White House press secretary Josh Earnest said Wednesday that "no piece responsible journalism" could ever legitimize an act of violence, after masked gunmen massacred the offices of a French satirical newspaper apparently in retaliation for cartoons of the Prophet Muhammad.
"We believe very deeply in the importance of a free and independent media," Earnest told reporters aboard Air Force One Wednesday, according to a press pool report. "There is no piece of responsible journalism that, no matter how offensive some people might find it, that legitimizes an act of violence."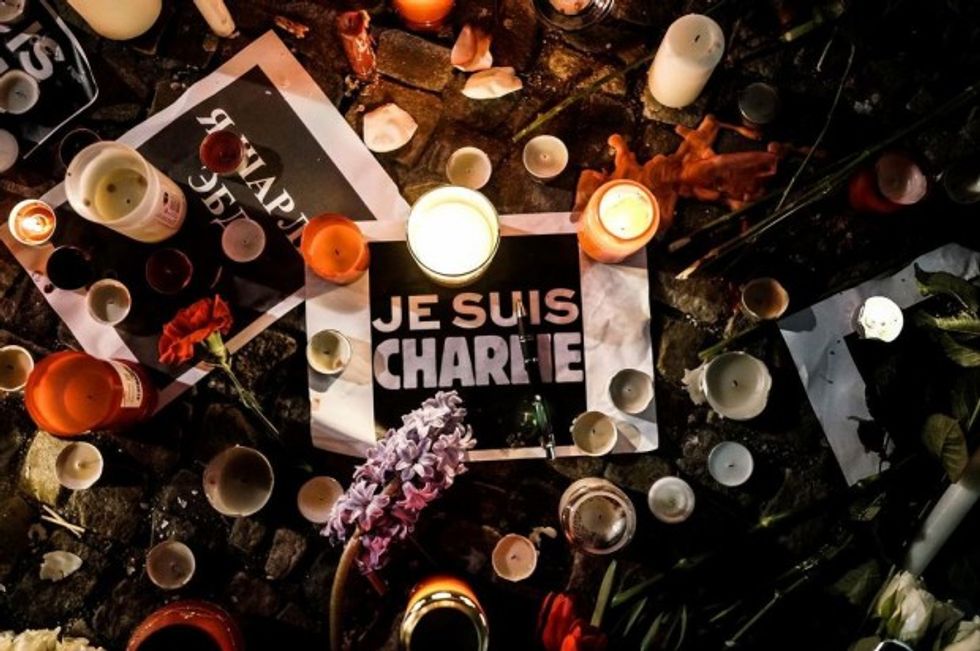 BERLIN, GERMANY - JANUARY 08: Papers with 'I am Charlie' displayed are left near candles at a vigil in front of the French Embassy following the terrorist attack in Paris on January 7, 2015 in Berlin, Germany. Twelve people were killed including two police officers as two gunmen opened fire at the offices of the French satirical publication Charlie Hebdo. (Carsten Koall/Getty Images)
In 2012, the White House publicly questioned the newspaper's judgement in publishing the cartoons, while still defending freedom of expression.
"We are aware that a French magazine published cartoons featuring a figure resembling the Prophet Muhammad, and obviously, we have questions about the judgment of publishing something like this," then-press secretary Jay Carney said at the time. "We know that these images will be deeply offensive to many and have the potential to be inflammatory. But we've spoken repeatedly about the importance of upholding the freedom of expression that is enshrined in our Constitution."
Twelve people were killed in Wednesday's attacks, which the French government quickly labeled an act of terrorism. President Barack Obama condemned it as a "cowardly, evil" and "terrorist act."