The U.S. Department of Agriculture this week marked the International Year of Soils, and said it would spend all of 2015 celebrating soil, also known as dirt.
The United Nations has declared 2015 as the International Year of Soils, and USDA has said it would follow the U.N.'s lead by celebrating soil all year long.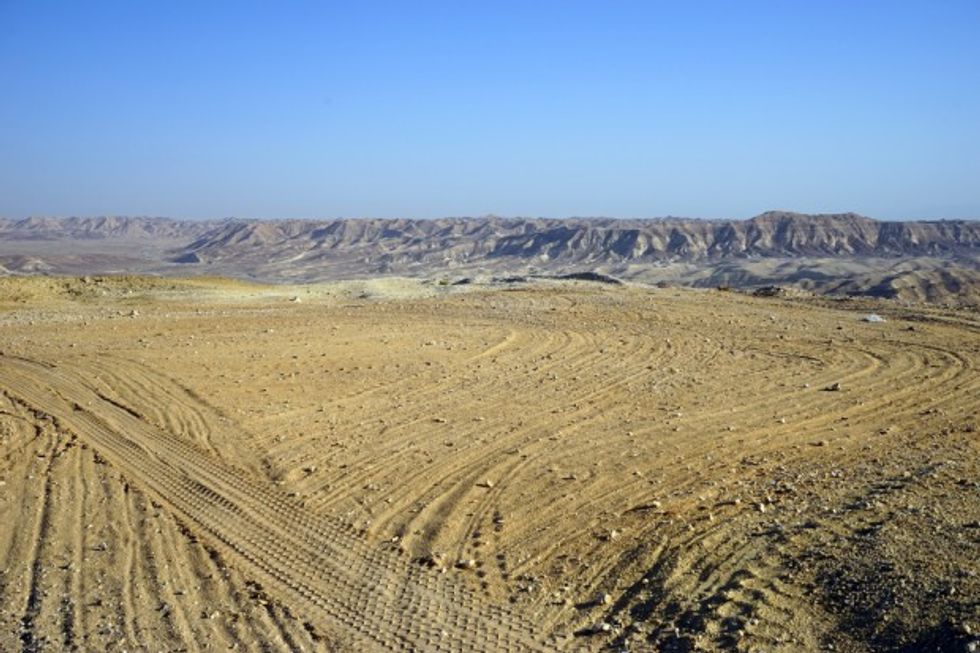 Dirt: there is lots and lots of it. But according to USDA, that just means there's more to love.
Image: Shutterstock
"Most people don't realize that just beneath their feet lies a diverse, complex, life-giving ecosystem that sustains our entire existence," USDA's Natural Resources Conservation Service Chief Jason Weller wrote this week. "I'm talking about soil."
"We're proud of the U.N.'s effort to raise awareness for soil, and we look forward to a year of celebrating it," he added.
USDA Secretary Tom Vilsack spoke at a USDA event on Tuesday to mark the beginning of the celebration.
"It is fitting and appropriate that we take an opportunity this year to focus our attention on the important role that soil plays in our lives," Vilsack said. "And I can tell you that we take this commitment of celebrating our soils, of studying our soils, of committing to our soil very serious here at USDA."
But the initiative has already led to some complaints that USDA's love for dirt is shallow. A few commenters on a USDA webpage said USDA isn't doing nearly enough to stop farmers from polluting soil with herbicides: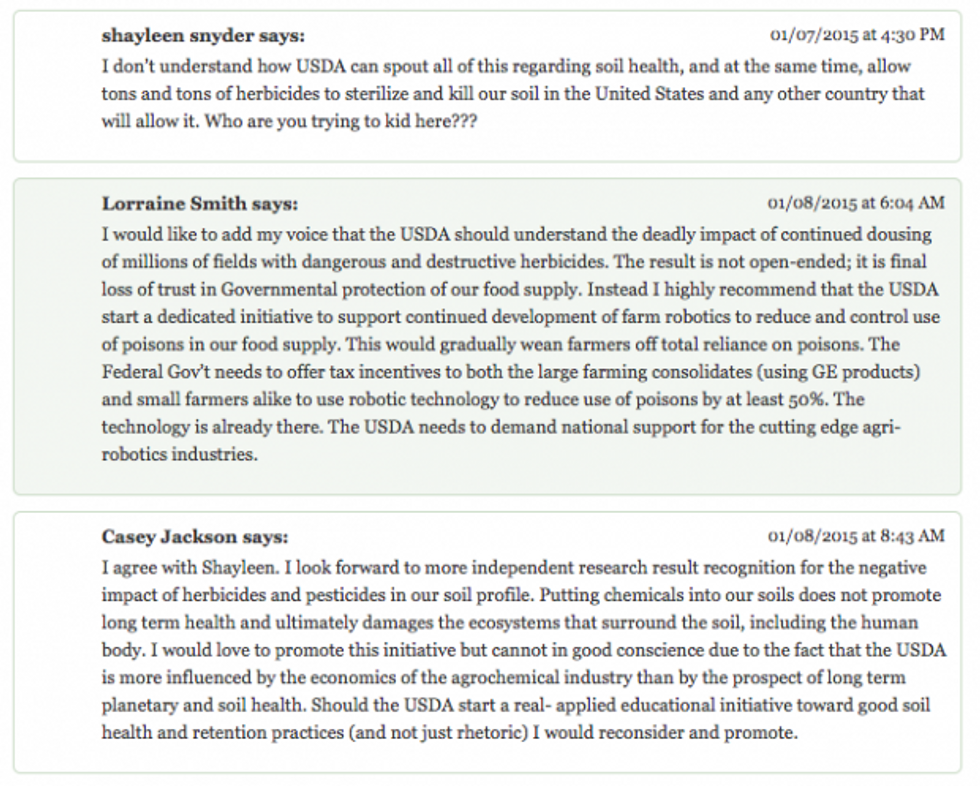 Aside from doing its regular work on issues like soil conservation and soil health, USDA didn't sound like it would do much more than note the importance of soil throughout the year. That includes highlighting different dirt-related themes each month.
In a partnership with the Soil Science Society of America, USDA will use the theme "Soils Sustain Life" in January. Here's a list of all the other themes USDA will use throughout the year: