It's bad enough, you might say, that 64 students at Dartmouth College have been charged with honor code violations after the Ivy League school learned of a huge cheating scheme in one course.
But then there's the focus of the course: ethics.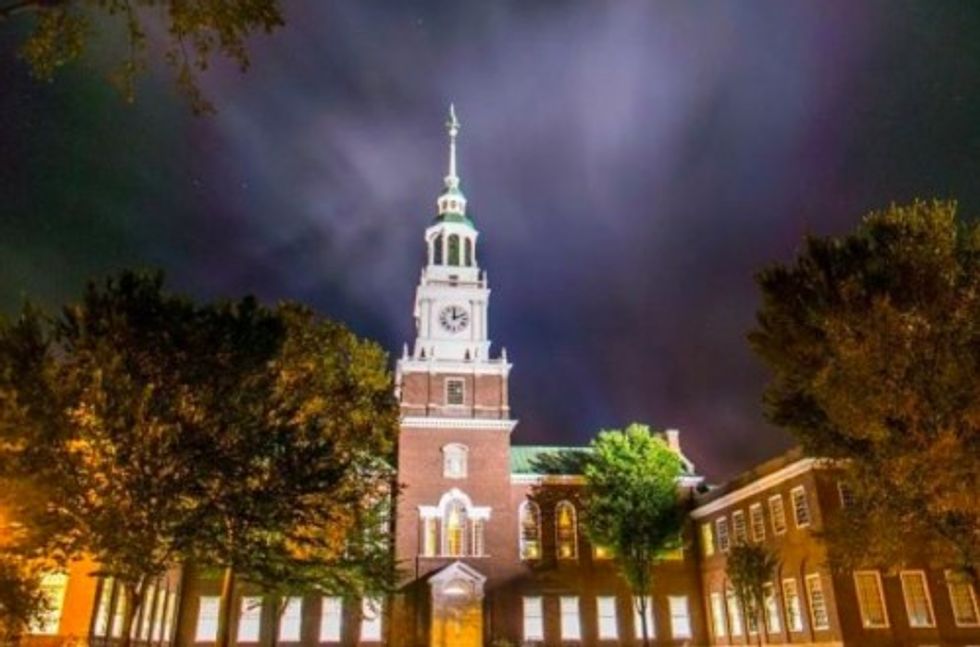 Image source: Facebook
That's right. The class "Sports, Ethics and Religion" caters to student-athletes who struggle with the school's rigorous academic standards, according to the Valley News.
"I feel pretty burned by the whole thing," religion professor Randall Balmer told Bloomberg after his stint teaching the class this past fall. "I've never faced anything on this scale before."
More from the Valley News:
According to Balmer, in late October, students who failed to attend class passed off handheld devices known as "clickers" to classmates. Those students then used the gadgets to answer questions on the absent students' behalf to make it appear as though they were present in class, Balmer said.

Though Balmer said that 43 students — less than the total number of students facing sanctions — handed off their clickers to their peers, some others confessed to him that they had helped their friends cheat.
An appeal process — which will determine how many of the 64 will be suspended for a term — should conclude by the end of January, Bloomberg reported.
Balmer said in an email to the Valley News that "after many sleepless nights" he chose to drop the marks of the accused students by a full letter grade instead of giving them failing grades.
(H/T: Gawker)