Here's something you almost never see in the NFL: a wide receiver throwing a touchdown pass from behind the 50-yard line.
In the game between the New England Patriots and the Baltimore Ravens Saturday night, Patriots quarterback Tom Brady took an unconventional approach in the third quarter, lobbing a lateral to wide receiver Julian Edelman.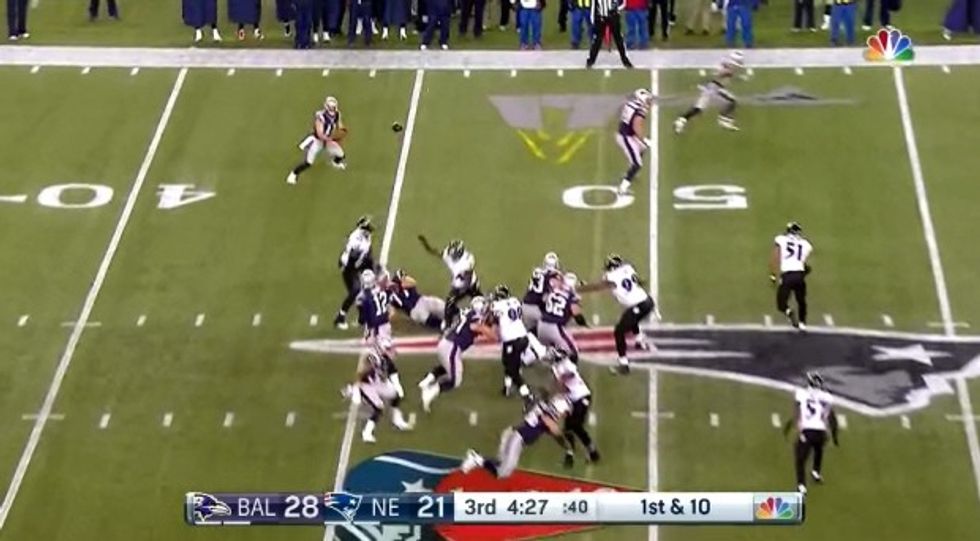 Image via gifycat
Edelman didn't run — he geared up for a pass...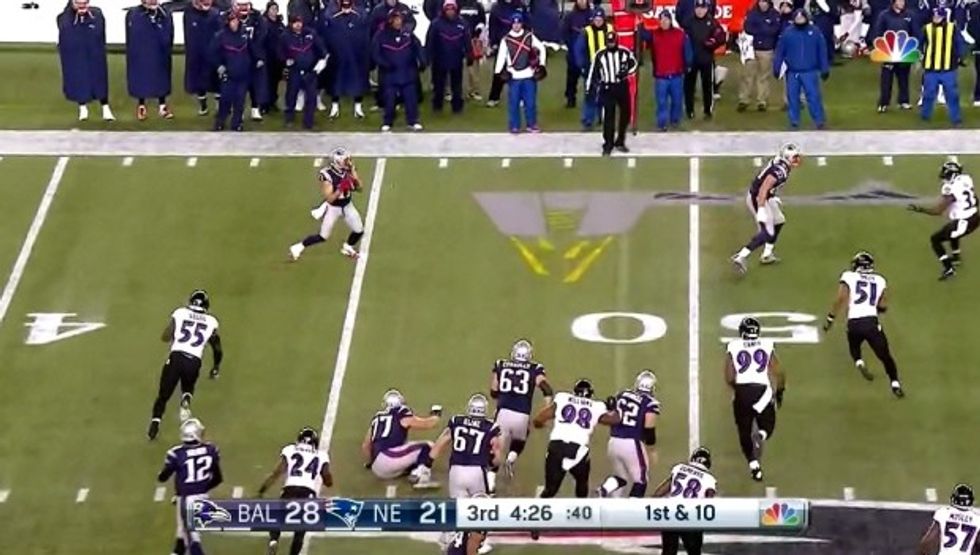 Image via gifycat
...and nailed the waiting arms of Danny Amendola, who ran it in for a touchdown.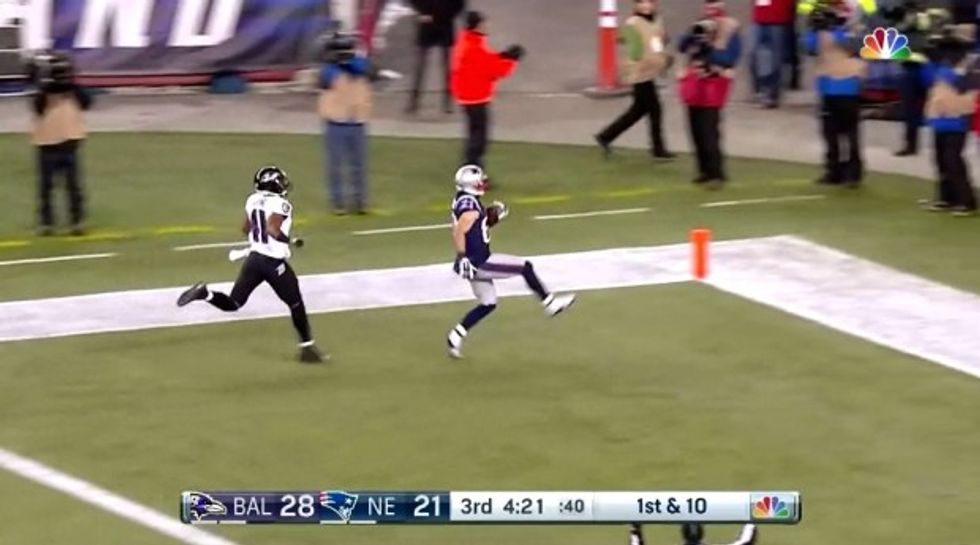 Image via gifycat
On Reddit, fans in the know appreciated the play — Edelman's no stranger to being at the launching end of a pass.
"As a Patriots fan who knew Edelman was a QB in the past, I've been begging for this trick play for years," one commenter wrote.
"Great game, but hands down this was [t]he best play by far," another chimed in.
The touchdown proved to be a key part of a winning strategy — the Patriots beat the Ravens 35-31.
Watch the whole play below:
—
Follow Zach Noble (@thezachnoble) on Twitter