The Transportation Security Administration has already increased the number of random passenger searches it will conduct on people at U.S. airports, a response to last weeks terrorist attacks in France.
Homeland Security Secretary Jeh Johnson announced the change Monday, and said "real world events call for increased vigilance in homeland security."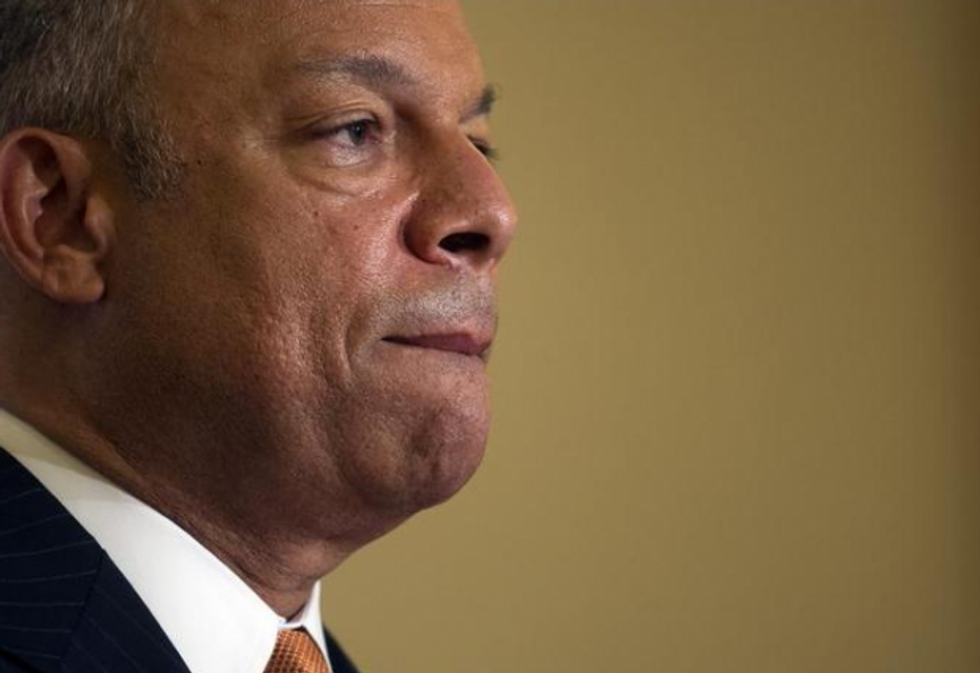 Homeland Security Secretary Jeh Johnson said Monday that his department is taking several steps to boost security in the wake of the terrorist attacks in Paris.
Image: AP Photo/Cliff Owen
The TSA changes include not just more searches of people, but more searches of carry-on baggage at all U.S. airports. Johnson said a review is underway to see what other steps might be needed.
"I have directed TSA to conduct an immediate, short-term review to determine whether more is necessary, at both domestic and overseas last-point of departure airports," he said. "These are just a few of the aviation security adjustments we have undertaken recently; we will not hesitate to take more when and if necessary, without unduly burdening the traveling public."
Johnson also announced other steps, such as more security personnel at U.S. government buildings both in Washington and around the country. Several other steps relate to information sharing between DHS and the FBI and the National Counterterrorism Center, between DHS and France and other allies, and between DHS and community leaders in several cities around the nation.
"The measures described above are precautionary," Johnson said. "We have no specific, credible intelligence of an attack of the kind in Paris last week being planned by terrorist organizations in this country."
"But, the reasons for these measures should be self-evident to the public: the recent attacks in Paris, Ottawa, Sydney, and elsewhere, along with the recent public calls by terrorist organizations for attacks on Western objectives, including aircraft, military personnel, and government installations and civilian personnel," he added.