State Department spokeswoman Marie Harf said Monday that Secretary John Kerry's visit to Paris later this week is not a response to widespread criticism, and that Kerry had always been working to get him to Paris after last week's terrorist attack against Charlie Hebdo, the French satire magazine.
French officials and officials from around Europe and the world participated in Sunday's unity rally in Paris, but President Barack Obama, Vice President Joe Biden, Kerry and other top U.S. officials were notably absent.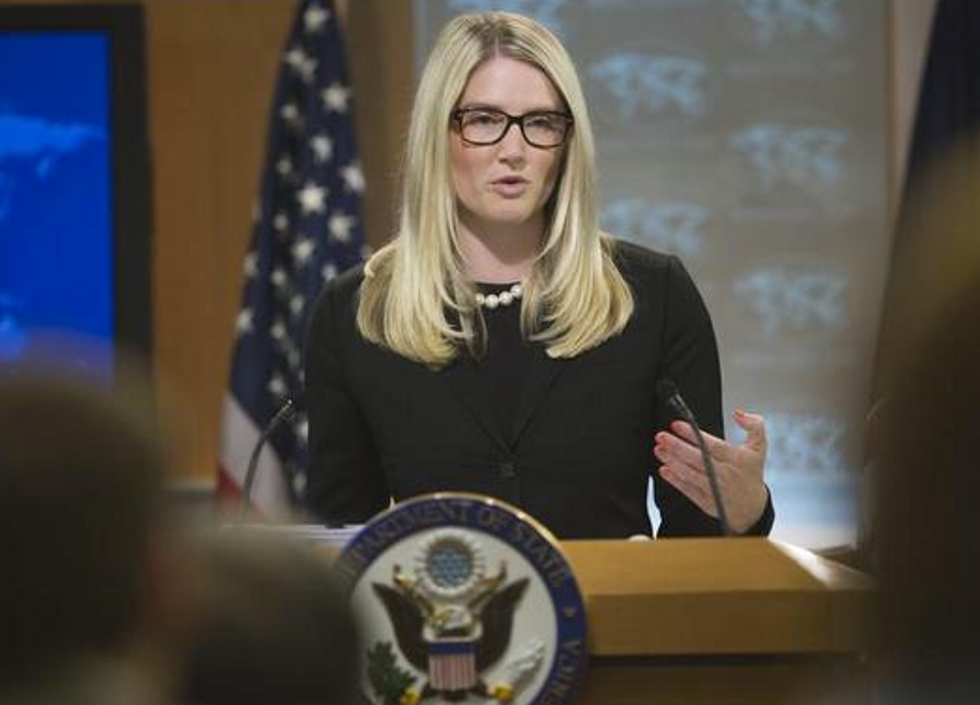 State Department spokeswoman Marie Harf insisted Monday that John Kerry is not going to Paris in response to criticism that followed after no top U.S. official attended Sunday's unity rally.
Image: SAUL LOEB/AFP/Getty Images
That led not only to harsh criticism on Sunday and Monday, but an admission from the White House that someone should have been sent.
At the State Department, a reporter told Harf that Kerry's planned trip to Paris on Thursday seemed "tacked on" to respond to that criticism, but Harf rejected that idea.
"I understand the timing seems that way," Harf said. "We were considering a trip to Paris. The secretary was trying to determine if he could add it on to this trip."
"As you know, he does that on pretty much almost every trip he goes on," she added. "He was trying to determine if he could put it on to the end of this trip, so we were considering a trip to Paris before some of the criticism you mentioned."
"We announced it when we could have it confirmed and finalized, so it was in no way in response," Harf concluded. "I understand how the timing could have looked that way."