Every January tens of thousands of the technology industry's most engaged professionals descend on Las Vegas to check out the year's coolest and most innovative gadgets and gizmos at the International Consumer Electronics Show.
Companies from all around the world attend to show off their latest products in their coveted reserved spots inside the massive convention hall. While many of those vying to impress are well-known brands, some are not. Often it's the underdogs who manage to wow the tech-savvy crowd the most. But the technology giants never seem intimidated.
It would take just about all day to show you everything from the show, so we at TheBlaze have read up on dozens (and dozens and dozens) of this year's products in order to bring you a list of the 10 most innovative takeaways from the Consumer Electronics Show of 2015.
Check them out:
10. Keen Home Smart Vent
You probably don't use every room of your home as much as you do, say, the living room, kitchen or bedroom. So why pay to heat all that extra room if you hardly ever spend time there?
That's the idea behind Keen Home Smart Vent. Via an app, it allows you set "zones" throughout your house so you can control how cool or how warm you'd like to keep that particular area of your home, CNET reported. While you're free to open and close vents manually, the system is capable of detecting which parts of your humble abode are cooler and which are warmer to ensure you'll always feel right at home.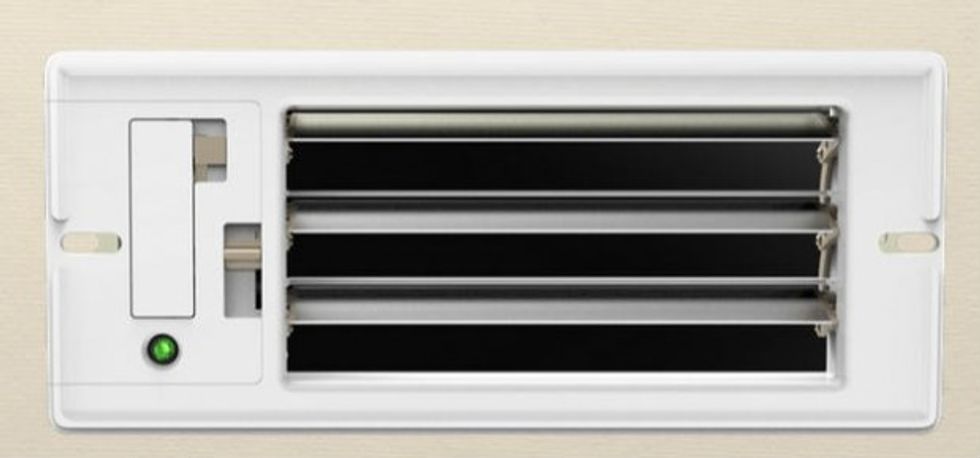 Keen Home Smart Vent (Image source: Keen Home)
(H/T: CNET)
9. Butterfleye home security
Home security just got a lot cheaper, thanks to Butterfleye. The product's megapixel IP camera is smart enough to recognize you, members of your family and even your pets to ensure there aren't any false alarms. If a stranger who shouldn't be in your home to begin with is ever spotted inside, Butterfleye uses your home WiFi system to alert you via an app.
But perhaps one of the best features is its extended battery life. Capable of lasting up to two weeks, it allows users to move the camera about their homes without needing to ensure there's an electrical outlet nearby. How can the battery last so long? Because of the camera's recognition features, users can program it to only turn on when they're not at home, according to Texas Instruments.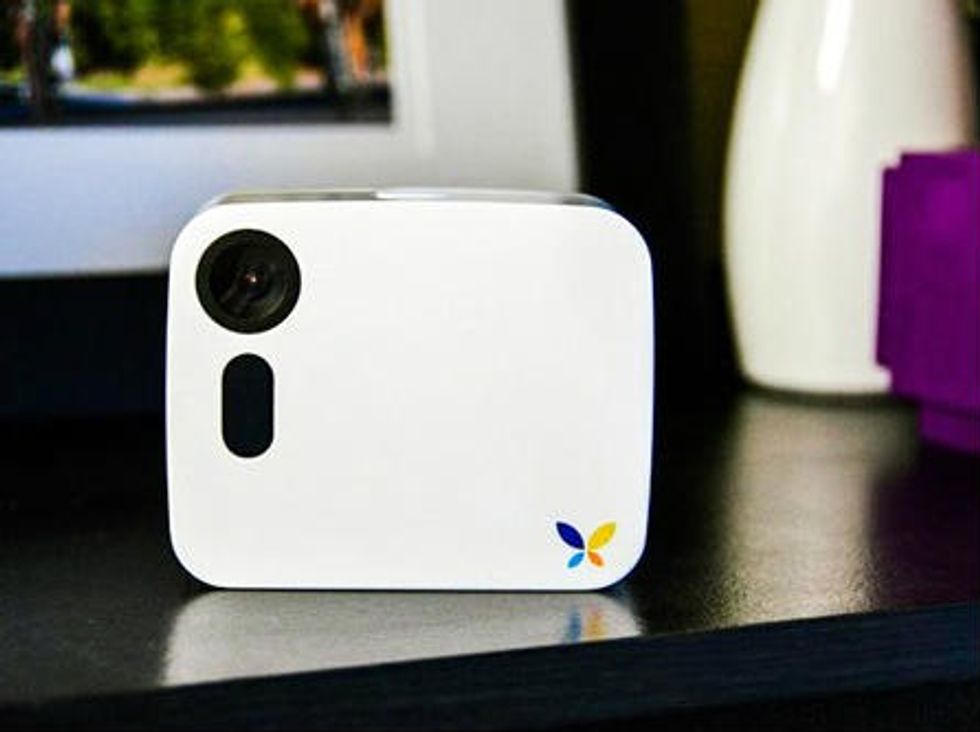 Butterfleye home security camera (Image source: Texas Instruments)
See how it works:
(H/T: Texas Instruments)
8. Smartphone-powered drone
The world's eyes are on drones and for good reason. Although this smartphone-powered flying robot is still in its research phase at the University of Pennsylvania, the final product is almost sure to take off.
Because it's powered by a device that millions (perhaps even billions) of people already own, the prototype could become much more universal than the drones we've already seen. The phone that currently powers the drone is the Samsung Galaxy S5. The phone uses vision-processing software from Qualcomm Research, with whom the University of Pennsylvania is partnering for its research, allowing users to control the flying robot with a mobile app, Technically Philly reported.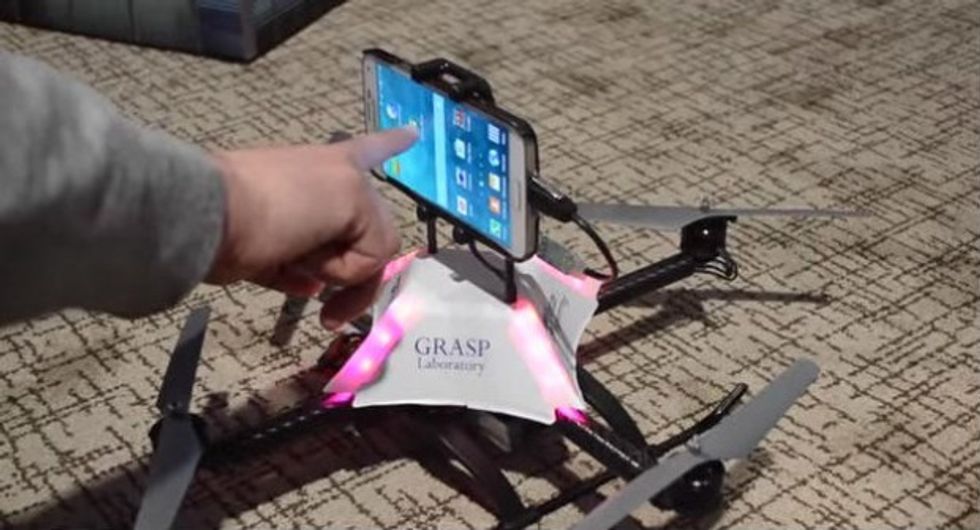 Smartphone-powered drone is seen at Consumer Electronics Show 2015 in Las Vegas (Image source: YouTube)
Watch it work:
(H/T: Technically Philly)
7. HP Zvr display
Take Internet gaming to a whole new level with this 3-D enabled desktop computer display from HP. Complete with a pair of 3-D glasses, your virtual view will change to match the correct depth and focus as you move your head back and forth or up and down, according to PC Magazine. In addition, a wired stylus allows users to move and manipulate objects on the screen to enhance the interactive experience.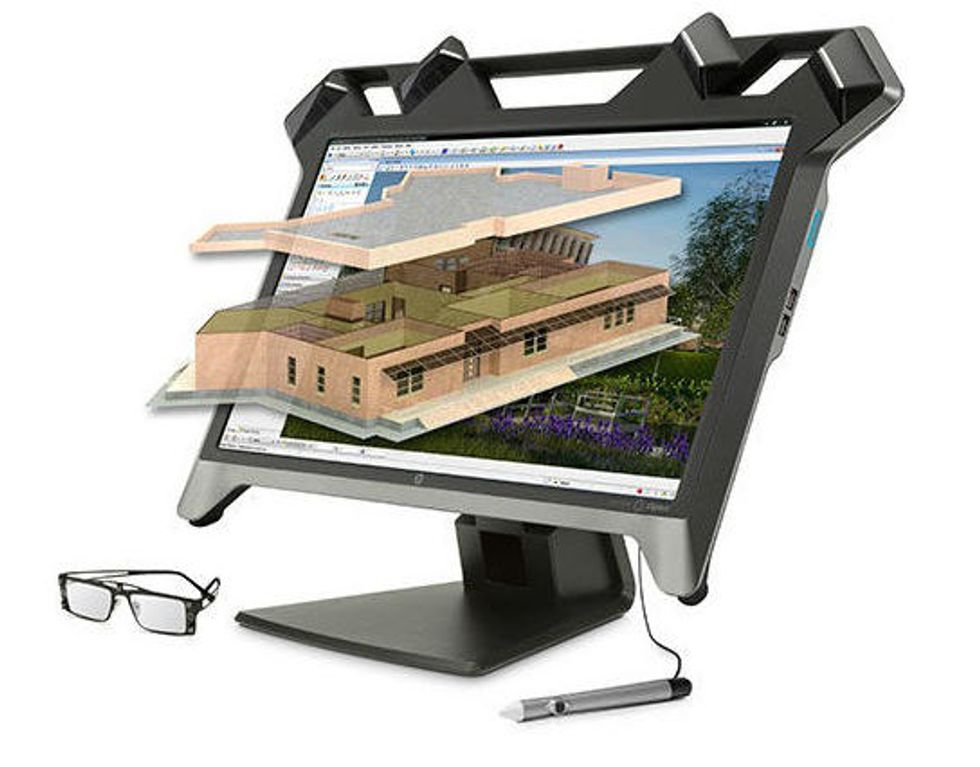 HP Zvr display (Image source: HP)
(H/T: PC Magazine)
6. Ford Sync 3
Stay connected while you drive with a variety of apps to help you get where you need to get to go. Make a call just by saying a name. Not a fan of the music that's playing on your stereo? Just say what you'd like to listen to and Sync 3 will search for it. And forget the hassle of trying to hold your phone to your ear while getting into your car. With Sync 3, your call is transferred from your mobile device to your car the moment you turn you turn the key.
How's that for staying connected?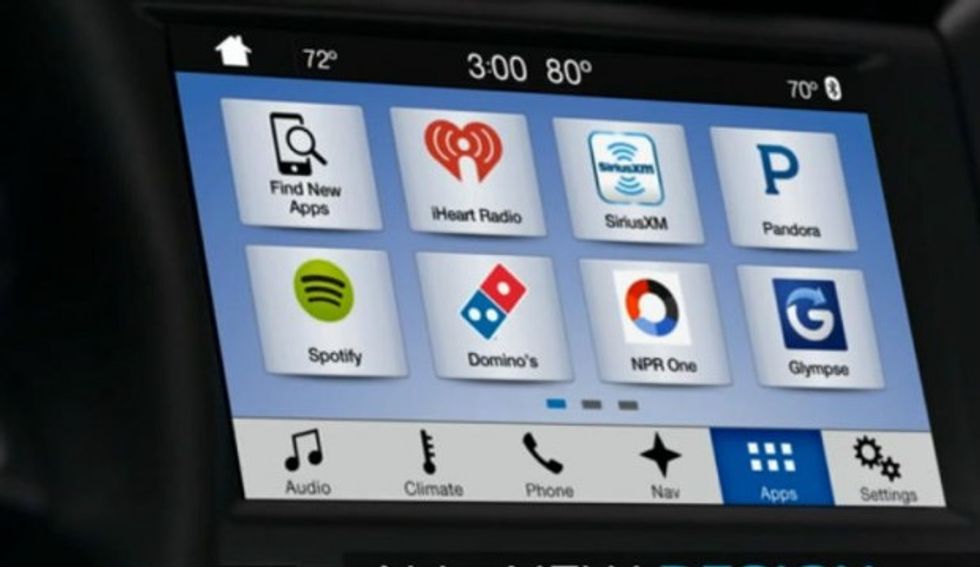 Ford Sync 3 is seen in video demonstration (Image source: Ford Motor Company)
5. DJI Inspire One
In case you've ever wondered what it was like to shoot drone-quality video from the palm of your hand, DJI has just introduced the Inspire One stabilizer camera. This new product transforms the quality of smartphone video into ultra-crisp 4K footage via a mount that connects your phone to the detached drone lens, The Verge reported. That's right. The days of dizzying cellphone video are (finally) coming to an end, thanks to DJI.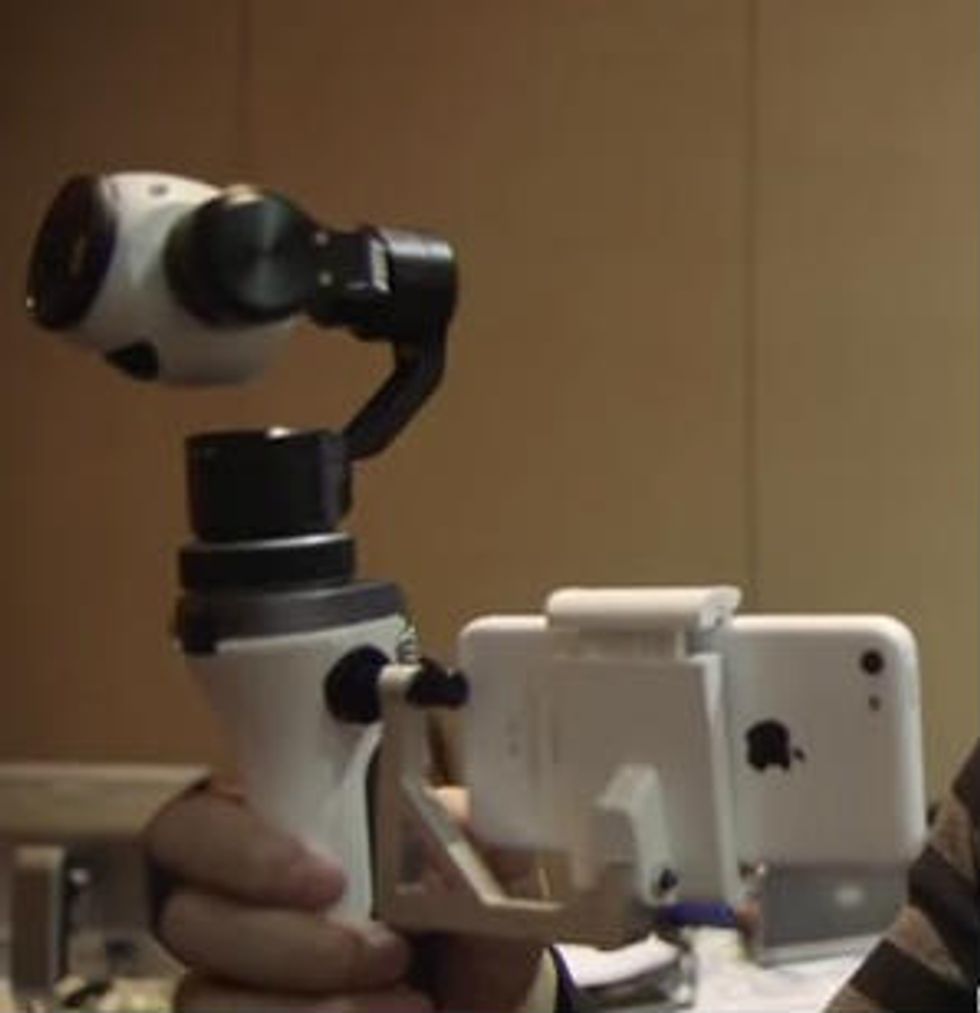 DJI stabilizer camera (Image source: YouTube)
(H/T: The Verge)
4. Sling Television 
Why pay hundreds of dollars per year so you can watch a handful of channels that upset you half the time because they play so many reruns? Dish Network hears you – and your wallet.
Sling Television is the newest, and as far as most can tell, the only way you can watch live TV without paying all that money. For $20 per month, you can watch all your favorite shows and games on ESPN, ESPN 2, TBS, TNT, CNN, Cartoon Network, ABC Family, Adult Swim, Travel Channel, Disney Channel, Food Network and HGTV, according to PC Magazine.
Cable cord cutters, your moment is about to arrive.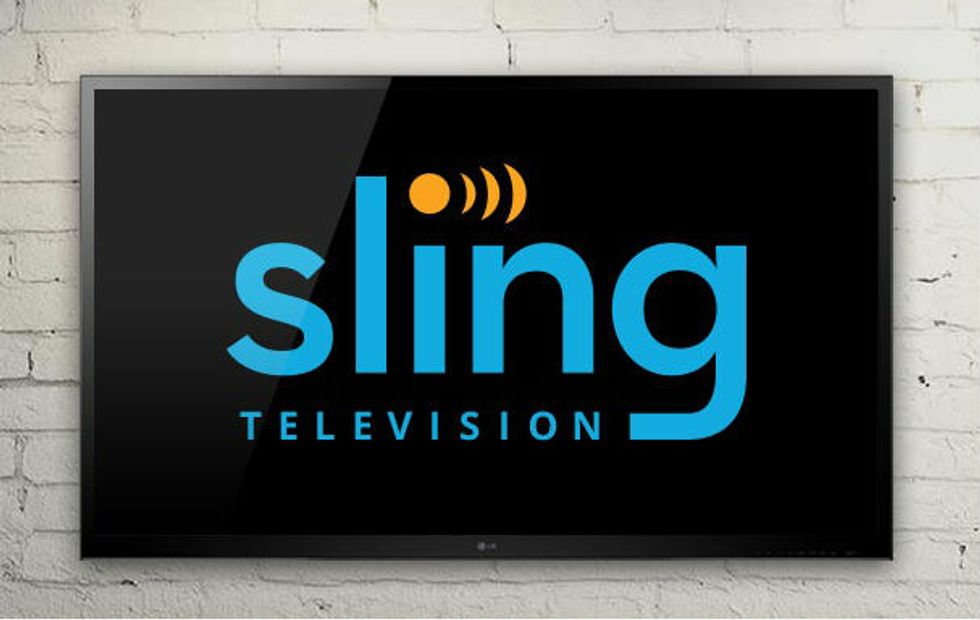 Image source: Sling Television
(H/T: PC Magazine)
3. iKettle
By now just about everything else in your kitchen is WiFi connected so why not go the whole nine yards and have a wired tea kettle?
With iKettle, you can connect your teapot to your smartphone (weird, right?) in order to tell the kettle when to start brewing and at which temperature to brew. Not a morning person? Use the app to set your morning alarm so you'll never wake up again without your freshly-brewed tea.
Teatime anyone?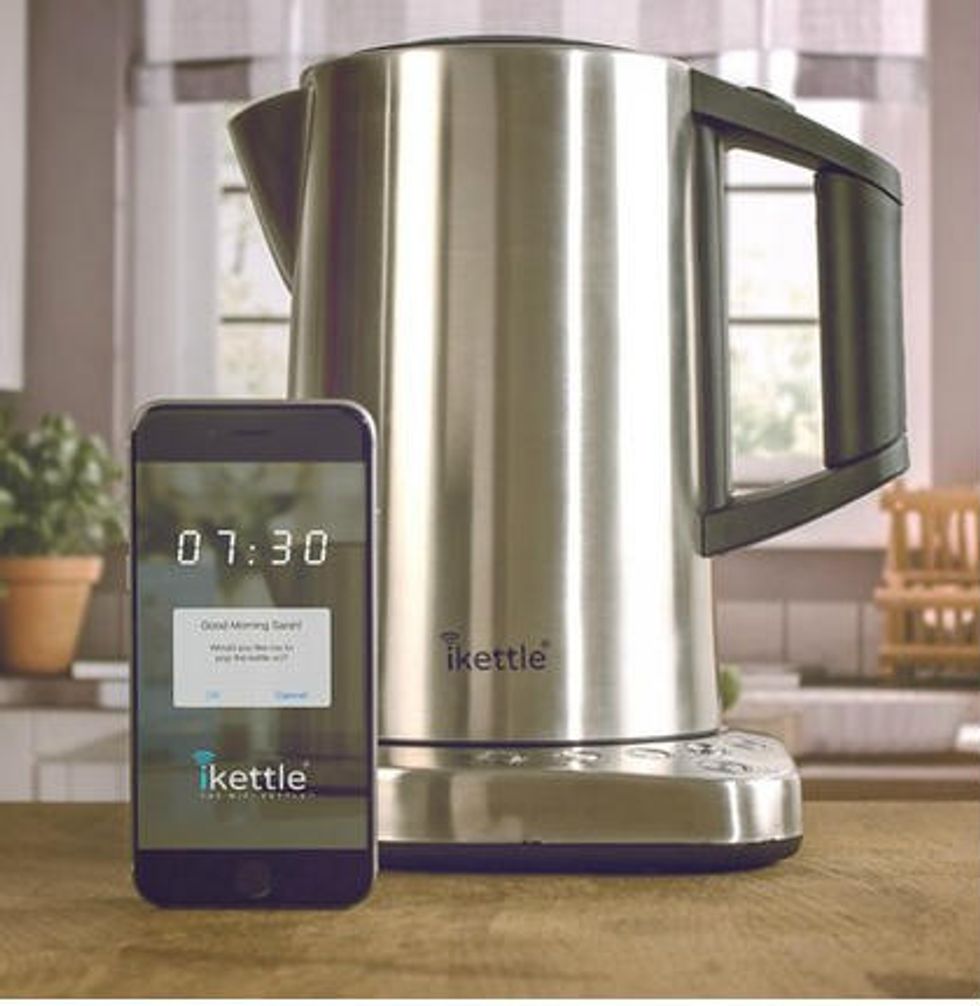 Image source: Firebox.com
(H/T: PC Magazine)
2. HP Sprout
Put your creativity to work with Sprout from HP. It's a computer monitor with a projector and touch mat, allowing for easy drag and drop motions as you work. The projector shines an image onto the touch mat which users can use to scan images, documents and even objects onto their computer monitors. Sprout even makes it possible to 3-D print just about anything with this innovate product.
While you might enjoy reading a long-winded description of this awesome new invention, the promotional video from HP really captures just how cool Sprout really is.
So sit back and watch. You're about to be amazed.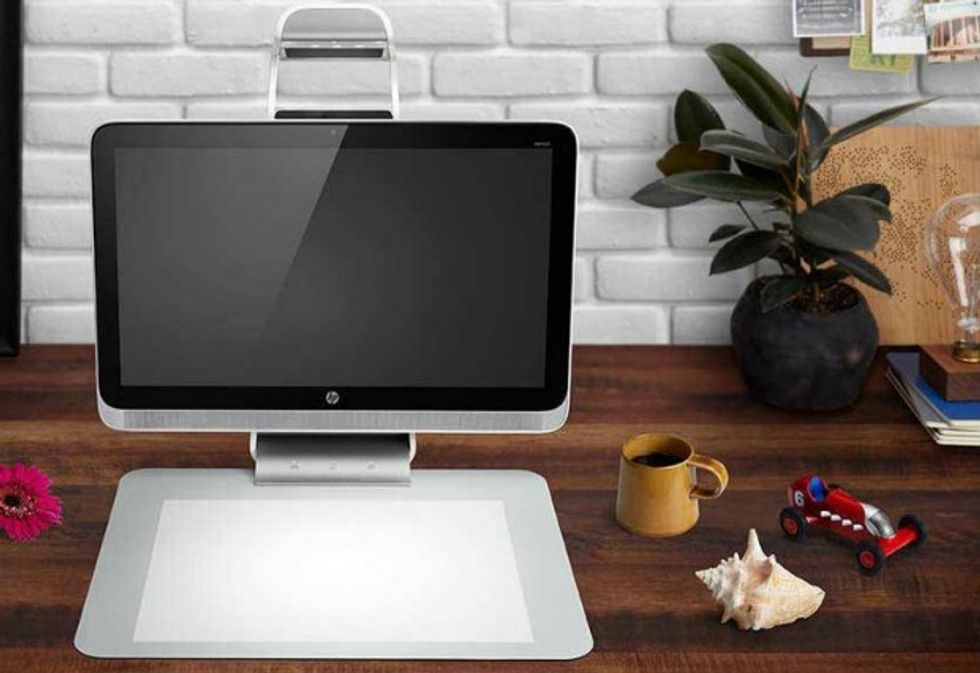 Image source: HP
(H/T: PC Magazine) 
1. QNX automotive technology 
Imagine never being involved in a fender bender or car accident ever again. 
That's the idea behind QNX's new advance driver assistance systems (ADAS) technology. It transforms the mirrors of a vehicle into cameras that display a better view of the area to which the car is moving. For example, an object behind your vehicle while you're backing up that might otherwise be caught in your "blind spot" can be easily seen on your rearview mirror's camera, Engadget reported.
Worried you might be too close to that curb? Just take a look at your side view mirror camera and you'll know just how much room you have (or don't have) before you curb check.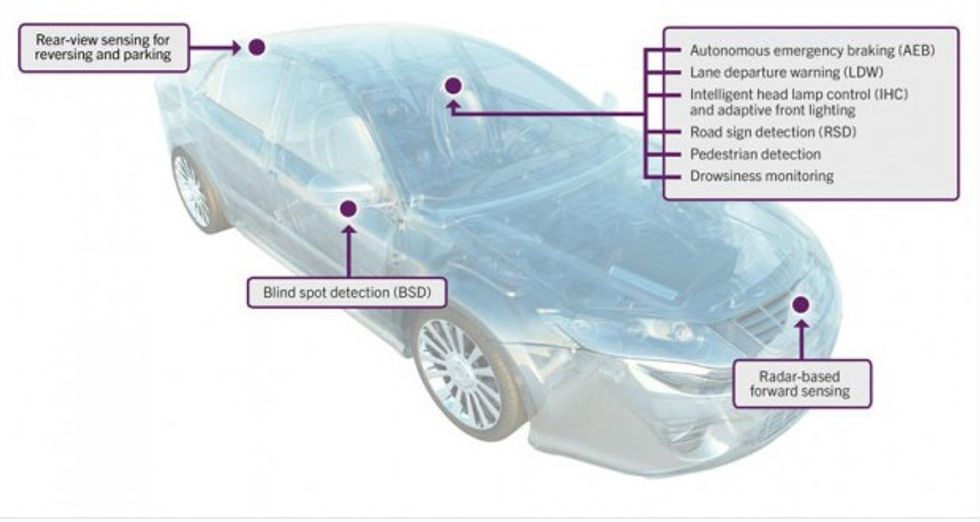 A diagram shows ADAS features. (Image source: QNX)
(H/T: Engadget)
–
Follow Jon Street (@JonStreet) on Twitter