U.S. Central Command's Twitter and YouTube accounts were hacked Monday with pro-Islamic State messages.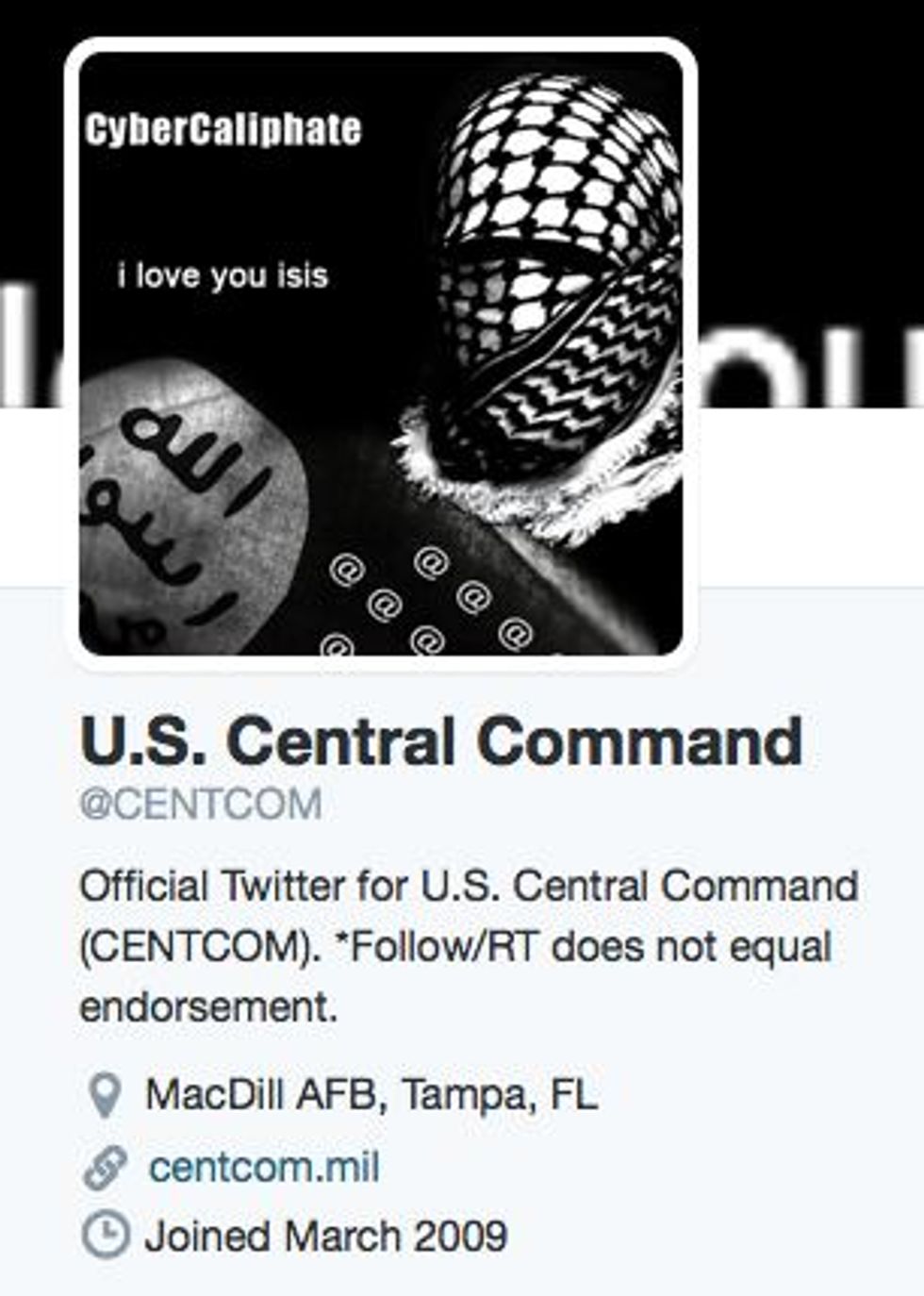 Image via Twitter
The avatar and background image for @CENTCOM was overtaken with the words "CyberCaliphate" and "I love you ISIS," and the account put out a number of threatening tweets to U.S. military members.
"We're looking into it. We have more questions than answers but we expect to get answers," a CENTCOM spokesman told TheBlaze.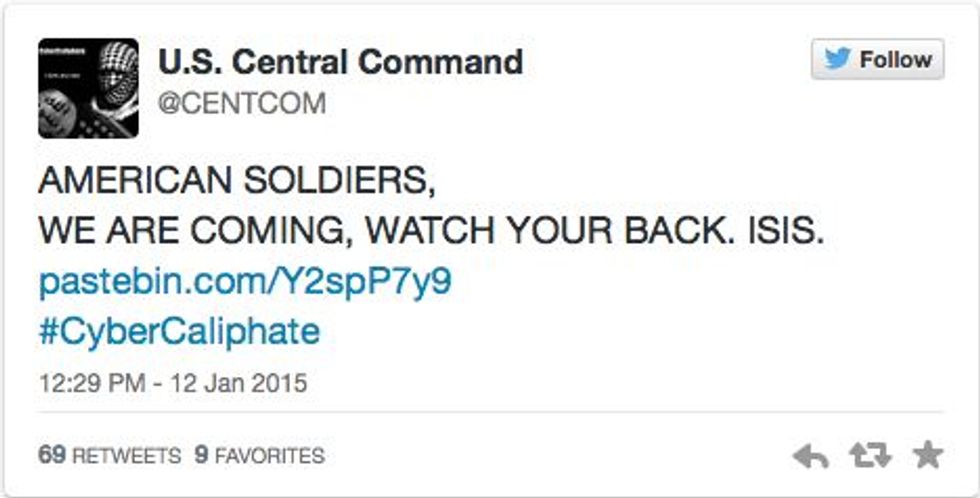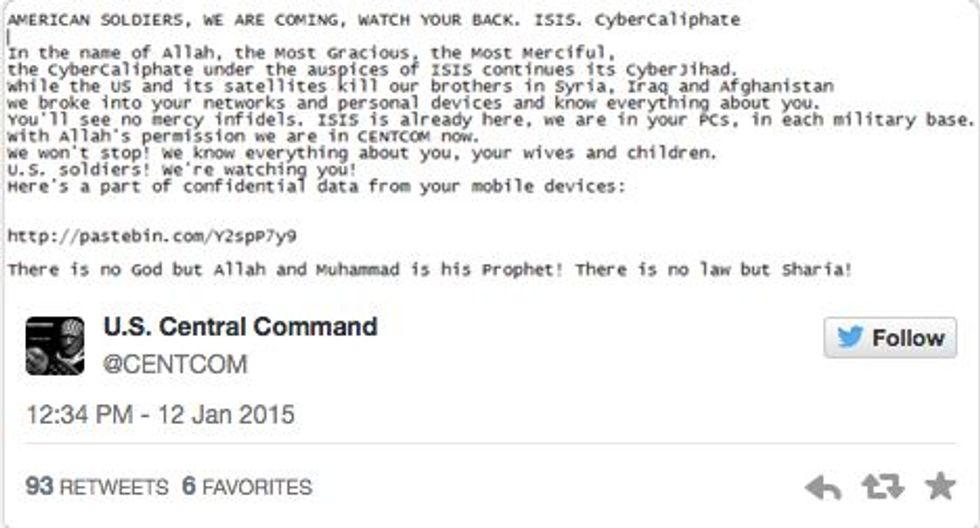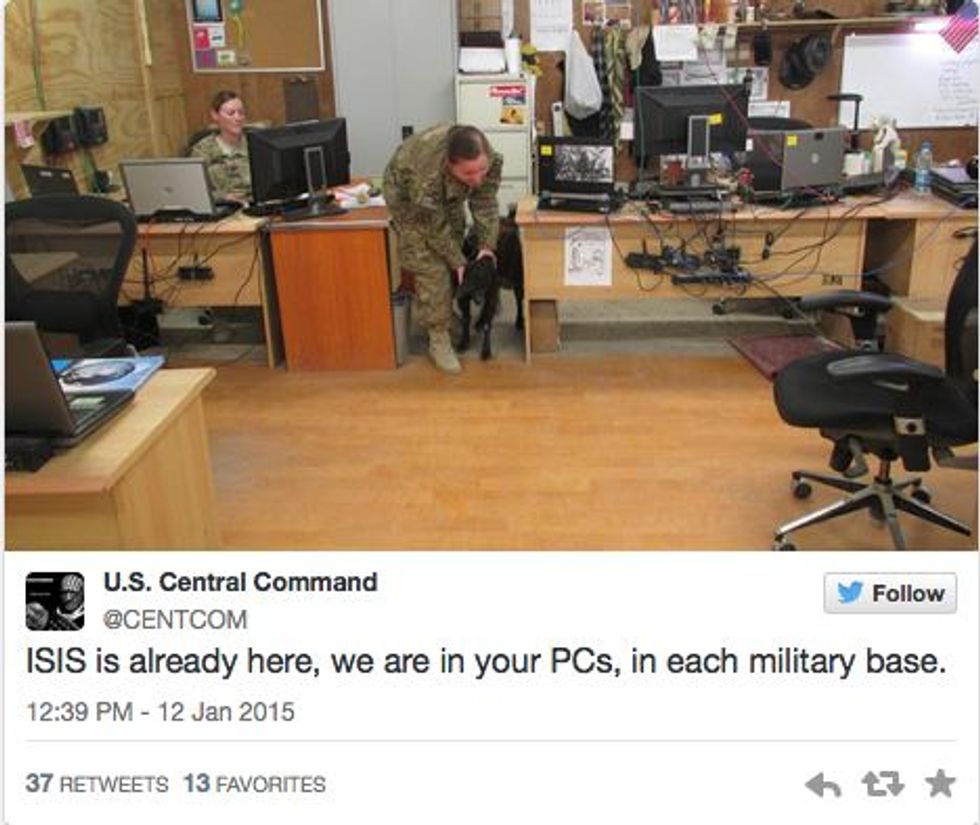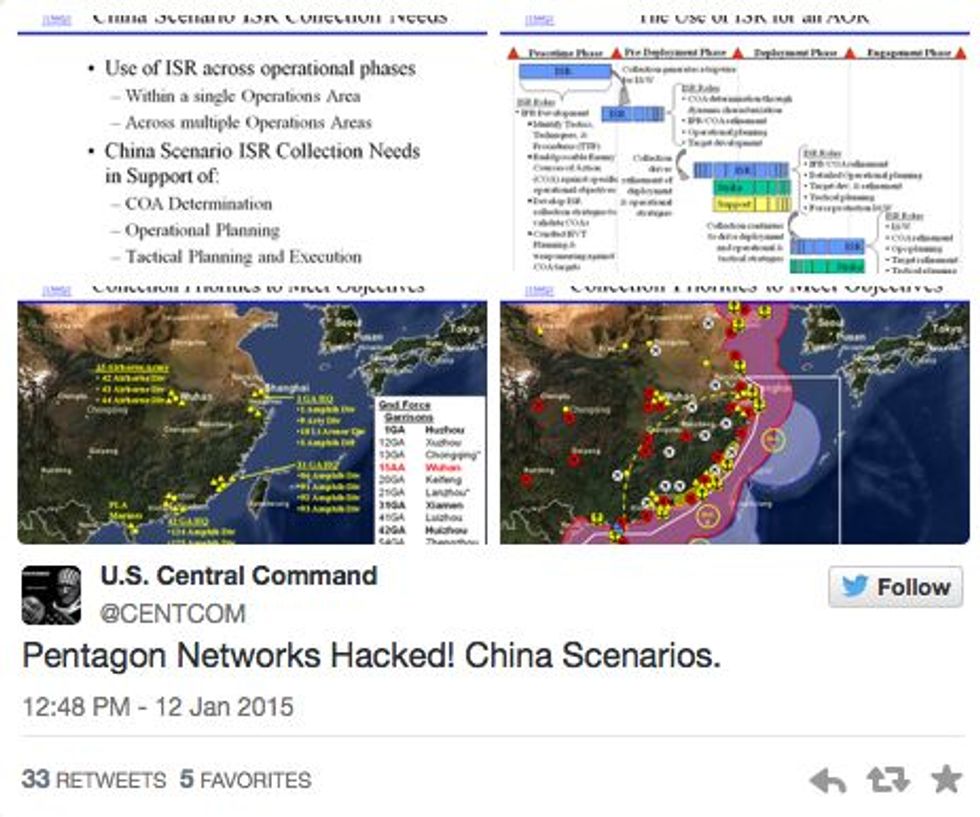 This was the message contained in one link:
AMERICAN SOLDIERS,

WE ARE COMING, WATCH YOUR BACK. ISIS. #CyberCaliphate

In the name of Allah, the Most Gracious, the Most Merciful, the CyberCaliphate under the auspices of ISIS continues its CyberJihad. While the US and its satellites kill our brothers in Syria, Iraq and Afghanistan we broke into your networks and personal devices and know everything about you.

You'll see no mercy infidels. ISIS is already here, we are in your PCs, in each military base. With Allah's permission we are in CENTCOM now.

We won't stop! We know everything about you, your wives and children.

U.S. soldiers! We're watching you!

There is no God but Allah and Muhammad is his Prophet! There is no law but Sharia!
U.S. Central Command's YouTube account was overtaken with the same pro-Islamic State avatar and several videos.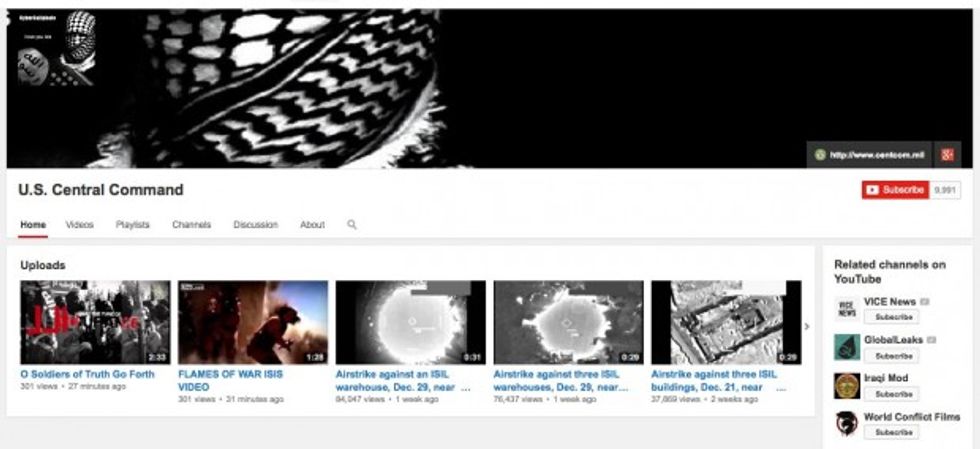 Image via YouTube
The hacking occurred as President Barack Obama was speaking on cybersecurity. A tweet was issued from the president's Twitter account, to which the hackers of Central Command's account replied with yet another ominous threat.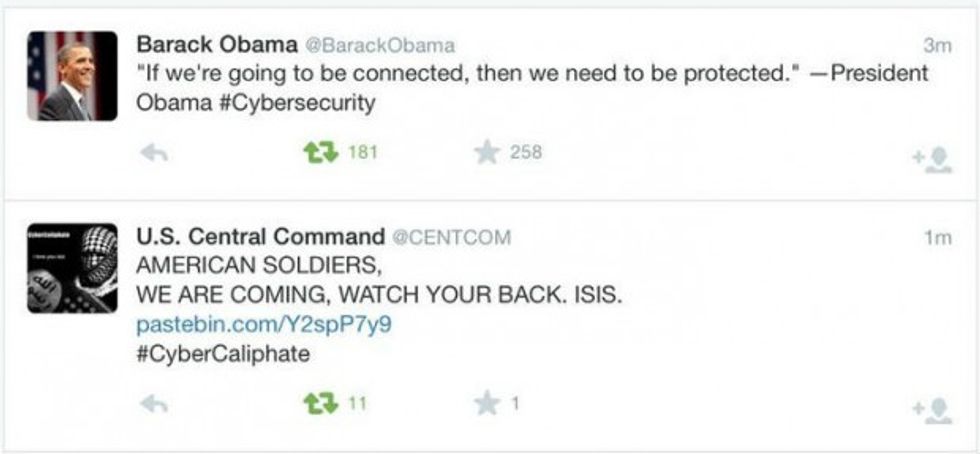 Image source: Twitter/@BarackObama 
About 30 minutes later, Central Command's Twitter account was suspended and its YouTube account was "terminated due to repeated or severe violations of our Community Guidelines."
Once under control, a spokesman for Central Command confirmed what had happened in a brief statement, saying the two accounts were "compromised," while adding that the "appropriate measures" were being taken to address the matter.
It all happened just one hour before White House Press Secretary Josh Earnest was set to take to the podium to field reporters' questions on what was already sure to bring a few tense exchanges. Reporters were anxious to find out why the administration didn't send a high-ranking U.S. official to join other world leaders in a show of support for France following the "Charlie Hebdo" terrorist massacre last week.
Responding to questions regarding Monday's social media hacking, Earnest downplayed the severity of the events that had just unfolded.
"That's something we are looking into and are taking seriously. But there is a significant difference between a large data breach and the hacking of a Twitter account," Earnest said.
Central Command issued an additional statement later on Monday, confirming once again what happened and pointing out the sites that were hacked are on commercial servers – not government servers. Further, CENTCOM acknowledged, both sites have been taken offline while the defense department and intelligence officials look further into what happened, noting that no operational military networks were compromised in what it called a case of "cybervandalism."
As for the information that was released in the hacking, the military operations center said that no classified information was posted and none of the information posted actually came from the military operation's server or social media sites.
–
Follow Jon Street (@JonStreet) on Twitter