The Keystone State is getting a whole lot friendlier with firearms as a new law is forcing towns to repeal their restrictions on guns.
Pennsylvania has long barred towns from implementing restrictive gun rules, but many municipalities went ahead and passed local restrictions anyway.
When Gov. Tom Corbett signed the Republican-backed Act 192 late last year, which allowed gun owners to challenge local ordinances without having to prove they'd been harmed by the rules, Pennsylvania's gun owners were freed up to mount a legal assault — and they've done so, the Guardian reported Sunday.
Pro-gun attorney Joshua Prince told the Guardian that nearly 100 Pennsylvania municipalities could face legal action unless they ditch their local gun laws — and he said 22 municipalities have already repealed their rules or moved to do so.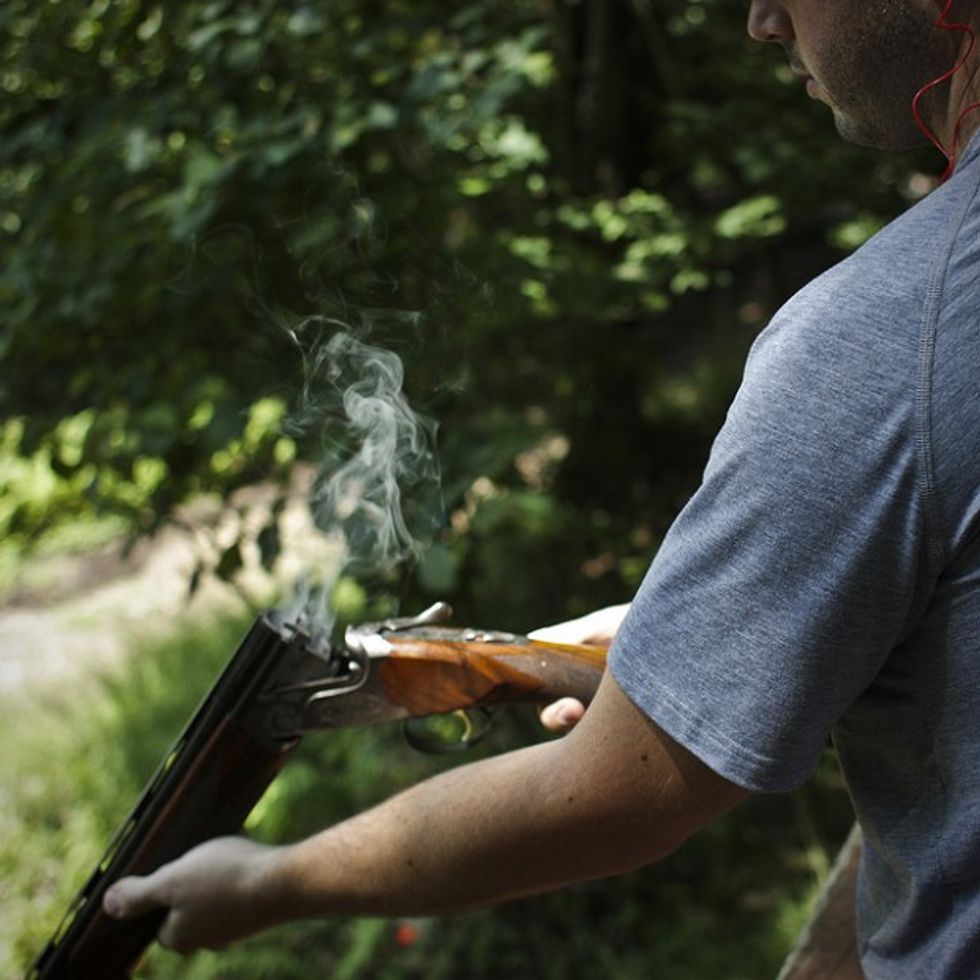 A man fires a shotgun in Fayette County, Pennsylvania. (Image via Nick Allen/flickr)
Shira Goodman, executive director of anti-gun group CeaseFirePA, said she's urging local leaders to stand by their rules as the state law is challenged.
"We certainly understand that they feel threatened and concerned," she said. "We feel like they have been put in a terrible position by their representatives in Harrisburg."
Pennsylvania's biggest cities, Philadelphia and Pittsburgh, have sued to overturn the state law, and in an ironic twist, city leaders in the state capital of Harrisburg said they plan to defend their local ordinances.
But in other cities including Reading, Pennsylvania politicians are throwing in the towel.
"We get ourselves in trouble in terms of trying to circumvent a state law," said Reading city councilman Jeff Waltman, explaining his town's decision to repeal local gun restrictions. "We're not going to solve this with a local gun law anyway."
Pro-gun advocates are investigating local ordinances across the state for potential lawsuits, and hail the state law as a victory of gun rights against oppressive local bureaucrats.
"What gives a town or a city the authority to say, 'We're in Pennsylvania, but we don't care about Pennsylvania law?'" said Dave Dalton, founder of American Gun Owners Alliance in the Pocono Mountains. "It's laughable."
—
Follow Zach Noble (@thezachnoble) on Twitter