If President Barack Obama is not able to push his paid leave proposal through Congress, he is asking states to enact expand mandatory time off for private sector workers. The problem with that is that 11 states have already rendered a verdict against such laws.
By comparison, just five states have either enacted earned sick time or paid leave laws, according to the National Partnership for Women and Families, a liberal advocacy group that supports the mandates.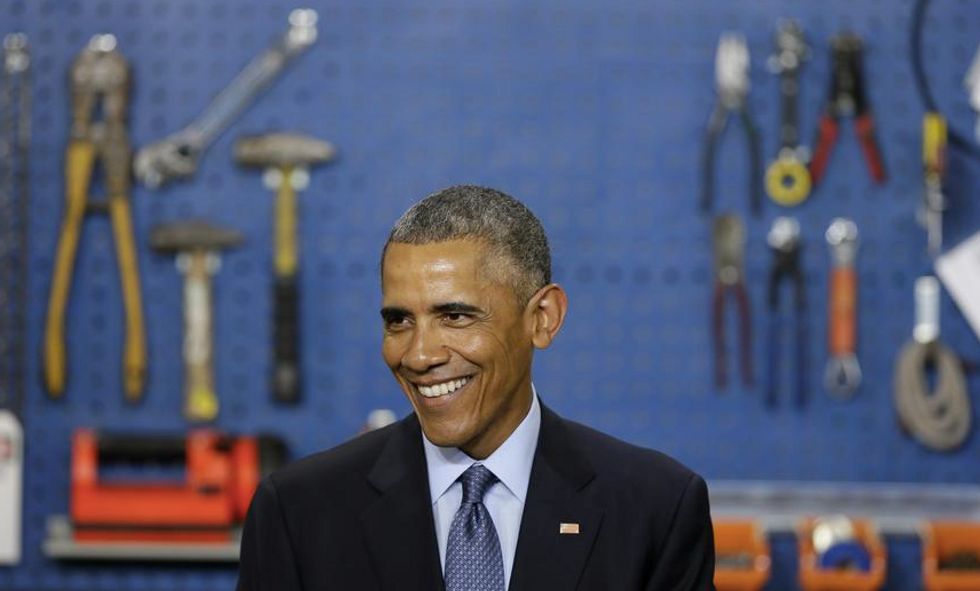 AP
"It is really striking these states have intervened with local legislatures and local voters, especially local voters, who wanted the guaranteed ability of getting earned sick time," Vicki Shabo, vice president of National Partnership for Women and Families, told TheBlaze. "State legislators are saying they want a level uniform standards for the states. But they are not putting any standards in place. They are essentially hitting a floor."
The states that rejected the idea are Arizona, Oklahoma, Kansas, Wisconsin, Indiana, Tennessee, Mississippi, Alabama, Georgia, Florida and Louisiana.
As part of the paid leave package the White House first announced Wednesday, Obama is proposing a $2 billion incentive fund in the next fiscal year for state and local governments to implement the paid leave programs. He is also directing the Department of Labor to use $1 million in existing funds to provide competitive grants to five states that submit plans to enact mandatory paid leave policies for the private sector.
Further, Obama is asking Congress to pass the Healthy Families Act to allow private and public sector employees to have an additional seven paid sick days per year. He will also take executive action to expand six weeks paid leave for all federal employees after the birth of a child.
States that enacted laws to allow additional paid sick time are Connecticut in 2011, and California, and Massachusetts in 2014, Shabo said. Meanwhile statewide paid family leave programs are in place in California, New Jersey and Rhode Island. Further, 16 cities have put paid leave laws in place, including San Francisco, Washington, D.C., Seattle, New York, and Newark.
"The president's announcement on paid leave is consistent with this administration's view of imposing far reaching mandates on businesses without doing adequate preparation or outreach," Randy Johnson, a senior vice president for the U.S. Chamber of Commerce, told TheBlaze. "Employers recognize the desirability of paid leave and many of them currently provide it when it is feasible and consistent with their resources. Saddling America's smallest employers with a new inflexible mandate, enforced by private law suits and the Department of Labor, at a time when they are already struggling with the intricacies of Obamacare is the wrong approach."