In many parts of the country, $15,000 would just be a down payment.
In Michigan, 15 grand can get you a whole house — with the right bit of luck.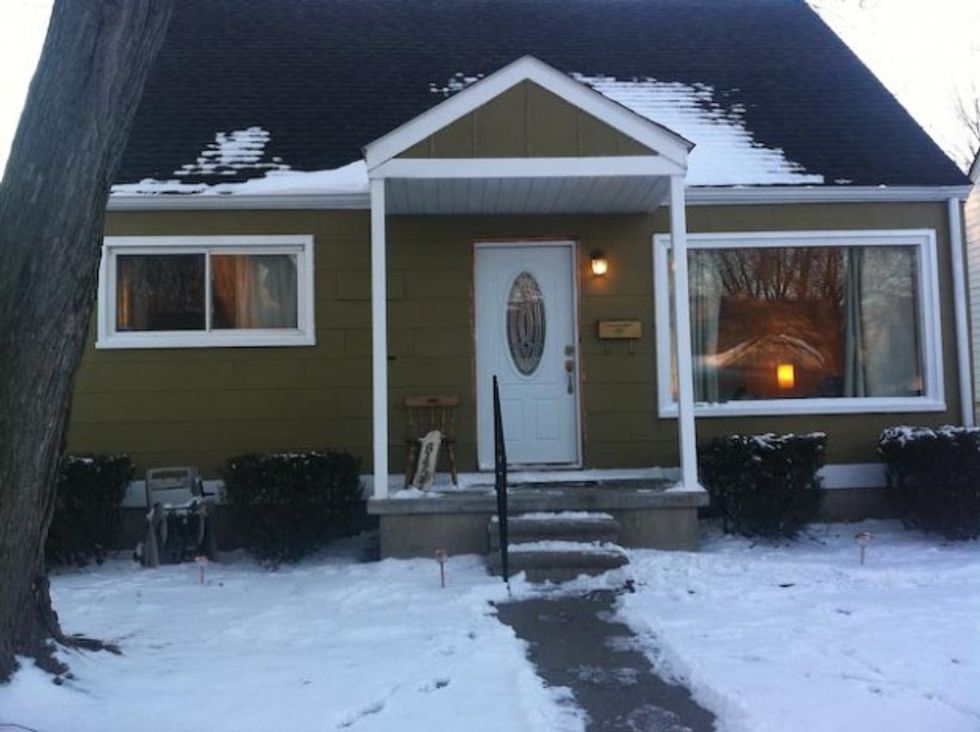 Image via imgur
Reddit user itisonlyaplant posted pictures Friday of an incredible steal: a whole house purchased for $15,000.
How did they do it?
Here's how itisonlyaplant put it:
Well lets just say I got a really good deal from a dude who watches wayyyy too many youtube videos. I bought my house 3 years ago for $15,000 ($16,400) after closing. The person who originally bought the house was a friend I went to highschool with and he bought the house as a vacant forcloseur. It needed a new furnace, new water heater and new piping (scrapers stole all the copper). He invested about 6 grand in the house and then that's when I moved in the basement. The whole time i was living there, he was always paranoid about the government and New World Order...I kept telling him I was interested in the house and I would buy it for $25,000 but it would have to be a property contract. He did not want to have any part of a contract. Weeks went by and I got a phone call from him asking $15,000. I gave him a grand that day and I closed on the house 3 weeks later. The house was a[p]praised for $42,000 last year and I still have no idea why he sold it to me for so cheap.
The median home value in Detroit is $41,000, according to real estate tracker Zillow.
The home is in Livonia, Michigan.
"I know [I]'m going to hear, 'Gross! Right next to Detroit!'" itisonlyaplant wrote, adding that, "Livonia is [a] very safe, very family-centered community," and saying, "The demographics and crime in my city compared to Detroit is night and day."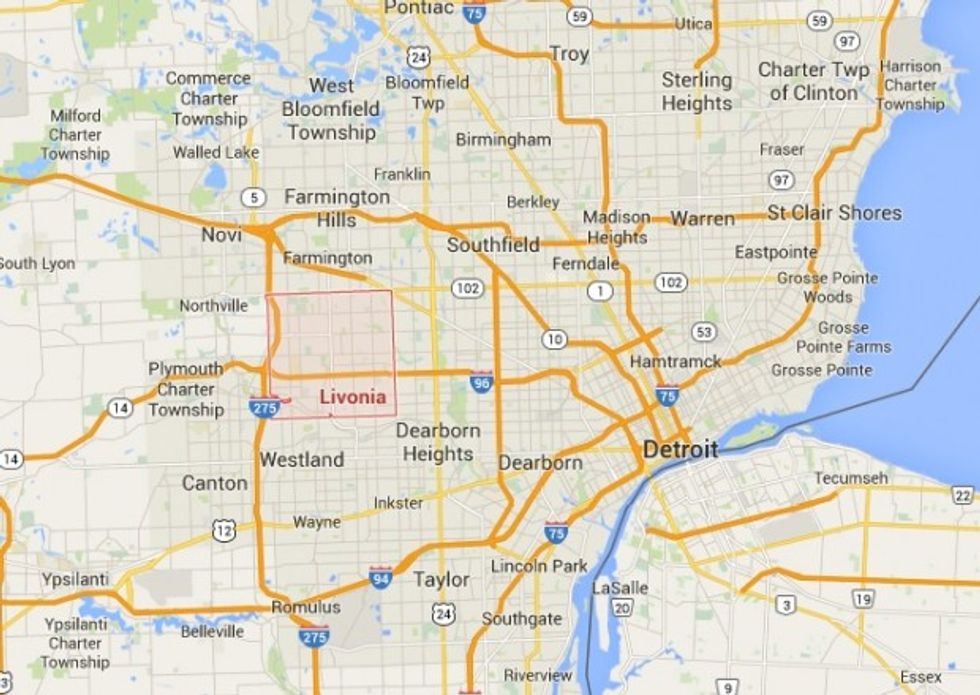 Image via Google Maps
Itisonlyaplant said they shared their story to inspire others to look into foreclosed homes and depressed housing markets — because you never know where you'll find diamonds in the rough.
"I wish more people tho would look into buying vacant foreclosures," itisonlyaplant wrote. "So many deals on the market that no-one wants to touch due to construction costs. I spent over 20 grand living in an apartment for three years and I wish i would of spent that money on a house."
See the pictures below:
Fellow Reddit users reacted with amazed jealousy hearing of the bargain.
"That is awesome," one wrote. "As a California boy...$15k wouldn't even be a 5 percent downpayment. H***, $15k wouldn't even cover the closing fees on a loan. I'm very, very jealous."
"A house like this in Vancouver would be 2-3 million dollars," another wryly remarked.
How's the guy who sold the house?
"He's good," itisonlyaplant wrote. "Married and has a kid."
—
Follow Zach Noble (@thezachnoble) on Twitter