Security footage released hours after a Palestinian man stabbed at least nine people aboard a bus in Tel Aviv on Wednesday shows passengers fleeing the scene as the suspect runs after them on foot, brutally driving a knife into one victim's back.
The 23-year-old terrorist, identified by Haaretz as Hamza Mohammed Hasan Matrouk, is seen in the footage stabbing the woman, who then falls to the ground, as he continues fleeing from authorities.
Watch the shocking footage (warning: graphic):
As TheBlaze previously reported, the man, who had reportedly entered Israel illegally from the Palestinian city of Tulkarm, was subsequently shot in the leg by Israeli police and arrested, but only after 12 people were left injured in the attack.
Matrouk reportedly told interrogators with Shin Bet, Israel's security service, that he was motivated by Operation Protective Edge, Israel's military campaign against Hamas, as well as Islamic television shows and religious tensions at the Temple Mount, the Jerusalem Post reported.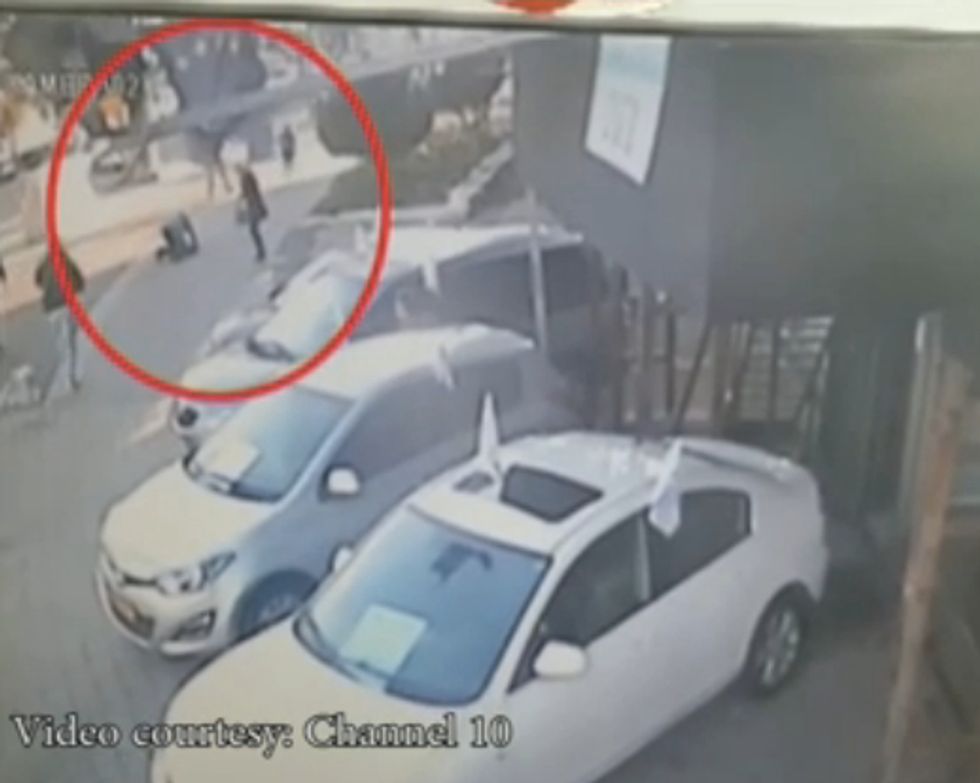 Channel 10
Some sources have said that Matrouk, who remains hospitalized, wasn't affiliated with any groups or factions, though the incident has been called a terror attack by Israeli authorities.
"We believe it was a terror attack," police spokesman Micky Rosenfeld said following the attack, according to the Associated Press.
The stabbings were praised by Hamas spokesman Izzat al-Risheq on Wednesday, who called it a "daring and heroic act."
Read more about the incident here.