Sen. Ted Cruz (R-Texas) on Friday announced the reintroduction of legislation that would prevent any American from returning home to the U.S. if they leave the country to fight with a terrorist organization.
His legislation, the Expatriate Terrorist Act, is a response to some instances in which Americans have left to support these groups, and then were allowed to return home. Cruz and other Republicans pushed for similar legislation last year, but the Republican-led House and Senate gives the bill a much better chance of passing Congress this year.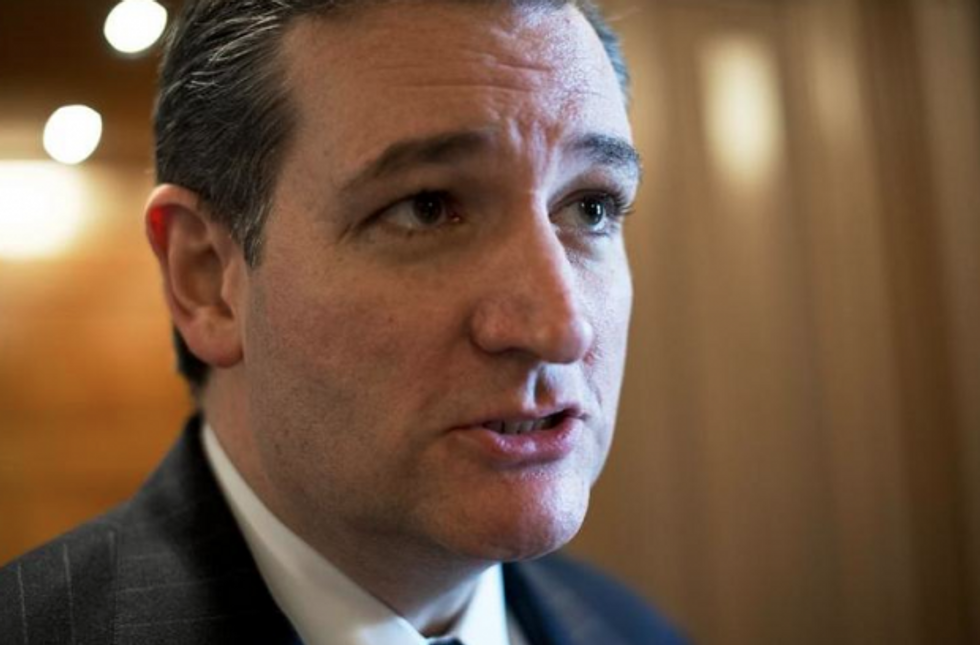 Sen. Ted Cruz (R-Texas) and other Republicans want to keep Americans who leave the country to fight with terrorist groups from ever returning home.
Image: Tom Williams/CQ-Roll Call,Inc.
"From Syria to Iraq to Yemen, it is clear that when America withdraws from the world, the world becomes a more dangerous place," he said. "We must take bold action to protect our homeland by declaring that Americans who have traveled abroad to fight with radical Islamic terrorists have renounced their citizenship, and we must preempt any of their efforts to re-enter the country and launch further attacks on Americans."
Cruz's bill is cosponsored by Sen. Chuck Grassley (R-Iowa), and a House version of the bill will be offered by Rep. Steve King (R-Iowa).
"I believe these American terrorists have voluntarily renounced their citizenship upon taking an oath to a foreign terrorist organization," King said.
Cruz proposed another bill Friday, the Operation United Assistance Tax Exclusion Act, along with Sens. Grassley and John Cornyn (R-Texas). That bill would give members of the military deployed to fight the spread of Ebola the same tax benefits as those serving in a combat zone.