Story by the Associated Press; curated by Dave Urbanski
TEHRAN, Iran (AP) — Iran's Foreign Minister Javad Zarif has been summoned before parliament to explain his recent public stroll with U.S. Secretary of State John Kerry, according to a Sunday report by the country's official IRNA news agency.
On Jan. 14, on the sidelines of ongoing nuclear negotiations, Zarif took a 15-minute walk through the streets of Geneva with Kerry. Now, according to IRNA, 21 Iranian parliamentarians are demanding that Zarif explain his "diplomatic mistake."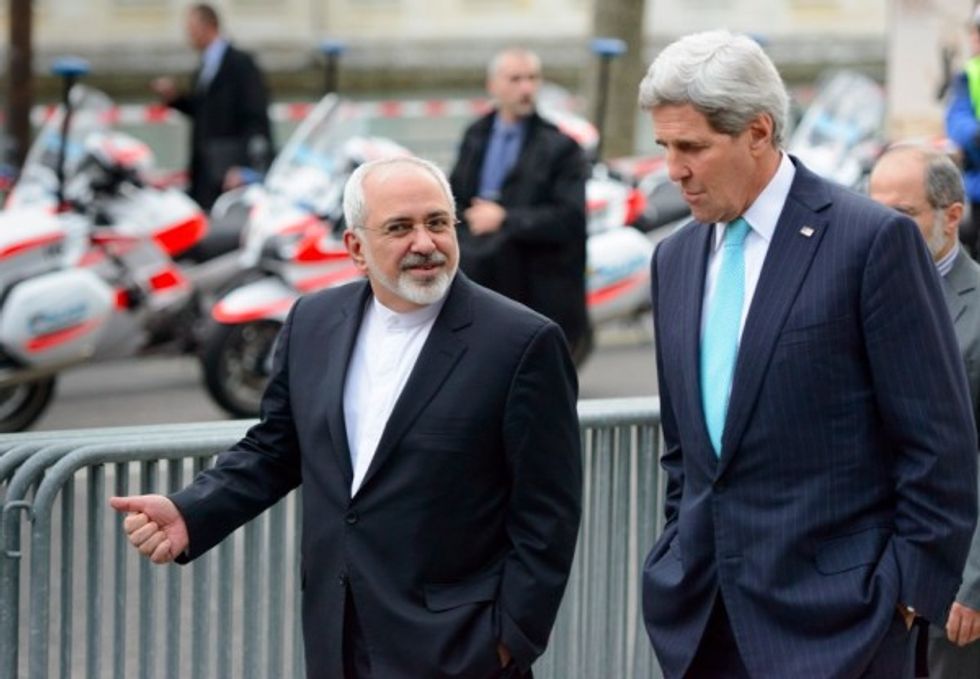 U.S. Secretary of State John Kerry, right, speaks with Iranian Foreign Minister Mohammad Javad Zarif, as they walk in the city of Geneva, Switzerland, Wednesday, January 14, 2015, during a bilateral meeting ahead of the next round of nuclear discussions. (Image source: AP/Keystone, Laurent Gillieron)
Zarif is representing Iran in negotiations with the so-called "P5+1" global powers — the U.S., Britain, France, Germany, Russia and China.
Zarif and moderate President Hassan Rouhani have faced intense skepticism from Iranian hard-liners — who believe they are making too many concessions to the West in negotiations to limit the scope of Iran's nuclear program in exchange for the easing of crippling international economic sanctions.
Tehran and Washington broke diplomatic ties after Iran's 1979 revolution.
—
Follow Dave Urbanski (@DaveVUrbanski) on Twitter