LOS ANGELES (TheBlaze/AP) — "American Sniper" hit the mark with moviegoers again.
The Navy SEAL drama — reviled by Michael Moore and Bill Maher, adored by critics and audiences — topped the box office for a second weekend in a row with $64.4 million, according to studio estimates Sunday. The total haul for the film, starring Bradley Cooper and directed by Clint Eastwood, now stands at $200.1 million.
Liberals may be haranguing the film, but as Mediaite's Joe Concha noted Sunday, it's not just "angry" men going to see the movie — Americans of all stripes are flocking to "American Sniper."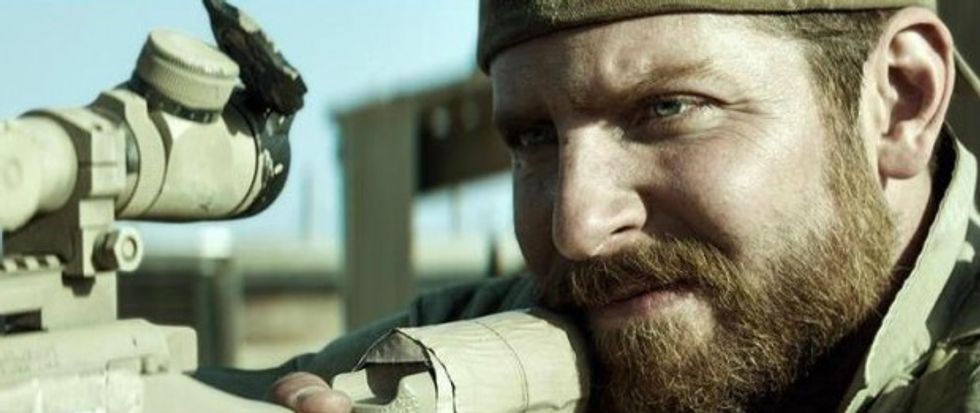 In this image released by Warner Bros. Pictures, Bradley Cooper appears in a scene from "American Sniper." (AP Photo/Warner Bros. Pictures)
The Universal thriller "The Boy Next Door" featuring Jennifer Lopez as a teacher who engages in an affair with a younger man debuted in second place with $15 million.
The weekend's other major new releases weren't even in the neighborhood of "The Boy Next Door."
The animated fantasy "Strange Magic" opened in a distant seventh place with $5.5 million, while the Johnny Depp dud "Mortdecai" flopped in ninth place with $4.1 million.
—
Follow Zach Noble (@thezachnoble) on Twitter