Chances are you've ordered food from a Burger King before — but chances aren't that your order has ever come back with a side of thousands of dollars.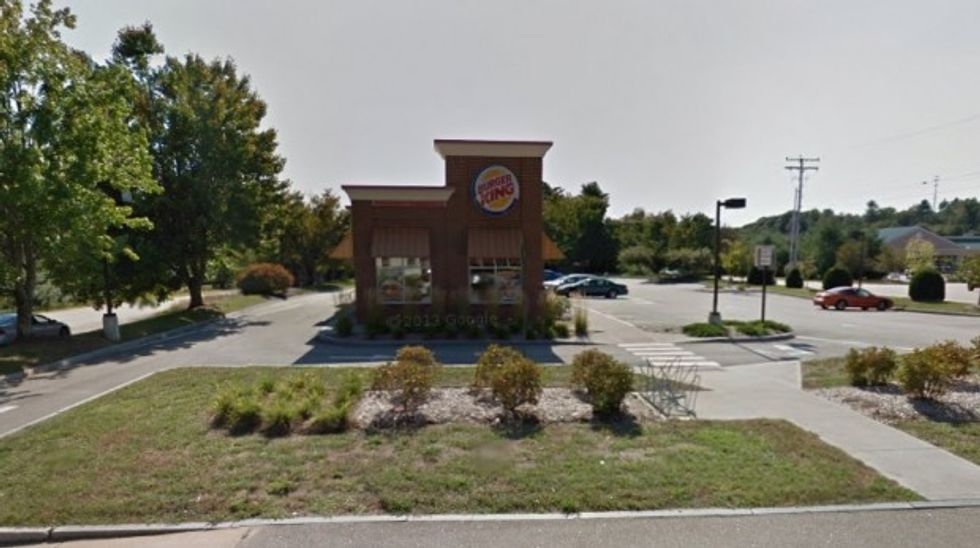 The Rochester, New Hampshire, Burger King where a couple was handed cash instead of food. (Image via Google Maps)
On Friday, Janelle Jones found herself in exactly that situation at a Rochester, New Hampshire, Burger King, when she ordered a drink and a sandwich at the drive-thru and was handed a bag full of cash —$2,631 to be exact, Foster's Daily Democrat reported.
But she didn't take the money and run.
She called her husband, Matthew, who had her come home so they could return the cash together.
"We are not perfect human beings," the husband said, saying that they considered keeping the money but ultimately honesty won out, and they returned the cash — which was a deposit meant for the bank that wound up mistakenly in Jones' order — to the store.
Jones said she was given five free meals for her trouble.
As Jehovah's Witnesses, the couple said they knew they had to do the right thing because "Jehovah sees everything."
(H/T: WGCL-TV)
—
Follow Zach Noble (@thezachnoble) on Twitter