Remember the two thieves who allegedly robbed thousands of dollars worth of items from a man's car and then got caught after accidentally uploading selfies to the owner's iCloud account?
Well, they're now facing felony charges.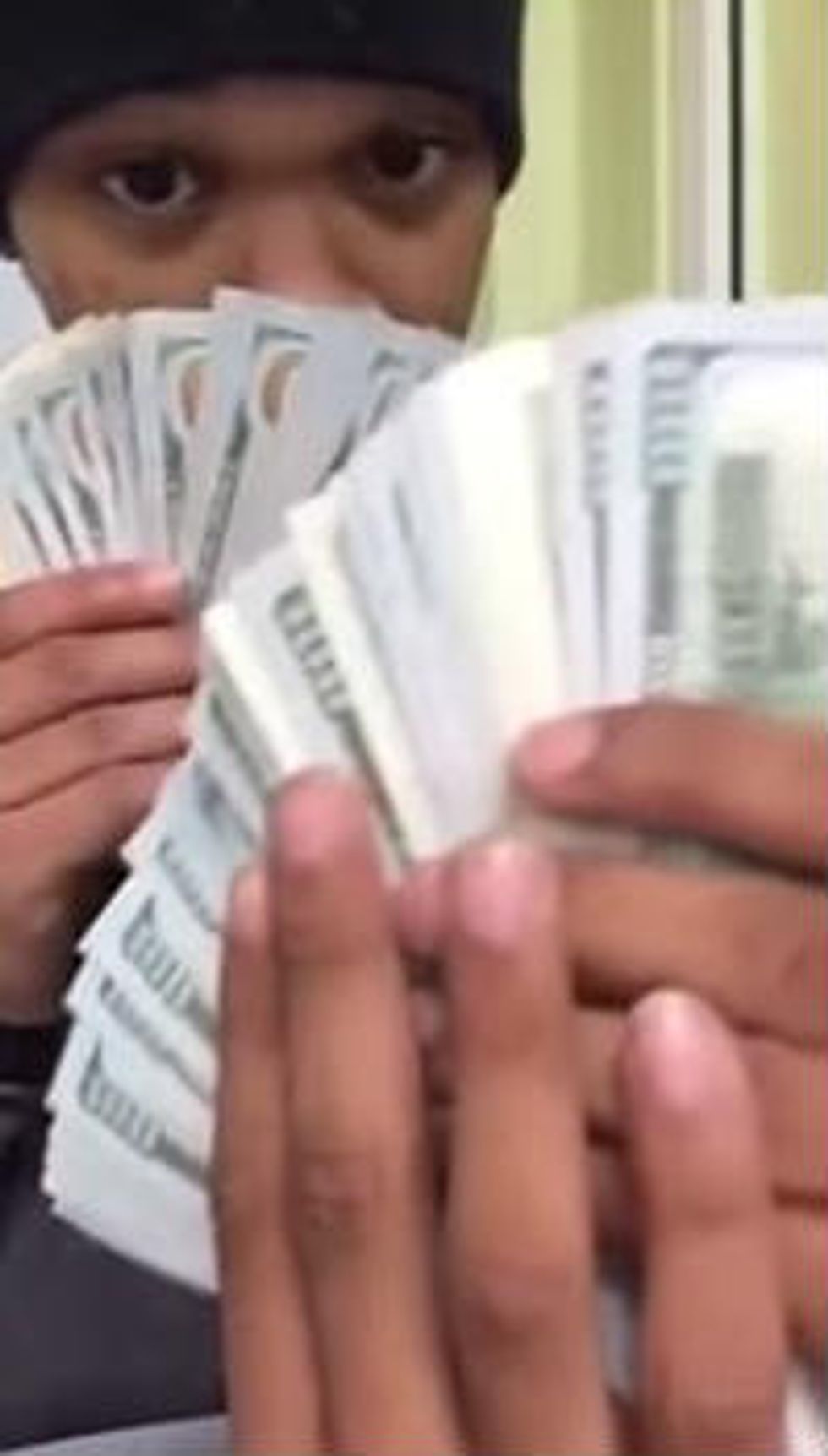 Image source: YouTube
Dorian Walker-Gaines, 20, and Dillian Thompson, 22, were booked on felony theft charges in Houston Thursday after they confessed to the crime in question. Walker-Gaines is being held on $10,000 bond and Thompson is being held on $5,000 bond, according to Uproxx.
The two men allegedly broke into a Houston man's unlocked car and stole $9,000 worth of electronics and cash. They allegedly took an iPad, MacBook and $5,000 in cash.
The owner of the car from where the money and items were stolen, Randy Schaefer, didn't have a clue as to who might have robbed him until he opened his iCloud account and noticed a stream of unfamiliar photos. The pictures showed two men, later identified as Walker-Gaines and Thompson, holding up fans of $100 bills.
Schaefer posted his discovery on Reddit and with the help of fellow users he was able to track down the Facebook profiles belonging to the two men. Someone later forwarded Schaefer a video by email showing the men in question again flaunting fans of $100 bills and bragging about their "good night's hustle."
(content warning: strong language):
(H/T: Uproxx)
–
Follow Jon Street (@JonStreet) on Twitter