The Army said no decision has been made yet on whether Sgt. Bowe Bergdahl will be charged with desertion, despite media reports that charges are imminent.
U.S. Army Forces Command spokesman Jim Hinnant told TheBlaze Tuesday that Gen. Mark Milley is still reviewing the Army's investigation into Bergdahl's disappearance to determine what will happen next.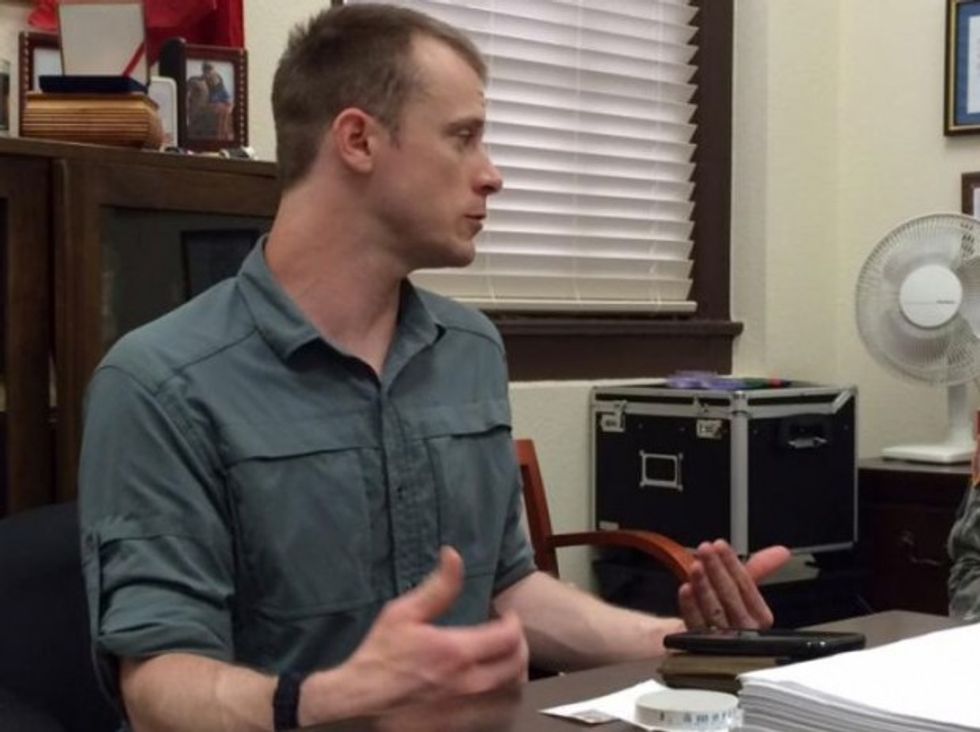 In this Aug. 2014 file photo provided by Eugene R. Fidell, Sgt. Bowe Bergdahl prepares to be interviewed by Army investigators. (AP Photo/Eugene R. Fidell, File)
"The Commanding General of U.S. Army Forces Command received Dec. 22, 2014, the U.S. Army's complete investigation into the specific facts and circumstances surrounding the June 30, 2009, disappearance and capture of U.S. Army Soldier Sgt. Bowe R. Bergdahl from Combat Outpost Mest-Lalak in Paktika Province, Afghanistan. The commander is reviewing now the Army's facts and findings to determine impartially any appropriate next steps and possible actions," Hinnant said in an email.
A Fox News guest said Monday that sources told him that Bergdahl's attorney had been informed that he would be charged with desertion for leaving his Afghanistan post. NBC News on Tuesday cited senior defense officials who said charges could come within a week.
The Pentagon press secretary, Rear Adm. John Kirby, told reporters Tuesday afternoon there is "no timeline" for a decision.
"No decision has been made with respect to the case of Sergeant Bergdahl. None. There is no timeline to make that decision, and General Milley is not being put under any pressure to make that decision," Kirby said.
Bergdahl was freed from Taliban captivity in exchange for five Taliban commandeers in May.
This post has been updated.