Twenty-one House Democrats have proposed legislation that would give federal workers — and only federal workers — six weeks of paid leave so they can give birth, adopt a child or deal with the placement of a foster child.
The Federal Employees Paid Parental Leave Act is an attempt to build off of President Barack Obama's State of the Union address, in which he called for legislation giving everyone paid time off if they're sick or having a child.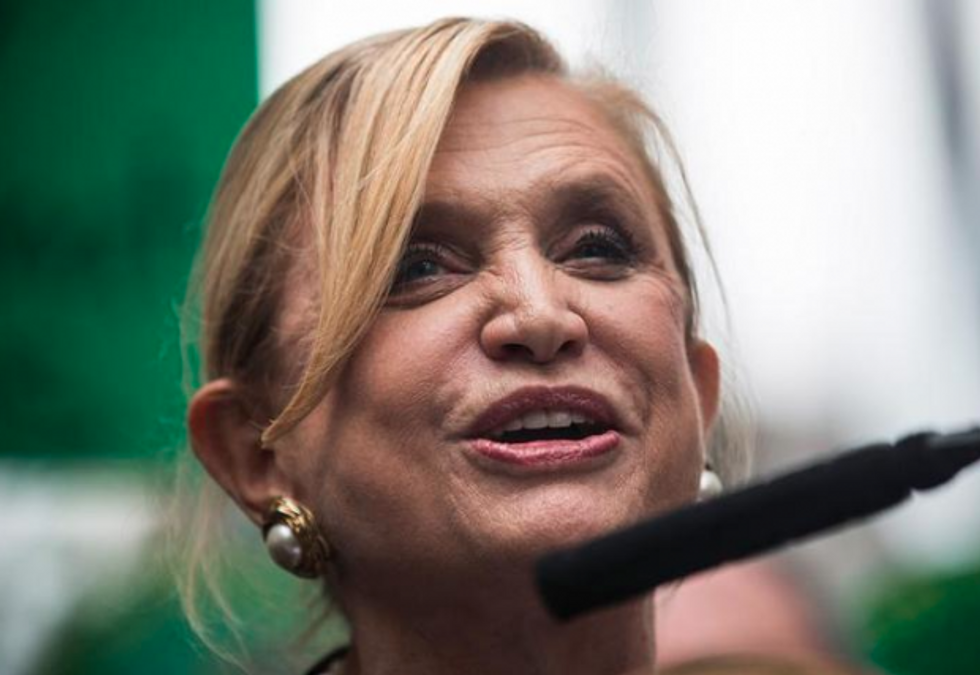 Rep. Carolyn Maloney (D-N.Y.) and other Democrats are proposing six weeks of paid leave for federal workers. Image: Andrew Burton/Getty Images
"Today, we are the only advanced country on Earth that doesn't guarantee paid sick leave or paid maternity leave to our workers," Obama said.
The Democratic bill would be a step in that direction, but it would start by giving only federal workers six weeks of paid leave for parental reasons.
"You can count on one hand the number of countries that don't provide paid leave for the birth of a child, and the United States is part of the club," said Rep. Carolyn Maloney (D-N.Y.), the sponsor of the bill.
"This is not only wrong; it's bad for our economy," she said. "Smart paid leave policies improve employee retention, boost productivity and more."
But while she highlighted these benefits, she and other sponsors are not proposing to give them to private sector workers, and instead are hoping those benefits would "make a difference in the lives of millions of federal employees."
Democrats said the bill would apply to all federal workers, including employees of the House and Senate and other federal offices. It's backed by several federal worker employee unions.
The bill would amend current law to allow federal employees to be paid during their approved Family and Medical Leave Act. A brief description of the legislation says federal workers get 12 weeks of leave, and that the bill would let them be paid for six of those 12 weeks.
The bill is just the latest attempt by Democrats to bolster the pay and benefits of federal workers. Earlier this month, House Democrats proposed a bill to give federal workers a 3.8 percent pay raise.
The Obama administration has tried to push on ideas such as paid leave and a minimum wage hike by providing these sorts of benefits to the federal workforce of federal contracts. In February 2014, Obama signed an executive order requiring a $10.10 minimum wage for all federal construction and service contracts.
Earlier this month, Obama signed an executive memorandum allowing all federal employees to get an advance on their sick and annual leave to deal with parental issues.