Richard Brower was "devastated" when his best friend, a German shepherd named Dozer, was stolen from his backyard. It took 18 months for the man to finally accept that his pal was likely gone forever.
Brower, who lives in the Canadian province of Alberta, finally started searching online for a new dog. Then, when he was looking through the Claresholm Rescue Society website, the very first photo he saw made his heart sink and left him "shaking."
It was Dozer.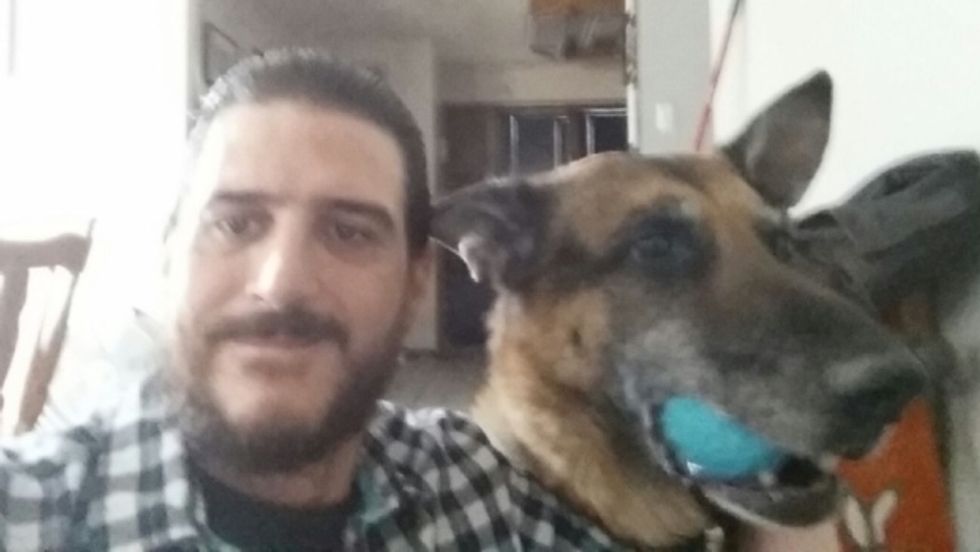 Source: Richard Brower, CBC News
Brower told CBC News that he immediately asked his dad to stop by the shelter as he was nearby. But he wanted to be 100 percent sure it was his dog before he got his hopes too high.
"One of the first things I taught [Dozer] was to snap my fingers, and then he'll come around to my right side and wait for his second command," he said. "So I asked dad to go in the cage. The lady was there, and I didn't say what he would do, I just said, 'Snap your fingers.'"
He continued: "Then I said, 'What did he do?' He said, 'He's sitting on my right-hand side looking straight up at me.' The lady at Claresholm started crying, I started crying, and all the other people at the shelter were crying."
It wasn't long before Dozer finally returned home and started "whining like a baby" -- for all the right reasons.
"It was just amazing when he got home. As soon as he got on the block, dad said his tail started wagging, and as soon as he pulled into the driveway I opened the door and he just flew right in and buried his head in my armpit and just started whining like a baby," he recalled to CBC News.
Dozer has since been "spoiled," getting new toys and even getting to sleep on the bed, a privilege he didn't previously have. Endings don't get much happier than that.
(H/T: BuzzFeed)