Green Bay Packers star quarterback Aaron Rodgers fell just short of advancing to the Super Bowl this year, but it's clear the NFL MVP understands there are some things much more important than football. In the latest installment from ItsAaron.com series, Rodgers surprises four "amazing kids" who lost their dads while they served in the U.S. military.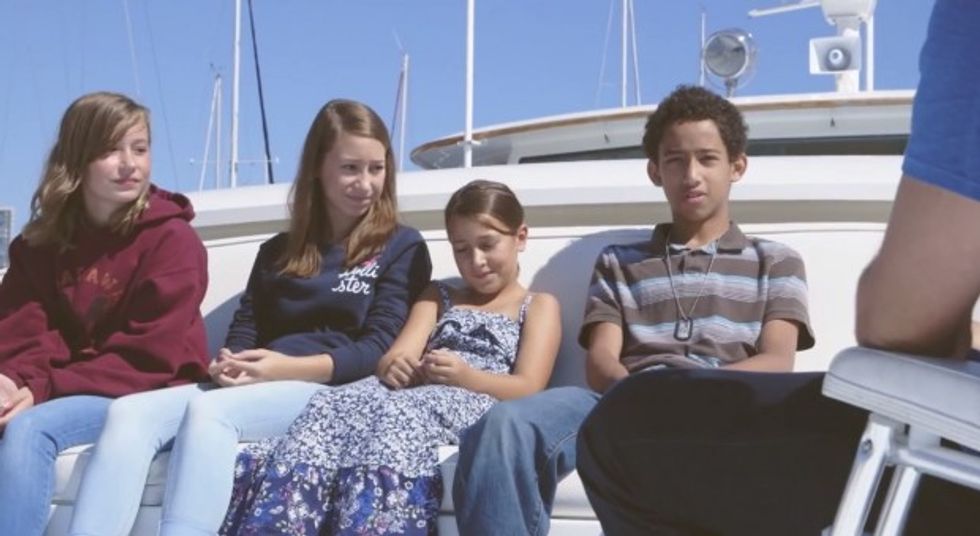 (ItsAaron.com)
Since Sept. 11, 2001, roughly 5,000 children have reportedly lost a parent who served in the military. Camp Hometown Heroes, the group that helped set up the surprise Rodgers visit, is a non-profit with a mission to help and serve the children of fallen veterans.
The four kids featured in the ItsAaron.com video were sitting on a boat talking about school when suddenly Rodgers sat down and joined them. At first, the kids clearly didn't realize who he was. Seconds later, one of them, Dylan, recognized the NFL star.
"Oh, my gosh!" he exclaimed several times. Dylan also asked to take a "selfie" with Rodgers because no one at school would believe that he got to hang out with the NFL MVP.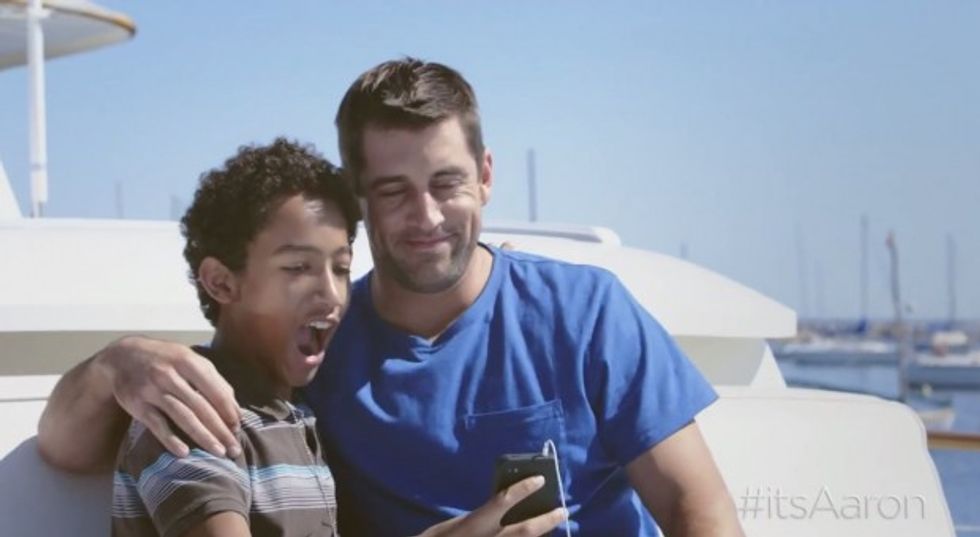 (ItsAaron.com)
Rodgers then talked with the kids about Camp Hometown Heroes, a week-long grief counseling camp for kids who have lost parents to war, and even did some fishing.
Watch the entire heartwarming meeting below via ItsAaron.com:
To learn more about Camp Hometown Heroes and its mission, click here.