The Department of Veterans Affairs said Tuesday that it's really not sure if Congress should pass a bill that would let it take back cash bonuses awarded to employees that are later discovered to be corrupt or negligent.
Statements from two VA officials stunned members of the House Veterans' Affairs Committee, some of whom are pushing for ways to claw back undeserving bonuses in an effort to fix what still appears to be a broken and corrupt VA.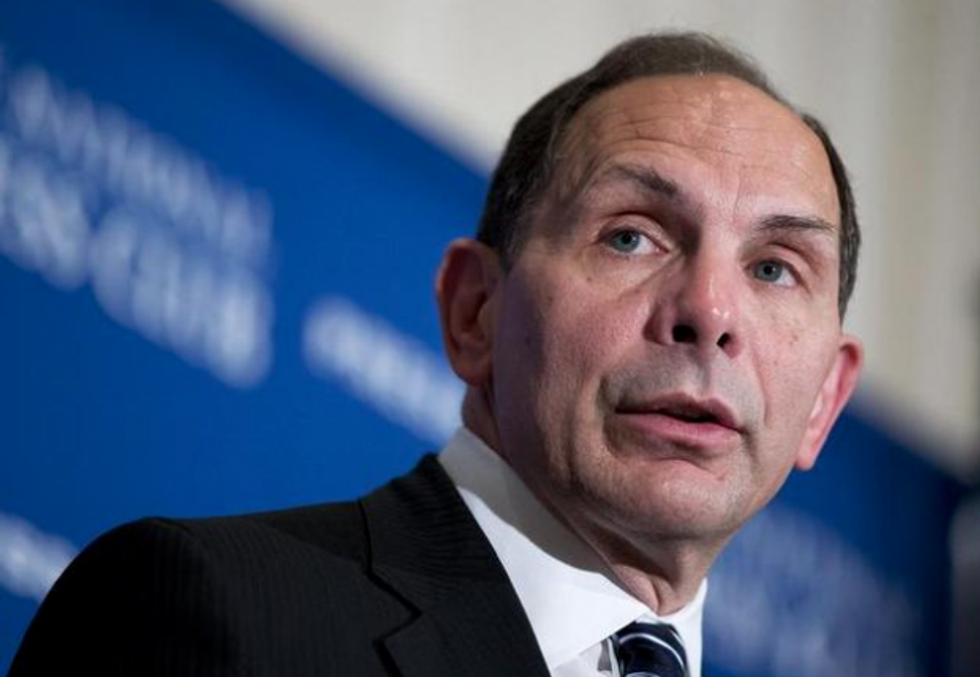 VA Secretary Robert McDonald isn't sure if the VA should be able to take back bonuses paid to corrupt or negligent officials. Image: AP Photo/Manuel Balce Ceneta
Committee Chairman Jeff Miller (R-Fla.) proposed the legislation earlier this month, and said it's needed because it's clear that VA officials who are presiding over "mismanagement and negligence" are still receiving bonuses. He cited the $380,000 that has been handed out to officials at 38 hospitals that are now under investigation for delaying veterans' access to health care.
Under current law, the VA can't take back bonuses once they're handed out. Miller says the the VA should be able to get the money back if it's discovered that the money went to a corrupt or undeserving official.
"Ideally, VA employees and executives who collected bonuses under false pretenses should be subject to prosecution when warranted, but at a minimum their bonuses should be paid back in full," Miller said.
But the VA isn't so sure. On Tuesday, the committee heard from David McLenachen, acting deputy undersecretary for disability assistance at the VA, who said in written testimony that the VA is still mulling over the idea.
"VA is still in the process of formulating views on H.R. 280, a bill to recoup bonuses and awards paid to VA employees, for which VA received a draft on January 9, 2015," he said.
At the same hearing, Rep. Mike Coffman (R-Colo.) asked Kim McLeod of the VA's Office of General Counsel if it's true that VA Secretary Robert McDonald has no opinion on the bill yet.
"That is correct," said McCleod, an answer that shocked Coffman.
"That really surprises me, because he came on board to clean up the VA from the scandals of its past that seem to continue to this day," Coffman said.
"So we have Secretary of the Veterans Affairs that can't make a decision on something so obvious," he said. "I think it's just extraordinary, and what it says to me, and what it says to the veterans of this country, is nothing's really changed."
"I want you to take the message back to the secretary that he ought to make a decision on that, and the decision ought to be to support this bill," he added.