A few basic rules of package delivery: Don't break the customers' stuff, and don't pee on their houses.
KHOU-TV reported on Wednesday on the bizarre story of a UPS deliveryman who broke both of the above rules.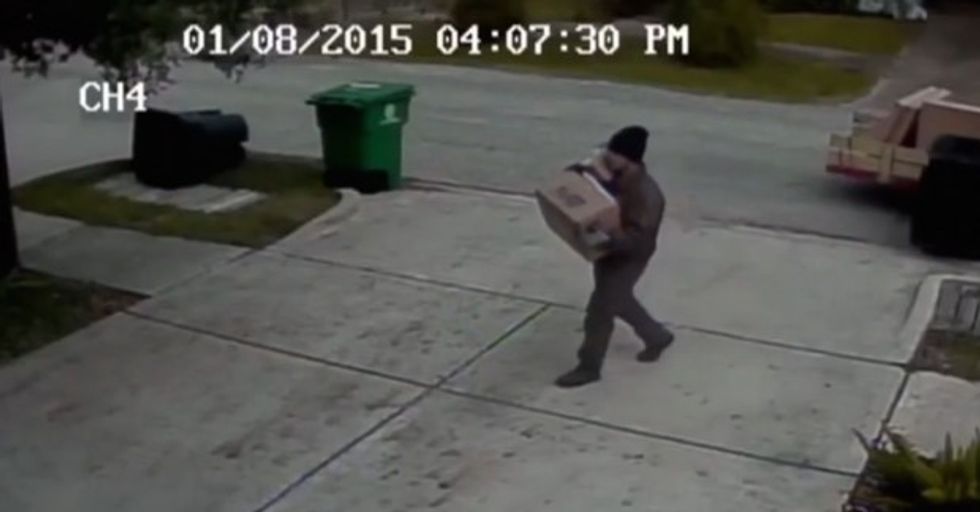 Image via KHOU-TV
"I don't know how UPS trains their employees to go to the bathroom, but probably not someone's yard," said Ben Lucas, the Houston homeowner who caught the deliveryman on camera.
In captured footage, the UPS guy chucks Lucas' package over his fence, breaking the ammo cleaning machine inside.
Then he unzips his fly and starts peeing on the side of the house.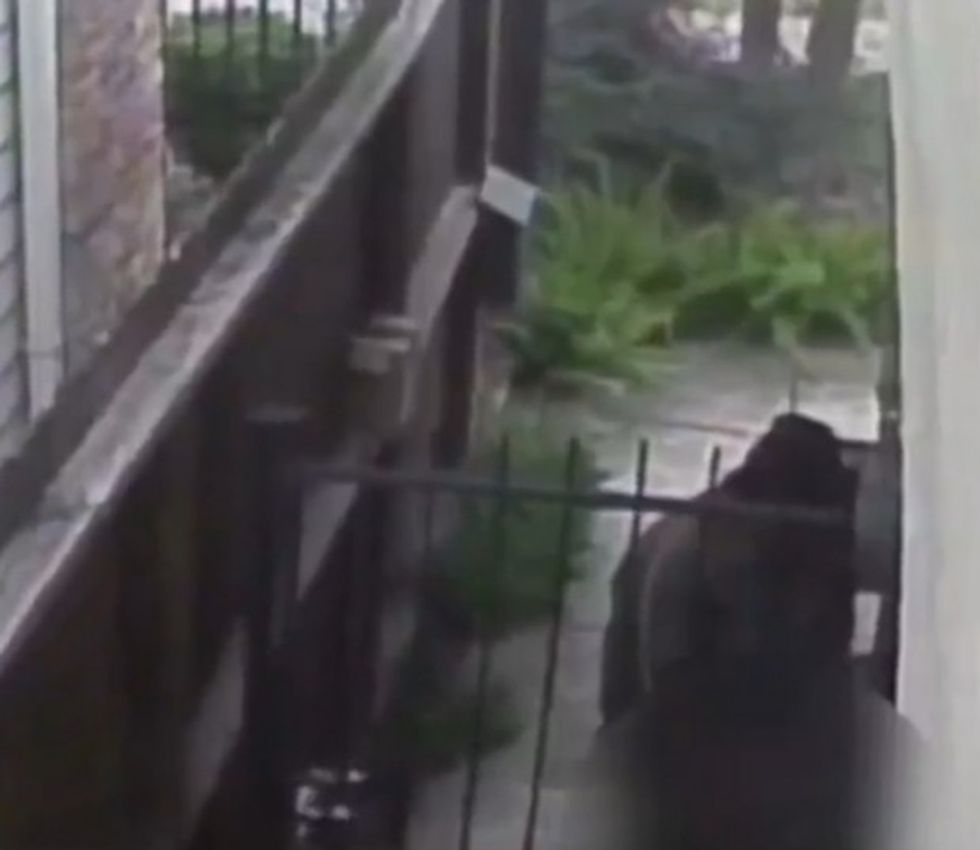 Image via KHOU-TV
Lucas said UPS wouldn't respond to his complaints, so he edited the video and posted it on the company's Facebook page — and sent it to the media.
Eventually, a UPS manager called him up.
"She was apologetic and wants to send me a 'we're sorry' gift," said Lucas.
Lucas said he was able to get his busted machine replaced, and UPS said the deliveryman had been fired — though whether he'd been let go because he was a seasonal employee or whether he'd been specifically fired over the peeing incident, UPS wouldn't say.
Watch KHOU's report — and the surveillance footage of the deliveryman — below:
—
Follow Zach Noble (@thezachnoble) on Twitter