A woman who was arrested and later acquitted for taking cellphone video while utility crews forced installation of "smart meters" on another resident's property is now suing for legal injuries.
On January 23, 2013, Malia "Kim" Bendis, 42, went to the home of Naperville, Illinois, resident Jennifer Stahl to take cellphone video of police and crews installing a "smart meter" without Stahl's consent. Moments later, Bendis found herself in handcuffs because police said she was "eavesdropping."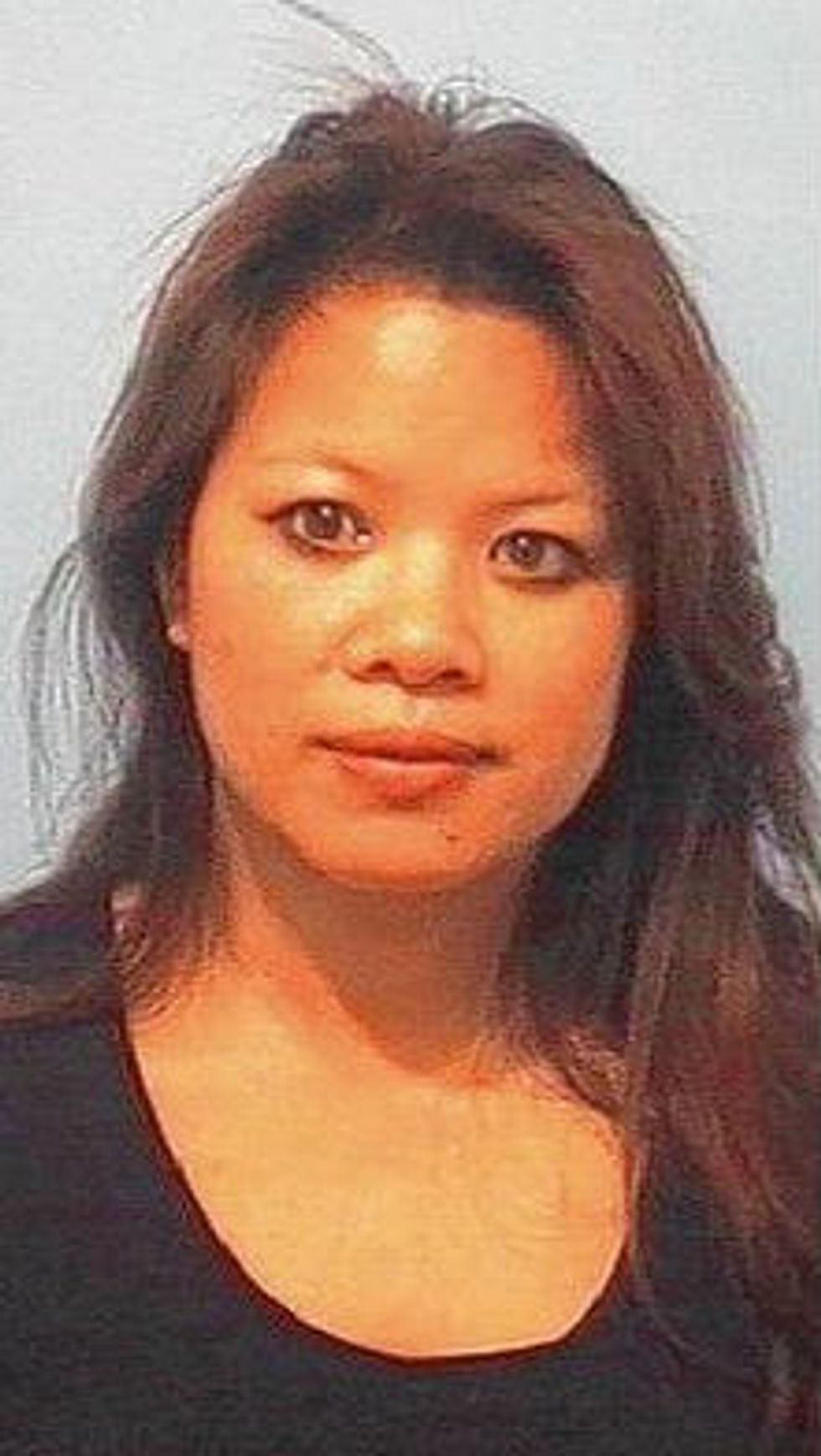 Malia "Kim" Bendis (Image source: Naperville Police Department via the Chicago Tribune)
But Bendis' eavesdropping charge was later dropped after the Illinois Supreme Court later ruled the law unconstitutional. She was also charged with resisting arrest of which she was acquitted in October 2014.
With all of her charges gone, Bendis has now filed a federal lawsuit in the U.S. District Court of the Northern District of Illinois' Eastern Division. Bendis is suing the city of Naperville for legal injuries she says she suffered during the judicial process, the Naperville Daily Herald reported.
Even before Bendis' arrest, she and Stahl were active and outspoken opponents to the city's smart grid initiative, which includes the installation of smart meters at each one of the town's homes and businesses. City officials say the high-tech effort will increase reliability, reduce operating costs, improve efficiency and reduce waste.
Here you can see the difference between a smart meter and a traditional analog meter in California. Smart meters have drawn criticism from around the country for privacy and health concerns. (Photo: AP/Gosia Wozniacka)
Opponents like Bendis and Stahl, however, disagree with how their city is approaching the transition to smart meters, much because of what the Naperville Daily Herald described as the "forced installation of smart meters on the Naperville homes and businesses, which did not want them." 
Bendis and Stahl formed an opposition group to the city's initiative, called the Naperville Smart Meter Awareness Group, which filed a lawsuit challenging the constitutionality of the smart meter program but the case is still pending in court.
Court documents suggest that because of Bendis' outspoken criticism on the issue of smart meters the city subjected her to surveillance conducted by a municipally-contracted security company. Bendis' complaint also claims that an agent of the security company made a false 911 call saying she was endangering the life of her child.
According to the court complaint, the city voted during a closed-door city council meeting to arrest Bendis and "any other residents who interfered with their plan to forcibly install the 'smart meters."
"During these forced installations, some residents, including [Bendis], made audio and video recordings of the city's agents and police officers forcing their way into backyards and installing the smart meters on residents' homes, over the residents' objections," it reads.
"The recordings made by other Naperville residents were made openly and recorded the conversations of the agents and police. None of these other residents were arrested for recording the police officers and installation agents without their consent," the complaint continues.
Watch video of Bendis and Stahl's arrests below:
Bendis' suit is seeking judgement against the city and the officers that is "sufficient to compensate [Bendis] for the injuries she has suffered," her attorney, Torreya Hamilton, said she "is not seeking millions."
"It's definitely not about the money for this family. Kim just wants to tell her story to a jury of her peers and hopes that the officers will suffer some consequences. My client had to retain a criminal defense attorney to represent her. That's an injury by legal definition and the law allows you to recover money for representation, anxiety and humiliation caused," Hamilton told the Daily Herald.
The controversy surround the installation of "smart meters" has risen to a level of national prominence in recent months, especially as President Obama has emphasized the need for America to move to a national "smart grid" of which "smart meters" would be a component.
The high-tech meters would record electricity usage in virtually the same way as conventional meters do, with the exception of giving crews the ability to be read them remotely thereby eliminating the need for them to walk around neighborhoods to check each one individually, according to the National Association for Amateur Radio.
Perhaps more convenient for utilities, opponents have pointed out what they perceive to be real risks associated with the installation of such devices. Individuals' health, privacy and finances could potentially be affected, opponents argue. 
One group that opposes the installation of smart meters is stopsmartmeters.org. On its website, the group outlines a few of the problems it sees with the technology. Its website notes that residents who have had smart meters installed in their homes have experienced unexplained over-billing, even though utilities claim the meters are accurate.
Another problem it sees has to do with individuals' privacy. By obtaining the data remotely, the group argues, utilities will have access to information about how residents use electricity which the utilities could – depending on local and state regulations – sell to other entities.
But the meters also pose health risks, according to stopsmartmeters.org, which cites thousands of cases from people who have reported tinnitus, headaches, nausea, sleeplessness, heart arrhythmia and other symptoms after having their smart meters installed.  The unexplained cases of illnesses could be due to a high exposure of microwave radiation, the website states.
The American Cancer Society draws attention to that theory, stating on its website that "concerns have been raised about the safety of smart meters, mainly because they give off the same kinds of radio-frequency waves as cell phones and WiFi devices."
Naperville city officials would not provide any further information about Bendis' case, citing the need to file a public information request, which TheBlaze submitted Wednesday.
Read the full court complaint here:
(H/T: Naperville Daily Herald)
–
Follow Jon Street (@JonStreet) on Twitter