Quickly, count to two.
Not much time is it? In basketball, however, it might as well be ages. Just ask the boys basketball team from Fort Hill High School in Cumberland, Maryland, who suffered a crushing defeat at the hands of the Southern High School Rams on a fluke play that most kids only dream of making.
With the game tied at 51, the Fort Hill Sentinels had the ball on their end of the court. Their player heaved the ball to around the opposite side of the court. That's where the Rams' Clay Todd intercepted the ball and quickly threw it up all the way back toward the basket.
It sailed.
And arched.
Then banked.
Then ricocheted into the bottom of the net.
Three points and the win.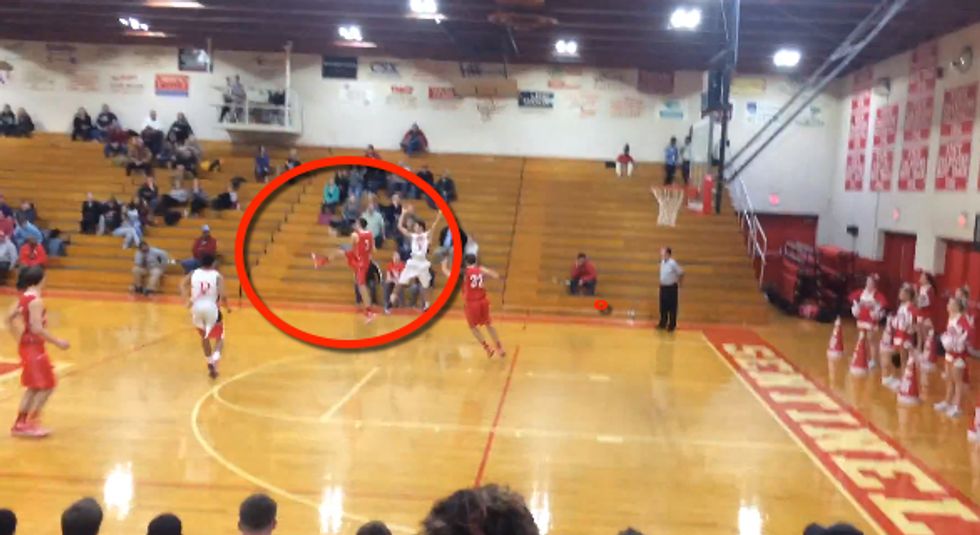 (Source: YouTube)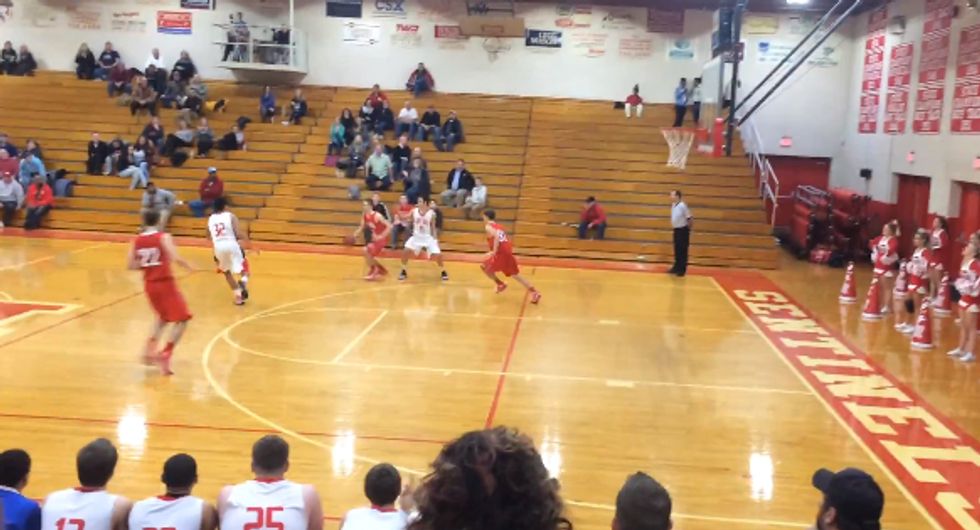 (Source: YouTube)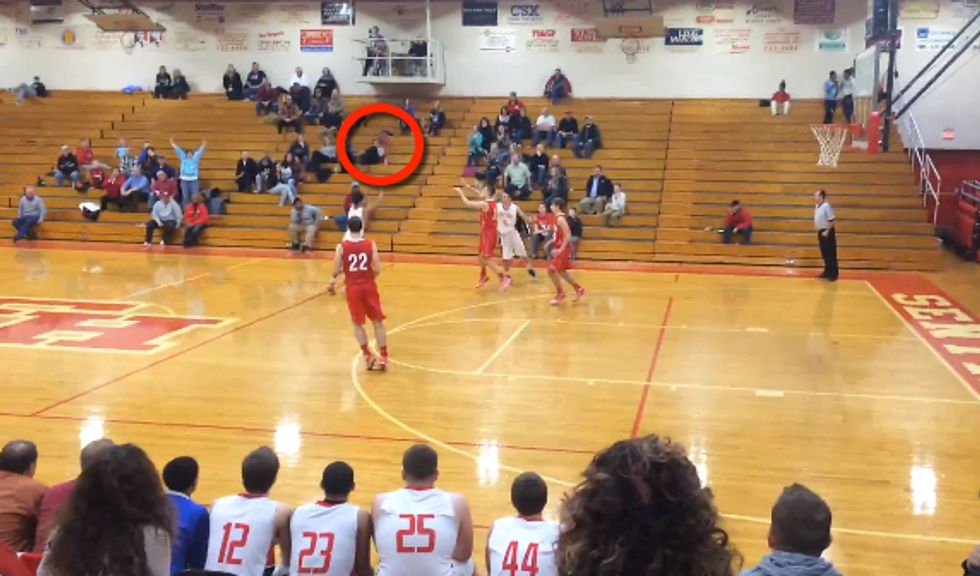 (Source: YouTube)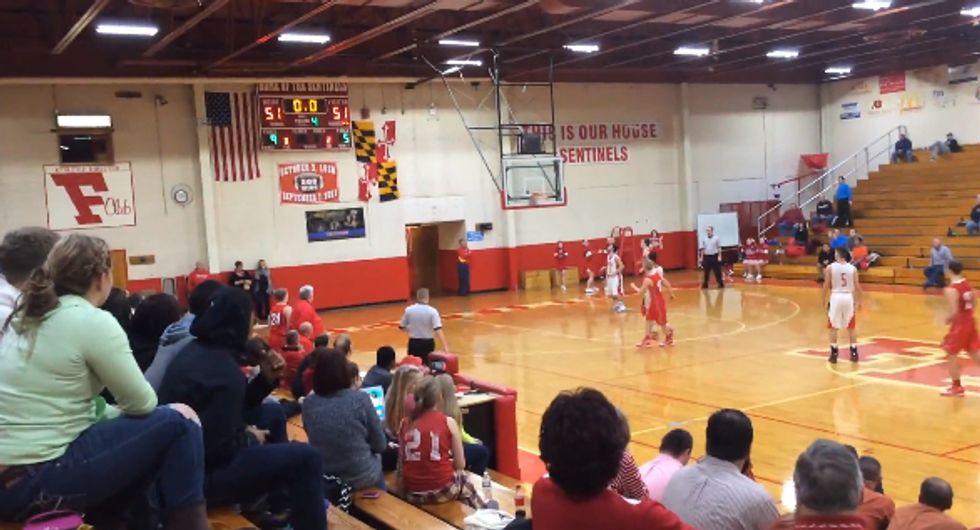 (Source: YouTube)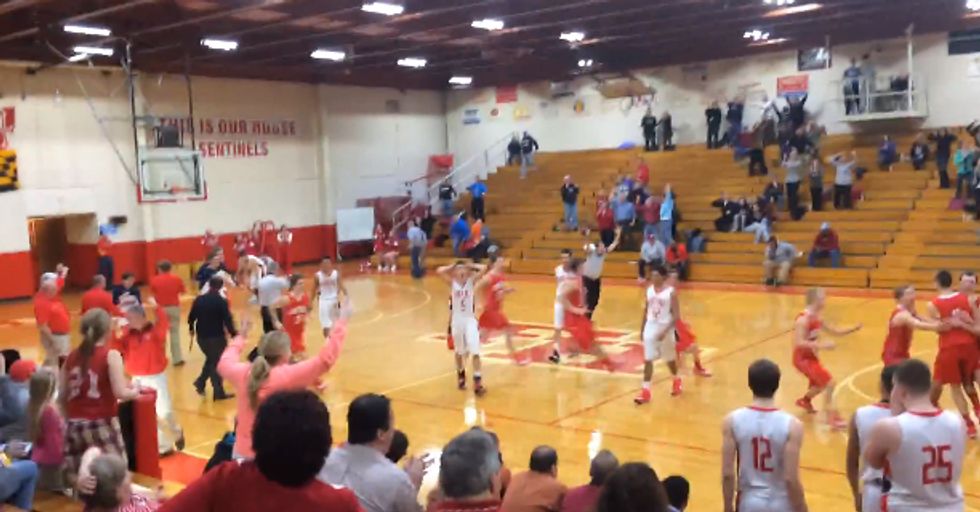 (Source: YouTube)
The Rams celebrated by jumping up and down. One Rams players could only put his hands on his head in disbelief.
Here's the video:
But the story gets eve better, according to The Cumberland Times-News . See, Todd's grandpa is an assistant coach on the team. Eleven years ago, he was the coach of the Rams girls team. Back then, on the same exact court, his team won a playoff game on a half-court buzzer-beater. They went on to win the state championship.