Imagine yourself seven seconds away from winning millions of dollars. That's exactly where one Canadian man has found himself.
On May 23, 2008, Joel Ifergan purchased two lottery tickets from a convenience store. One of them was approved at 8:59 p.m., just one minute before that week's lotto was set to close. He received the second ticket seven seconds after 9:00. Because the official cut-off time was 9:00, the second ticket was dated for the next week's draw.
Ifergan sued Loto-Quebec and his case made it all the way to Canada's Supreme Court. But on Thursday, the court refused to make lottery officials pay up, CTV reported.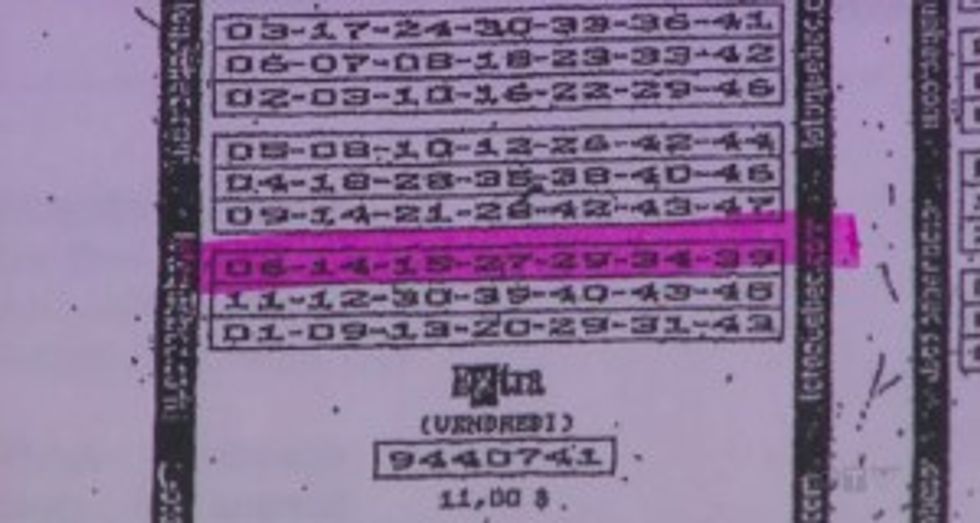 Joel Ifergan's claims a lottery ticket processing delay caused him to lose out on $27 million. (Image source: CTV)
The convenience store owner who sold Ifergan the tickets, Mehernosh Iranpur, told CTV that he knew right away the second ticket would be for the next week's draw.
"I asked him, 'It's for next week – do you want it or not? Or I'll cancel it.' He says, 'No, I'll keep it,'" Iranpur said.
So Ifergan kept the two tickets, even as his case worked its way through the Canadian judicial system. Ifergan claims he actually bought each of the two tickets before 9:00 p.m. and blamed his $27 million (about $21.3 million USD) loss on a processing delay.
"Formation of the contract was made before 9 p.m., and keeping the two tickets proved the fact that the request was made before 9 p.m., it was entered into the system," Ifergan told CTV News.
Ifergan was willing to settle for half the $27 million (CAD) jackpot at $13.5 million (about $10.7 million USD) and spent $100,000 (about $79,200 USD) fighting his case in court.
Loto-Quebec refused to comment until after the Supreme Court case but did not immediately respond to TheBlaze following Canada's Supreme Court ruling Thursday.
The lottery organization has said in the past that machines can sometimes take up to 10 seconds to process a ticket, according to CTV.
Editor's note: This post has been updated.
(H/T: CTV)
–
Follow Jon Street (@JonStreet) on Twitter