Nearly three years after being charged with running over his brother with a car, 33-year-old Justin Lee Colby is facing attempted murder charges after he struck his seven-months pregnant girlfriend and then walked away from the scene.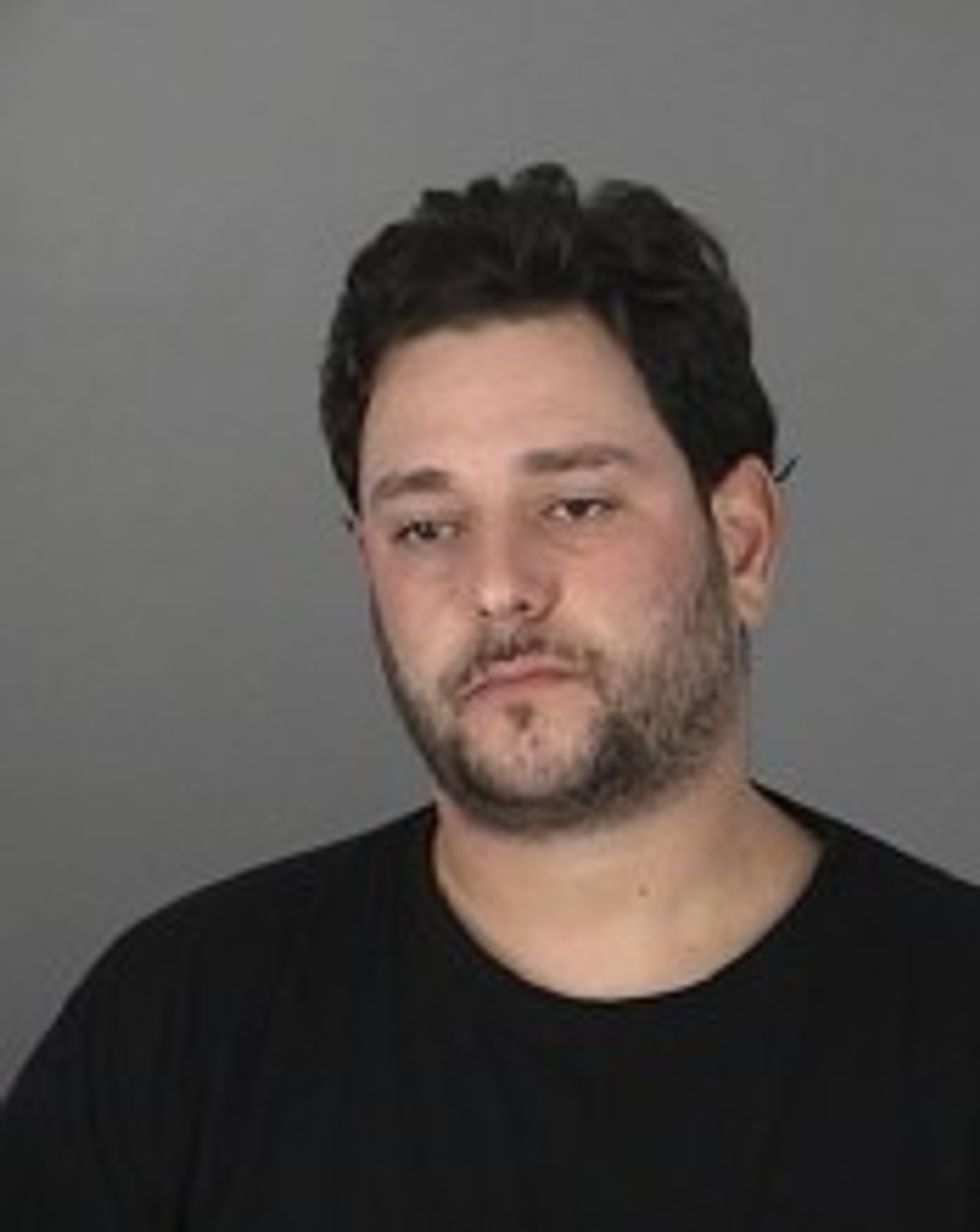 Justin Colby (Image source: Pasco County Sheriff's Office, 2012)
The couple got into a domestic dispute Monday near Tampa, Florida. The woman, 32-year-old Crystal Lynn Noordhuizen, left the home to avoid escalation of the conflict. But after Noordhuizen left, she received an ominous phone call from Colby in which he reportedly stated, "Are you ready for your abortion date?" the Tampa Bay Times reported.
The incident, which happened at around 1 p.m Monday, was captured on surveillance footage. When police later reviewed the footage, they saw Colby veering his 2006 Dodge Charger off the side of the road in front of a Toyota dealership. Colby's vehicle smashed into a pole but he proceeded to get out of the car and walk away without helping Noordhuizen.
Video: Car veers off road, hitting #Pasco woman and unborn child. Justin Colby faces charges. http://t.co/owd77aW0EXpic.twitter.com/WrFYdbsFQP

— TBO.com (@TBOcom) January 27, 2015
Watch the surveillance footage below. Around the 1:40 mark, a man is seen walking away from the crashed vehicle. 
Ralph Estevez, an employee of the dealership, recalled witnessing the event: "She hit - she just flew forward. If the pole wasn't there, that guy would have just kept running her over."
"He freaked out, and started punching the top of his car and just started walking away. And we started following him, me and a few guys," Estevez told WPTV-TV.
Colby then returned to his home where the dispute began and took off on his motorcycle. But the guilt eventually caught up with him. Later the same day, Colby turned himself into police. He now faces charges of attempted murder and attempting to kill an unborn child by injury to the mother. Colby is being held on $500,000 bond, according to the Daily Mail.
Meanwhile Noordhuizen suffered only minor injuries and has been treated at a nearby hospital, WPTV-TV reported.
(H/T: Tampa Bay Times)
Follow Jon Street (@JonStreet) on Twitter