San Francisco Deputy Public Defender Jami Tillotson was in a courtroom in the city's Hall of Justice when she got the word: Police were interviewing and taking photographs of a client of hers elsewhere in the building.
So Tillotson left the courtroom, got to her client, and told him he didn't have to answer any questions from police; she added to the inspector present that he had no right to take photos of her client or her client's friend, who was also there, the San Francisco Examiner reported.
Soon someone started recording Tuesday's incident on a cellphone camera.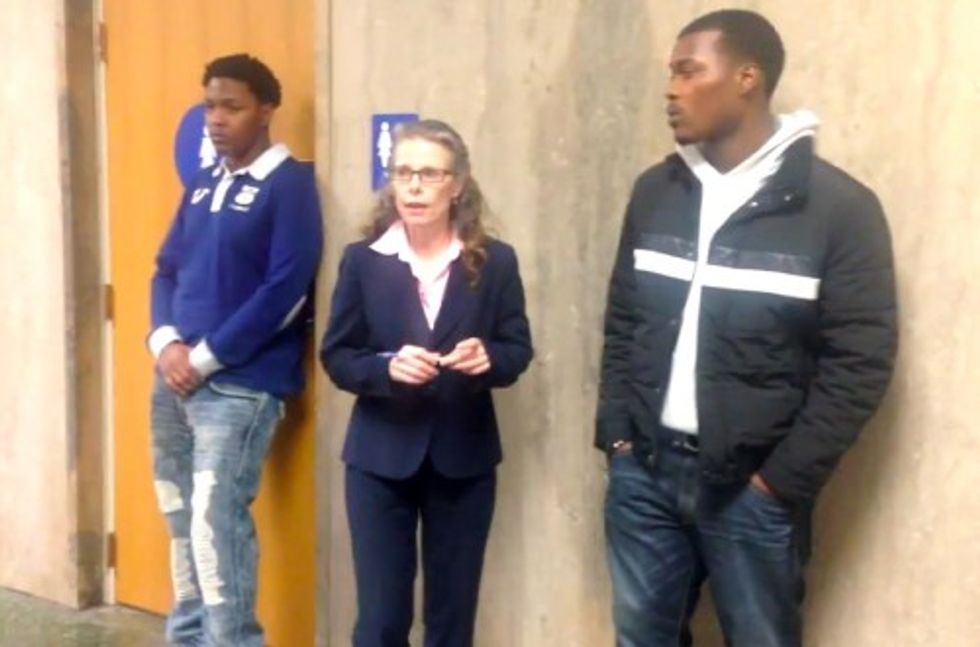 Image source: YouTube
"I just want to take some pictures, OK?" Inspector Brian Stansbury was heard telling Tillotson on the video. "Then he will be free to go." But Tillotson refused to move away.
At that point Stansbury gave Tillotson an ultimatum: "If you continue with this, I will arrest you for resisting arrest," he said, though the charge was obstructing officers.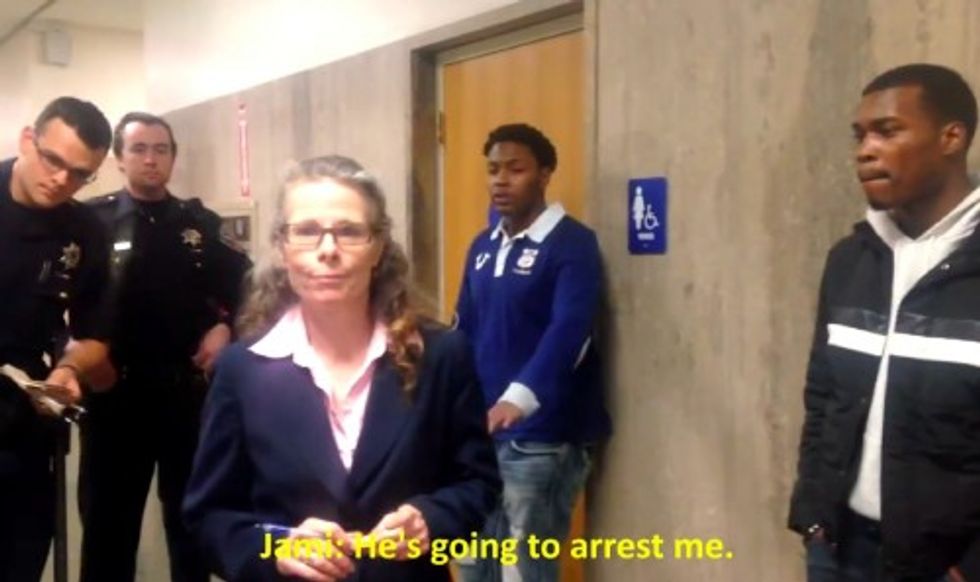 Image source: YouTube
Tillotson's response? "Please do."
With that the 18-year veteran of the public defender's office was seen on the clip turning around, getting handcuffed and then being led down a hallway.
Here's the incident recorded on cellphone video:
Afterward Stansbury photographed and questioned Tillotson's client as well as the other man with him, San Francisco Public Defender Jeff Adachi told KCBS-TV.
Adachi called the incident "outrageous" and demanded an apology, adding that Tillotson stayed in a holding cell for an hour handcuffed to a wall, KCBS reported.
San Francisco Police spokesman Officer Albie Esparza told KCBS that Tillotson was detained for obstructing officers and the incident was an active criminal investigation.
But Tillotson and Adachi aren't buying it.
"Public defenders have a duty to protect the constitutional rights of their clients," Tillotson said at a press conference Wednesday. "It was surreal to be led away in handcuffs for doing my job, something I do every day."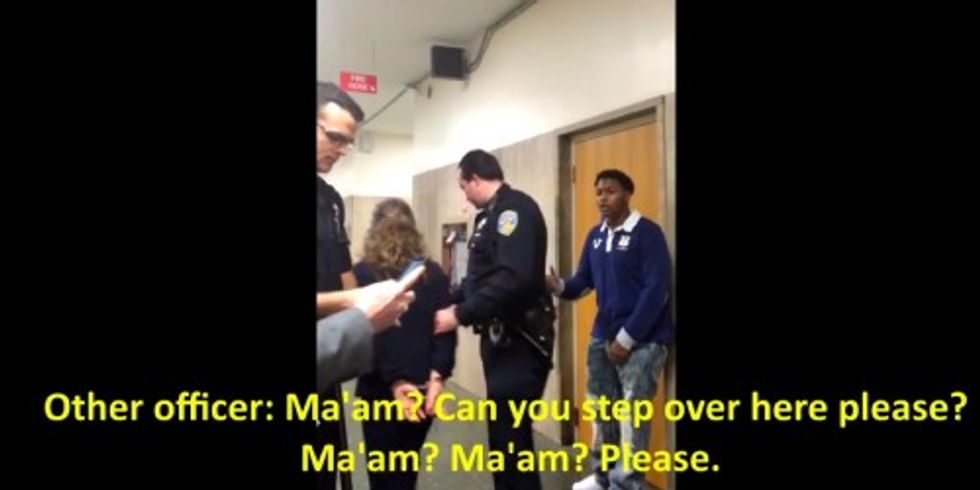 Image source: YouTube
"This is not Guantanamo Bay," Adachi added. "People have an absolute right to have their attorneys present during questioning."
Stansbury is one of three SFPD officers named in a racial profiling lawsuit filed by a fellow officer who was off-duty when he was stopped and arrested, KCBS noted.
Tillotson was released under penal code 849b, Esparza told the Examiner — typically indicative that there's insufficient evidence to file a criminal complaint.
This story has been updated.
(H/T: Gawker)
—
Follow Dave Urbanski (@DaveVUrbanski) on Twitter