"American Sniper" is now the number one domestic grossing war movie of all-time.
Not adjusted for inflation, Clint Eastwood's biopic has, thus far, earned $217.1 million at the box office, passing Steven Spielberg's "Saving Private Ryan," which raked in $216.5 million when it was released in 1998, The Wrap reported.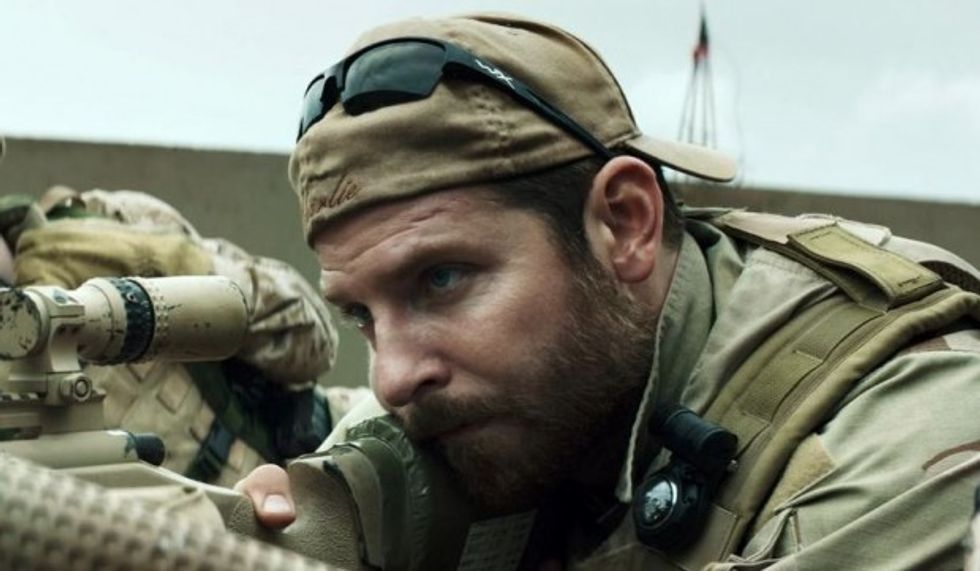 In this image released by Warner Bros. Pictures, Kyle Gallner, left, and Bradley Cooper appear in a scene from "American Sniper." The film is based on the autobiography by Chris Kyle. (AP Photo/Warner Bros. Pictures)
The Iraq War drama, which tells the story of Navy SEAL Chris Kyle, is expected to continue breaking records. According to CNBC, it's on pace to become the biggest domestic R-rated movie of all-time, potentially passing "The Passion of the Christ."
"American Sniper," which starts Bradley Cooper as the most deadly sniper in American history, has been nominated for six Academy Awards.
—
Follow Oliver Darcy (@oliverdarcy) on Twitter