Ruhim Ullah, of Brooklyn, New York, pleaded guilty to "menacing" a police officer with an 18-inch machete in 2010. During the tense confrontation, he was shot one time in the leg by an officer attempting to stop the man from hurting any fellow cops.
And though he confessed to the crime in which he was accused, Ullah still filed a $3 million lawsuit against the city alleging wrongdoing on behalf of the involved officers — and ended up getting paid.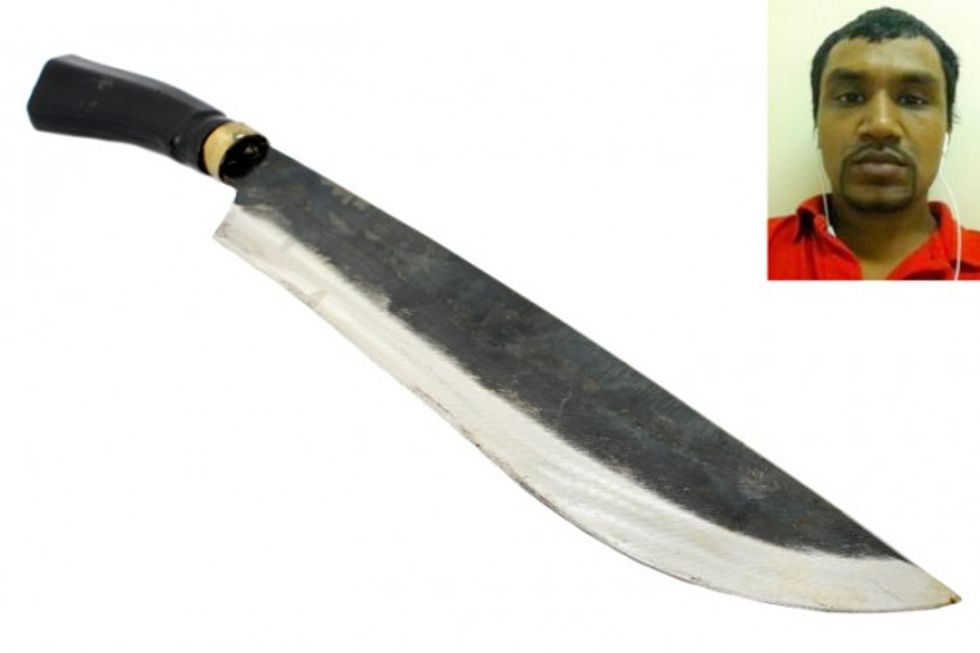 Image: Getty/New York Post
Even Ullah's lawyer reportedly conceded that the shooting of his client was likely justified, but the city still offered the man $5,000 in order to be done with the lawsuit. The move has some critics furious as they argue it tells criminals that crime can sometimes result in a payday.
The New York Post reports that the "settlement was one in a series of payouts the city Law ­Department has quickly made under Mayor Bill de Blasio."
"It's sickening," one law enforcement source reportedly told the Post. "This man pleaded guilty to a serious crime. That should have been enough to erase the civil suit."
Patrolmen's Benevolent Association spokesman Al O'Leary told the publication that the $5,000 settlement was likely cheaper for the city than defending against the "frivolous" lawsuit in court.
"It's bad for our officers, who often don't even know that there is a lawsuit," he added.
(H/T: Truth Revolt)