The Justice Department this week said its Bureau of Prisons needs to buy more toilet paper, a simple request that set up a process far more complicated than making a quick trip to Walmart.
The federal government's process for buying goods and services follows rules set out in the Federal Acquisition Regulation, which was established under a 1974 law that established the Office of Federal Procurement Policy. The law has been updated several times over the years.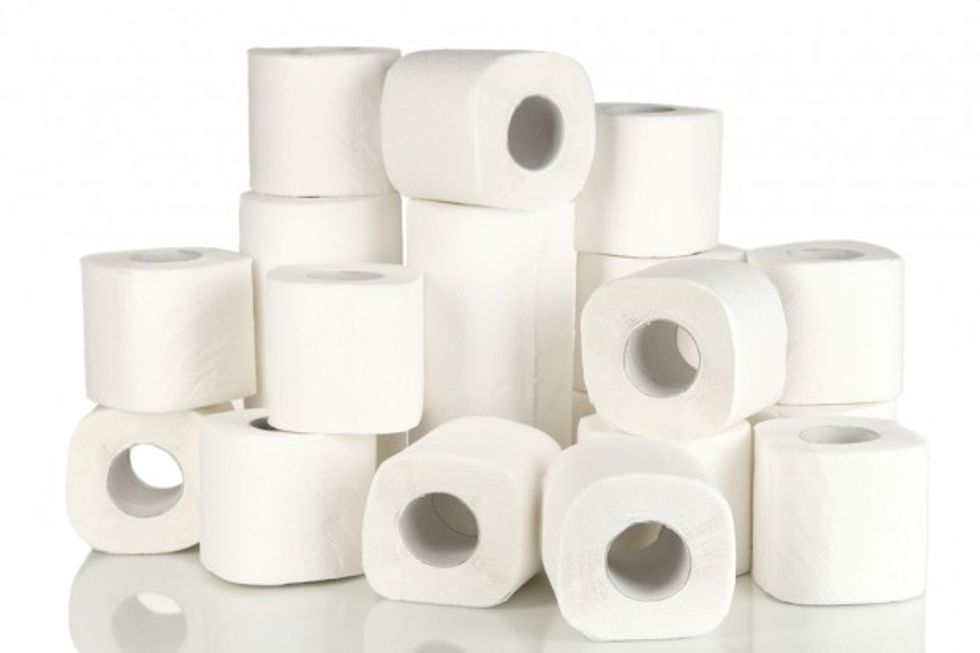 Buying toilet paper is easy for most people, but it's a relatively big project, filled with rules and regulations, for the federal government: Image: Shutterstock
The OFPP is tasked with setting up uniform rules and a more efficient use of taxpayer funds when buying all the things the government needs to run — according to the White House, the government spends about $530 billion each year on those goods and services. Part of the mission is to ensure the government gets some kind of price break when it buys in volume.
"Current priorities are designed to provide for a better skilled and more agile workforce, consistent and effective use of competition, contract vehicles that reflect the government's buying power, and a data system that gives federal managers the information they need to evaluate results and plan effectively for the future," the OFPP said.
But sometimes, the process can seem a little overboard when the government is just picking up basic items like toilet paper.
The Justice Department's request showed up on a website that outlines thousands of government requests to buy goods and services — FedBizOpps.gov. This request was posted Friday as a "presolicitation" request for "sanitary products" for the Bureau of Prisons.
Clicking that link takes potential sellers to a page that outlines all the various criteria they must satisfy in order to be considered as a source of toilet paper. The site includes copious details about the process by which the Bureau of Prisons will use to purchase the goods.
"For this solicitation, DOJ BOP Field Offices — FCI BENNETTSVILLE intends to conduct an online competitive reverse auction to be facilitated by the third-party reverse auction provider, FedBid, Inc.," it said. "FedBid has developed an online, anonymous, browser based application to conduct the reverse auction."
It goes on and on from there: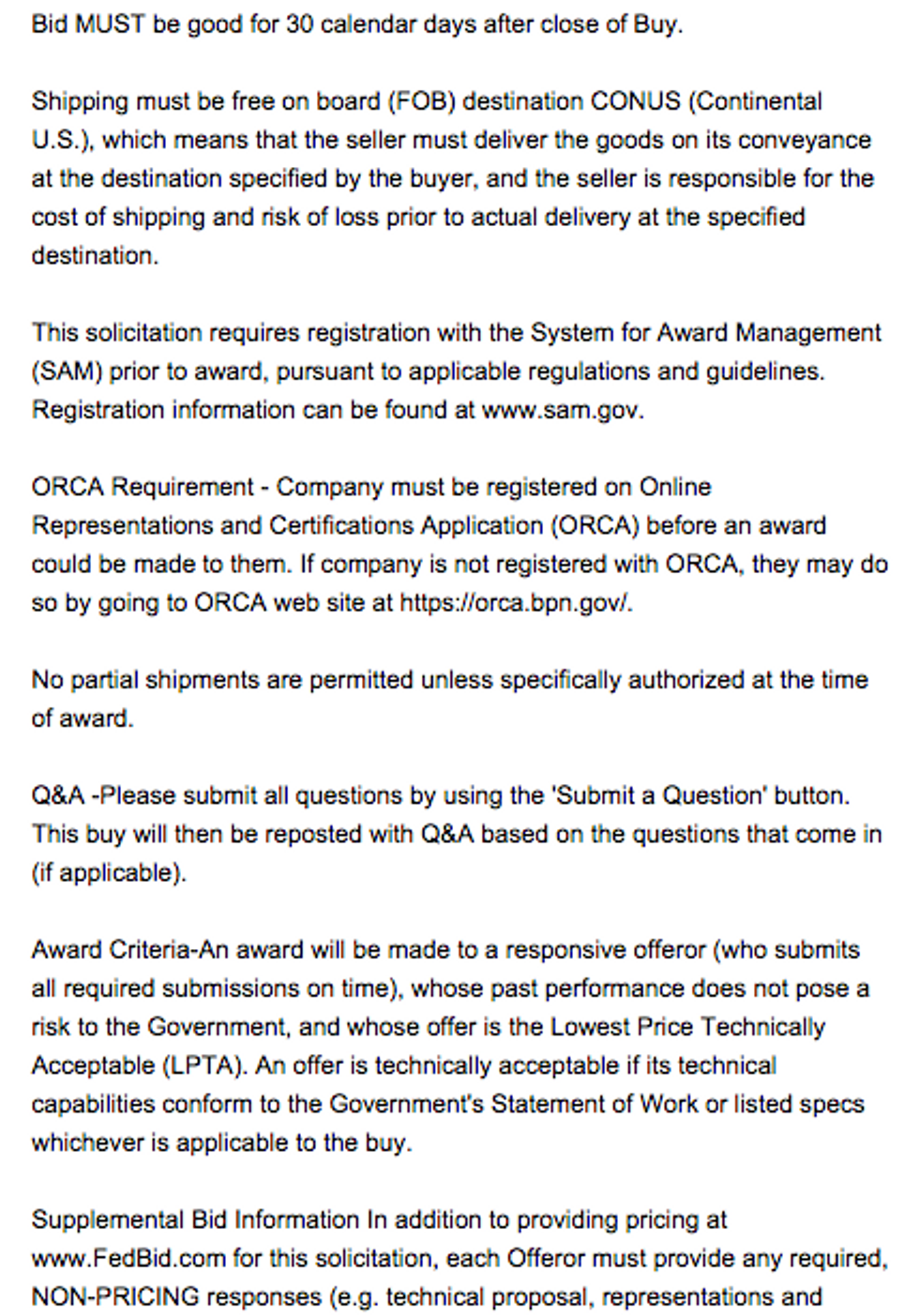 The link also directed potential sellers to another website, FedBid.com, which offers more specifics about what the Bureau of Prisoners is trying to buy: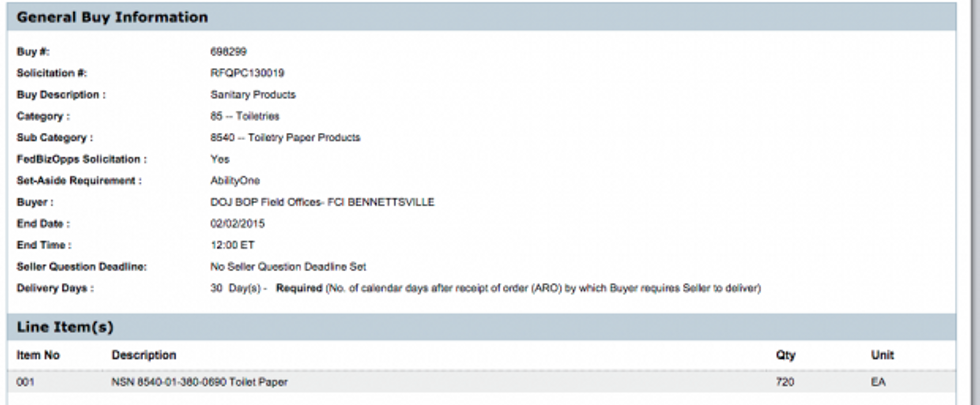 Those specs show the Bureau of Prisons is ordering 720 units of the product coded NSN 8540-01-380-0690.
It's unclear from that information alone exactly how much toilet paper that is. However, the same product code shows up on other websites that indicate each unit is a box filled with 80 rolls.
If so, the Bureau of Prisons is ordering more than 57,000 rolls, much more than even the most anticipatory Walmart shopper. Those sites also indicate each box might cost around $80, which means the Bureau of Prisons is spending around $57,000.
The same site has more details on the precise terms that must be met before the government can buy the toilet paper: