House Minority Leader Nancy Pelosi (D-Calif.) was asked Friday if most Democrats would attend Israeli Prime Minister Benjamin Netanyahu's March 3 joint address to Congress, and answered in a way that indicates some Democrats might skip it.
"I don't know," she told reporters in Philadelphia, after a House Democratic retreat.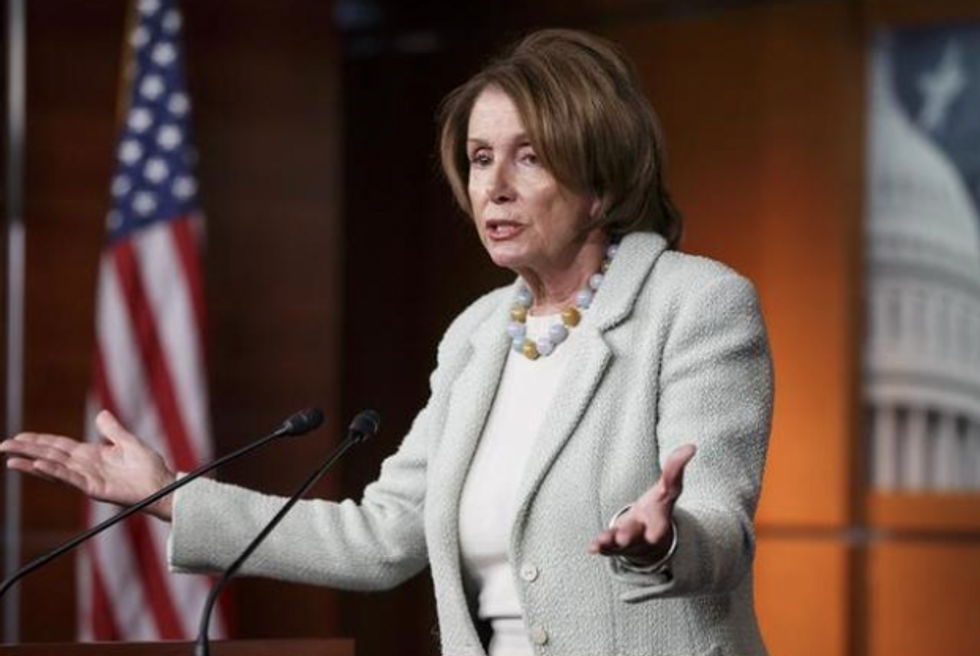 House Minority Leader Nancy Pelosi (D-Calif.) said she's not sure if Democrats will show up to Israeli Prime Minister Benjamin Netanyahu's address to Congress in March. Image: AP Photo/J. Scott Applewhite
Netanyahu's speech has caused a major rift between Republicans and Democrats, as House Speaker John Boehner (R-Ohio) invited him to speak without consulting congressional Democrats or the White House. Democrats initially said the invitation was offered outside the normal way of doing things, and soon after were saying the invitation was not appropriate because the speech is planned just two weeks before Israeli elections.
The White House has said the U.S. should not be seen as favoring one candidate over another so close to an election. For that reason, President Barack Obama and Secretary of State John Kerry would not meet with Netanyahu.
Pelosi's comment on Friday indicate that House Democrats could be considering protesting against the Netanyahu speech by not showing up. She also indicated that Netanyahu should consider some other way to address Congress, outside making remarks to a joint session.
"I think that the opportunities are great," she said when asked if Netanyahu should consider a different format. "I see him on TV every Sunday morning."
Pelosi also reiterated that his Netanyahu's speech "is not appropriate," and said she doubted he would have been invited if Boehner had consulted Democrats because of the election in Israel.
"I think if it were subjected to the normal protocol, the invitation would not have been extended," she said.
The State Department has answered questions all week about how much U.S.-Israel relations have been hurt by the controversy surrounding the visit. While State has tried to downplay the issue, the New York Times reported Wednesday that White House officials are "angry" that they weren't consulted.
A State Department spokeswoman replied Thursday by saying there was no plan at State to punish Israel's ambassador for setting up the speech without telling the Obama administration. But she stressed that she was only speaking on behalf of the State Department, not the White House.
"I don't think there's any concerns we're expressing from this building," she said.