A mother says she is scared to sleep in the same house as her own daughter because the 16-year-old girl is such a "nightmare." In a new video promo for "Dr. Phil," the teenager, Kristi, is seen throwing explosive temper tantrums over things as simple as an iPad.
The mother, Ann, told Dr. Phil McGraw that she is so afraid of her daughter when she gets violent that she sleeps with a bat next to her bed.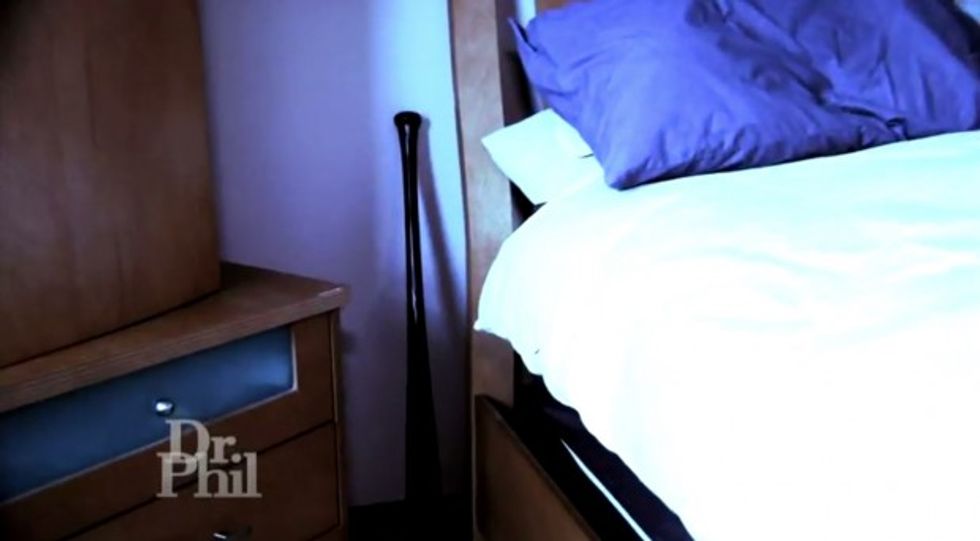 (Credit: "Dr. Phil")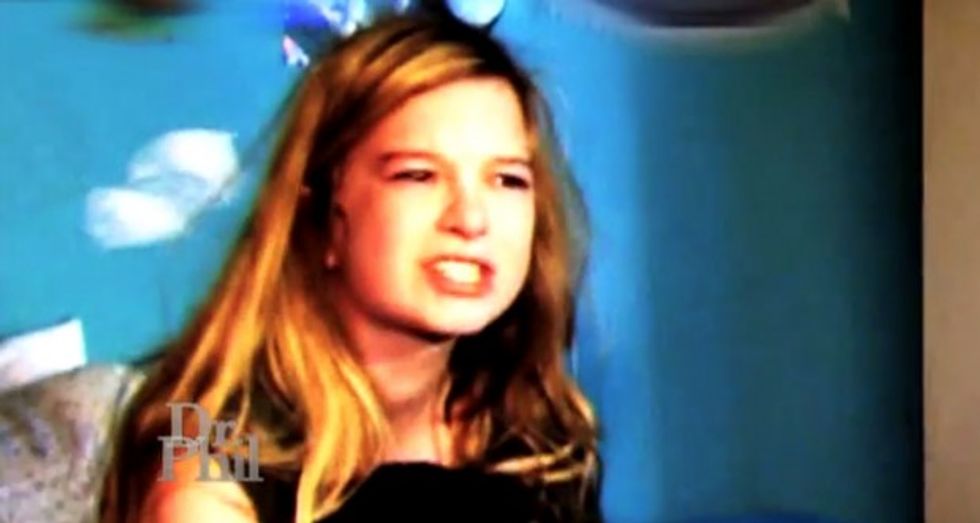 (Credit: "Dr. Phil")
She claimed that her daughter has broken every door in the house and assaulted her with a walking stick, leaving her with a "pretty good gouge" on her back.
"She has threatened to kill me," the mother claimed.
The girl's father, Mike, also revealed that they once found a butcher knife under Kristi's bed.
In the clip uploaded on YouTube by the show, Dr. Phil confronts the mother for accusing him "blaming the parents" and not "getting it" because he's never "been there." The father said he feared the appearance with Dr. Phil could make their situation even worse.
"Well, let's not upset her," Dr. Phil said sarcastically. "If your definition of 'I'm gonna make it worse' is I'm going to upset her, then you could not be more correct. Because going to upset her, because she's about to meet the old boy who will not be bullied by her."
Watch more via "Dr. Phil" below:
Tune into "Dr. Phil" on Friday to see more. Check your local listings here.
(H/T: HuffPost)