A woman may face charges over a Facebook video that showed her driving a car on a public street with a little boy on her lap.
The boy — who appears to be between 4 and 5 years old, WCPO-TV said — gripped the steering wheel and wasn't wearing a seatbelt.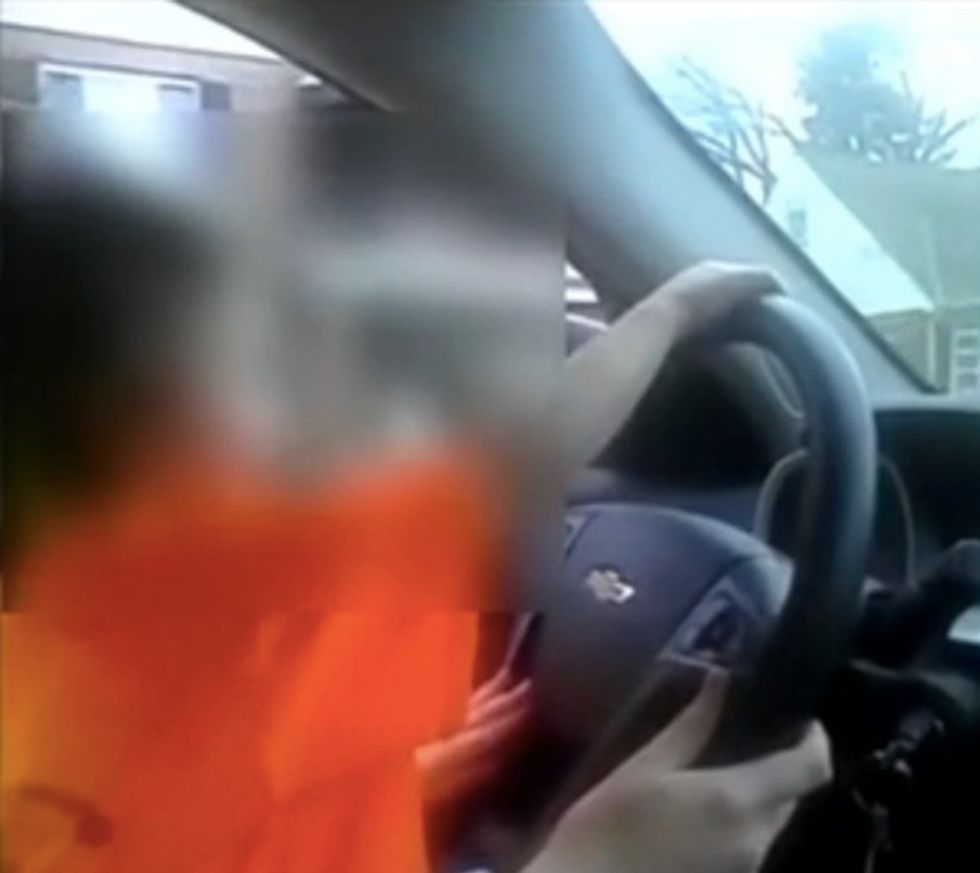 Image source: WCPO-TV
"That child was not going to wreck the car, but I guess they didn't take into account that if they were involved in an accident there is...the possibility of an airbag right in the child's face, and that could be fatal," Tom Scheben of the Boone County Sheriff's Office in Burlington, Kentucky, told the station.
The woman's Facebook page indicates she lives only a few miles from the sheriff's office, so a WCPO reporter showed the video to Scheben to get his reaction.
"How about the child is not restrained?" Scheben observed.
[sharequote align="center"]"How about the child is not restrained?"[/sharequote]
If investigators determine the clip was shot in Boone County, the prosecutor believes there could be a case, he added.
"If he is interested in it, then we are interested in it, and we will be his investigative arm," Scheben told WCPO. "And if we can determine that it happened in Boone County and when it happened in Boone County — we can prove that for him — then absolutely (there would be a case)."
While Scheben admitted that he, too, probably sat in the same spot as the boy when he was that age, times — and laws — have changed.
"(T)hey didn't see anything wrong with it," Scheben told the station. "Of course, back then seatbelts weren't mandatory. There were no airbags. It was just a different time."
—
Follow Dave Urbanski (@DaveVUrbanski) on Twitter