MAIDUGURI, Nigeria (AP) — Witnesses say Islamic extremists are attacking the biggest city in northeast Nigeria from four fronts.
Now updated: People flee as Nigeria's Maiduguri hit by suspected Boko Haram attack http://t.co/zR0OlRtJg1pic.twitter.com/77AmkKCSRJ

— AJE News (@AJENews) February 1, 2015
The third attack in a week on Maiduguri comes as Nigeria's worried neighbors are forming a multinational force to confront Boko Haram's growing uprising.
Trapped residents on Sunday say they could not sleep for the crescendo from booming cannon, whooshing rockets and the staccato of submachine gunfire.
A senior army officer who requested anonymity said the militants are "everywhere," attacking from all four main roads leading into the city of 2 million and are within 15 kilometers (10 miles).
Maiduguri's international airport has been closed since the insurgents launched a major attack in December 2013 and destroyed five aircraft at a neighboring air force base.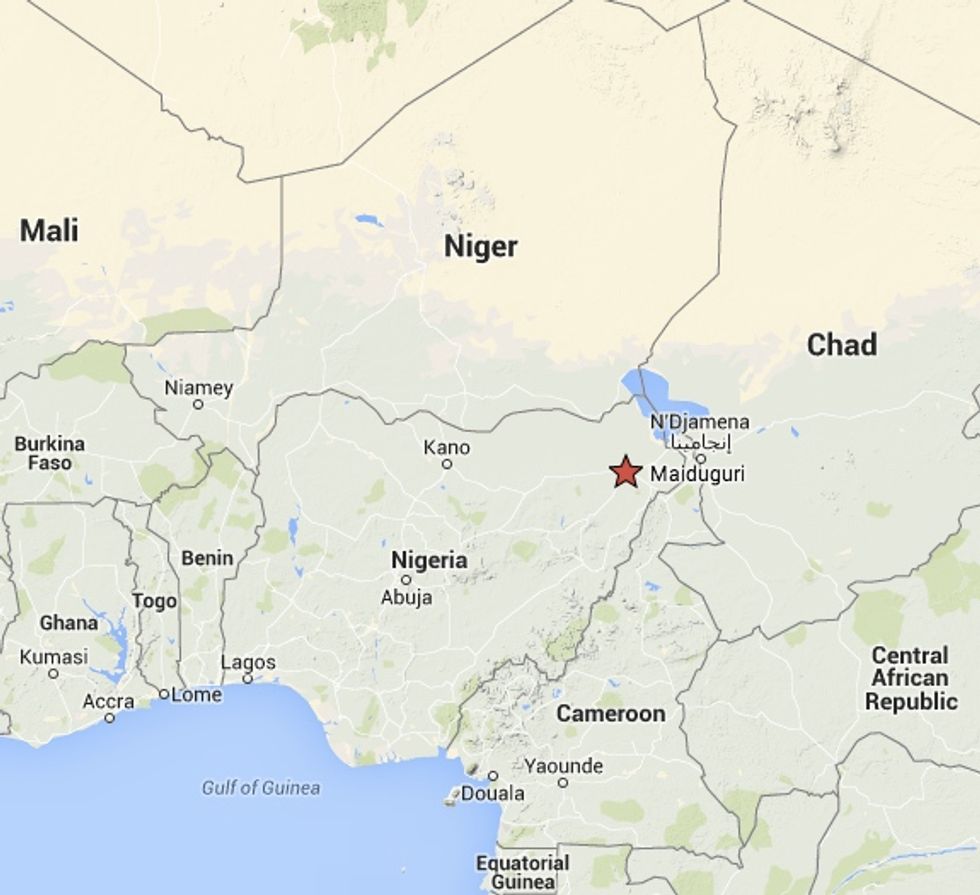 Image via Google Maps
The city is the birthplace of the extremist movement.