Her sister was the victim of a crime involving a gun, so she's the perfect spokeswoman for a gun control push, right?
Wrong.
Jennie Cochran's sister, Jessie Doyle, was shot to death by her estranged husband, a convicted felon with Nazi tattoos on his face, in 2013.
When an anti-gun group called up Cochran — a woman who had already spoken out vehemently against anti-gun groups using her sister's tragic story to push gun control — she listened to the pitch, then delivered a brutal takedown.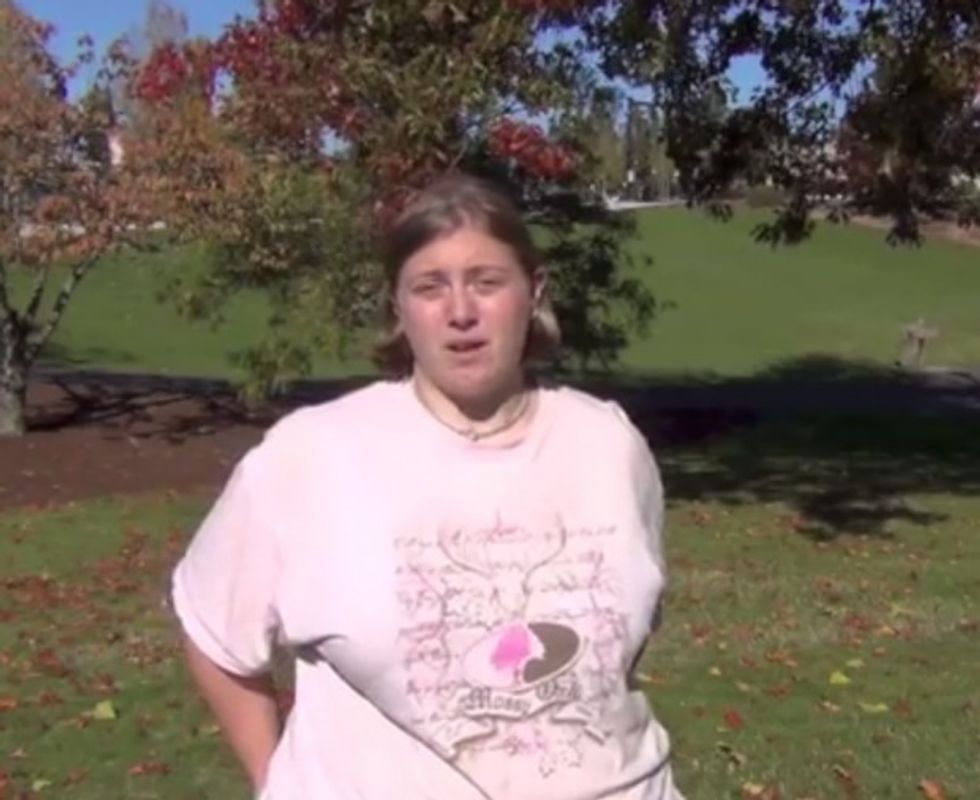 Jennie Cochran, sister of slain Jessie Doyle and outspoken gun rights advocate. (Image via YouTube)
In the video, posted to YouTube Saturday by Laughing at Liberals, the anti-gun representative from Michael Bloomberg's Everytown for Gun Safety asks if Cochran will offer testimony in support of increased gun regulation.
Cochran's response: "The only thing that would have saved [my sister] was a gun."
She went on:
Josh [the ex-husband] was in the position multiple times where he almost killed her without [a gun], and gun laws and backgrounds checks are not going to stop people from getting guns. They're not going to stop bad guys who are determined to go out and kill someone. It's not going to stop them because they're obviously not following the law already. All it's going to do is hinder law-abiding citizens.
Listen to the whole exchange (which is very calm) — and hear the surprise in the Everytown representative's voice — in the video below:
(H/T: Bearing Arms)
—
Follow Zach Noble (@thezachnoble) on Twitter