Glenn Beck aired an hour-long conversation with TheBlaze's national security adviser Buck Sexton on Monday, asking the radio host and former CIA officer what moment of his life he would re-live if he had the chance.
"There was something special [with former President George W. Bush and Vice President Dick Cheney]," Sexton recalled. "We spoke for 20, 25 minutes, sort of like we're sitting here, talking about Iraq. ... I think I was 26. I had just come back though from the theater, and on this subject with what they wanted to talk about, I happened to be the guy. ... The guy happened to be a 26-year-old kid."
Sexton said as he was walking out of the Oval Office, there was a spring in his step until the president called out, "Wait a minute -- get back here."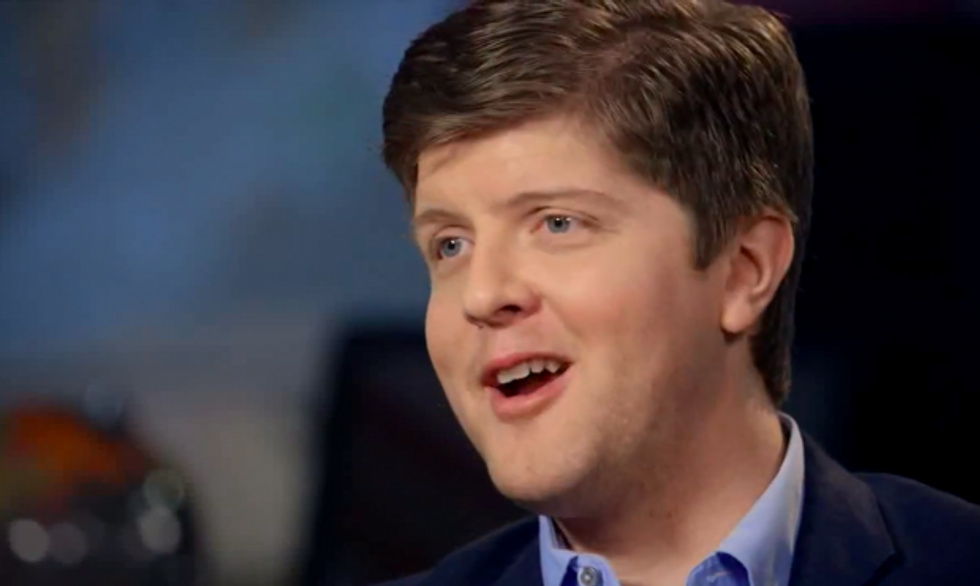 Glenn Beck speaks with TheBlaze's national security adviser Buck Sexton on February 2, 2015. (Photo: TheBlaze TV)
Sexton said he felt a brief moment of panic, thinking, "Oh gosh, what did I -- did I say something...?" as he saw the president and vice president sitting there looking at him.
But Sexton said what Bush wanted to ask him was, "How does some fancy boy from New York City end up in the middle of Iraq doing the things you're doing?"
"I literally was sort of dumbstruck," Sexton told Beck. "And I said, 'I don't know sir. There's not a lot of us, but there's some of us.' And he goes, 'Well let me tell you something: while the rest of those fancy city boys are out there opining about this war, you're helping us fight it, and I'm proud of you.'"
"That was pretty much drop-the-mic awesome," Sexton admitted with a laugh. "Not going to lie, that was pretty good."
Watch Sexton's recollection of the moment with the former president below.
The full episode of The Glenn Beck Program, along with many other live-streaming shows and thousands of hours of on-demand content, is available on just about any digital device. Click here to watch every Glenn Beck episode from the past 30 days for just $1!