Experts have long believed that no bronze works sculpted by the 16th-century Renaissance icon Michelangelo survived throughout the centuries, but new findings are leading them to think the opposite.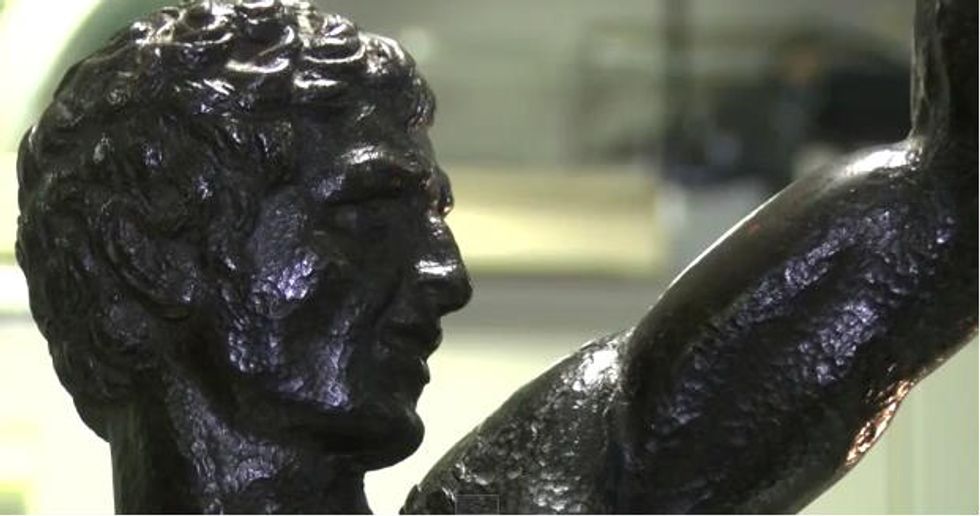 Image source: YouTube
Victoria Avery, keeper of applied arts at the Fitzwilliam Museum in Cambridge, United Kingdom, says two bronze statues are of "high quality" and "strikingly similar" to other works that Michelangelo produced in the first decade of the 1500s, the BBC reported.
The statues actually were first brought to light in the 1800s, but because they were neither documented nor signed, the theory was largely dismissed. It wasn't until this past fall that Paul Joannides, an emeritus professor of art history at Cambridge University, connected them to a sketch by one of Michelangelo's apprentices – a breakthrough that has led to a great deal of thorough examination, according to the Independent.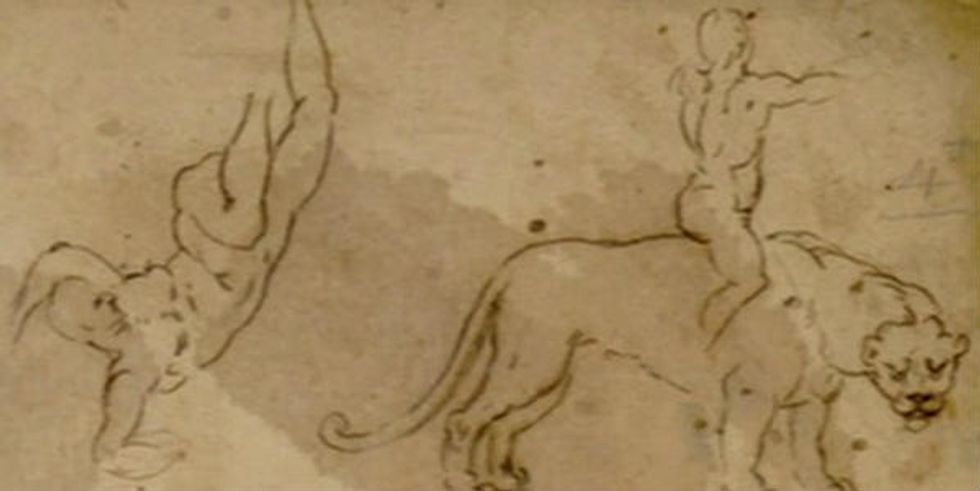 A sketch believed to have been produced by one of Michelangelo's apprentices show similar details to those of the bronze statues. (Image source: YouTube)
"It has been fantastically exciting to have been able to participate in this groundbreaking project, which has involved input from many art historians in the U.K., Europe and the States, and to draw on evidence from conservation scientists and anatomists," Avery told Sky News.
If in fact the statues are the work of Michelangelo, their style would suggest they could be older than his famous Sistine Chapel ceiling work.
Despite the support for the theory that Michelangelo did create the statues, Avery acknowledged to the BBC that "one can never be completely definitive," when making such distinctions. But she remains hopeful that even if they aren't two of Michelangelo's original works, they could potentially lead experts to other long-lost masterpieces.
A team of international experts is scheduled to present its final conclusions in July, but until then, Avery is encouraging others to see the statues for themselves.
"The bronzes are exceptionally powerful and compelling works of art that deserve close-up study — we hope the public will come and examine them for themselves and engage with this ongoing debate," she said.
In an interview with the BBC, Avery gave more examples of why she believes the two bronze sculptures are the early works of Michelangelo. See it here:
(H/T: BBC)
–
Follow Jon Street (@JonStreet) on Twitter