Three witnesses who saw an individual hit a deer in rural Maryland Friday stopped to help — but ended up fleeing for their lives when the man allegedly began firing a shotgun at one of them.
"It is a very strange story," Detective Sgt. Mike Lupiwok told USA Today.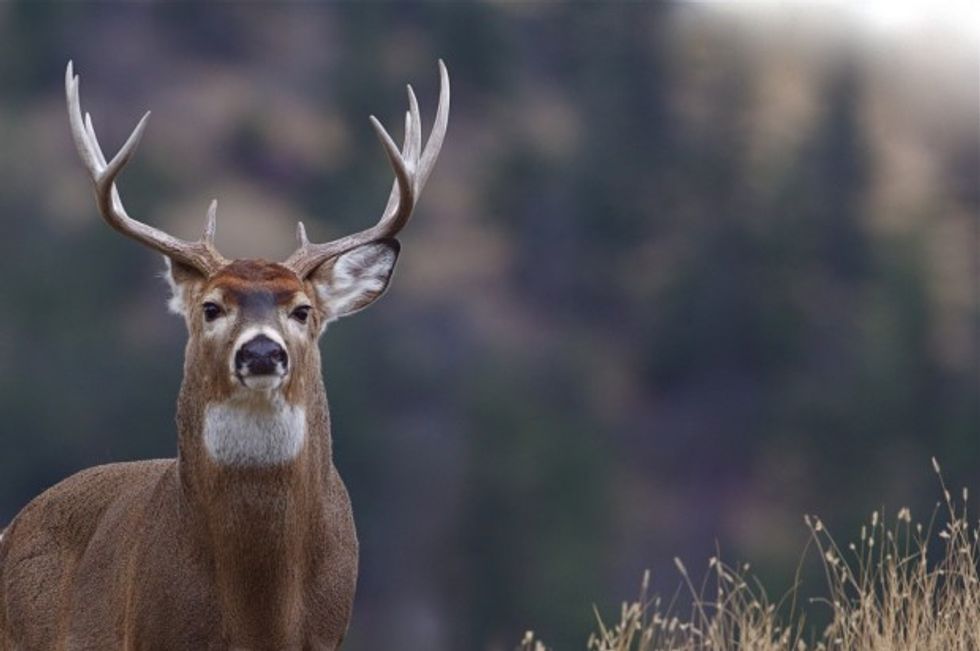 Image source: Shutterstock
According to WJZ-TV, a trio of good samaritans stopped to help Kenny White after they saw him fatally hit a deer.
An altercation then broke out and White, who was 17-years-old at the time of incident, fired a shotgun at one of the individuals, authorities said. Pellets hit the unidentified victim twice below the torso, WJZ reported.
Police were able to track down White, in part, because the victim grabbed a partial license plate number. Cops then obtained a search warrant and recovered the shotgun and matching shells from the scene.
White was charged as an adult because the alleged crime involved a commission of a felony involving a firearm, USA Today reported. The man turned 18-years-old an hour later. Charges include attempted murder and first-degree assault, WJZ reported.
"It's not a good birthday for him," Lupiwok USA Today.
Police say they are still investigating and aren't familiar with the details that led to the altercation.
—
Follow Oliver Darcy (@oliverdarcy) on Twitter