The U.S. Concealed Carry Association is claiming that its repeated attempts to place a paid print advertisement in the official Super Bowl program were rejected by the NFL.
Kevin Michalowski, editor of Concealed Carry Magazine, says the pro-gun group's ad was ultimately rejected "without comment." Here's the ad, which the group proclaimed is the "ad the NFL did not want you to see":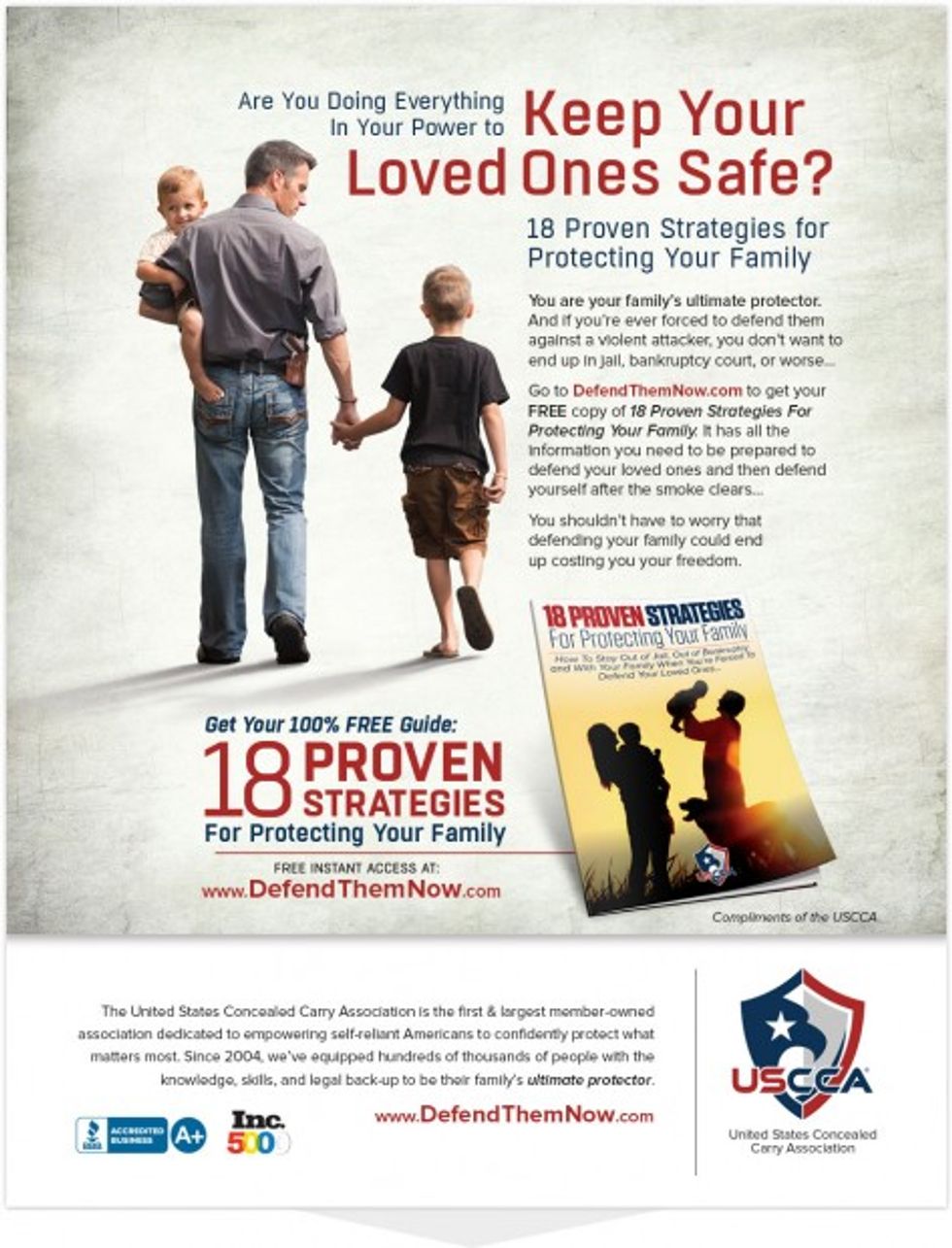 USCCA
In the latest episode of "Into the Fray," Michalowski explains why he feels the NFL is guilty of censorship.
"Apparently, the NFL doesn't want to be associated with something like effective firearms safety training," he says in the video. "The NFL is, of course, associated with things like child abuse, domestic abuse, dog fighting, drug abuse, drunk driving and up to and including murder."
"But the NFL doesn't want to have anything to do with effective firearms training provided by the United States Concealed Carry Association. That's what we do. We educate, train and ensure responsibly armed Americans. Apparently, none of those people are in the NFL," he added.
Watch below:
The NFL has a history of not allowing any ads involving firearms. Last year, an ad by Daniel Defense that centered around a man protecting his family was reportedly rejected as well.
In fact, a gun didn't even appear in the ad other than in the Daniel Defense logo at the end:
(H/T: Daily Caller)