Most people believe "the good guys win in the end," and Glenn Beck on Wednesday said there is a biblical foundation for that belief. A friend of Beck's recently gave him a copy of the Torah, and he said there is "real clarity" in some of the nuance that didn't make the King James Bible.
"The key here, for me, is the name of God," Beck said on his television program Wednesday. "The name of God in Hebrew is different, and it changes throughout the story of creation. The first time you see the word -- 'In the beginning...' that word God there actually means 'justice.'"
"What it's saying to you is that every single thing that God created, everything, is geared towards justice," Beck continued. "So that's why we all know it to be true, the good guys win in the end. It may not happen the way you hoped. It may not happen in your lifetime. But the good guys win in the end. Why? Because the structure, from the seas to the stars, it's made for justice. It always bends back."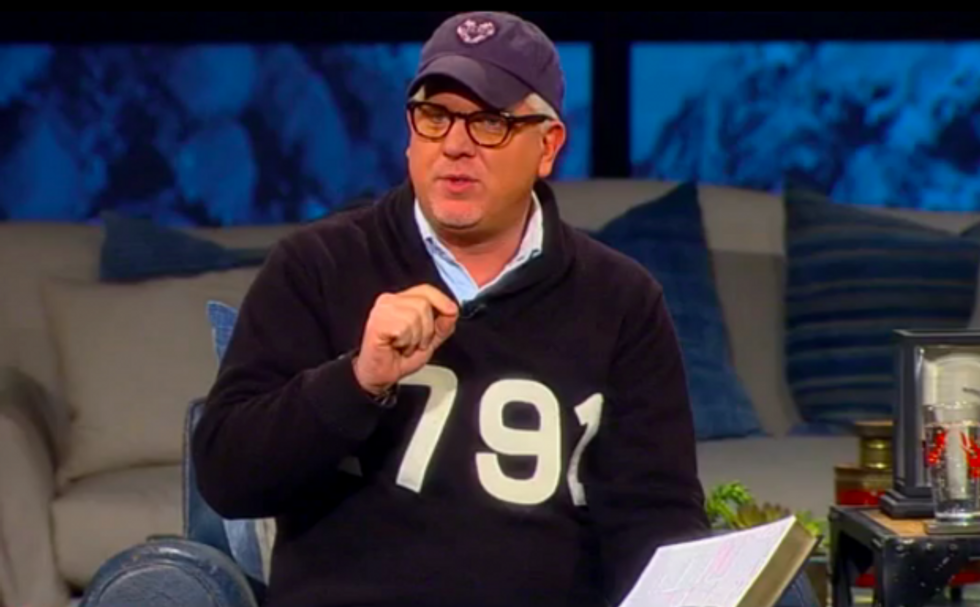 Glenn Beck speaks on his television program Feb. 4, 2015. (Photo: TheBlaze TV)
Beck was also amazed by how the name of God meant "mercy" after Adam and Eve ate the forbidden fruit.
"Instead of being angry, vengeful, his name is mercy," Beck said. "He makes them clothing. Think about how much love he has! You've just pissed him off. You've just broken all the rules, done everything you weren't supposed to do. He protects you, and then he's like, 'OK, I have to get my glasses, a needle and thread, I'm going to make you some underpants.' How great is that?"
Beck said he has been reading the scriptures for the last few weeks, and has drawn a number of conclusions. The first, he said, is "Be careful what side you're on ... because any shortcut you take, you're going to be on the wrong side; it's going to bend towards justice."
"And in that meantime, when you're feeling all the thorns ... he's up there knitting you underpants," Beck concluded with a laugh. "He loves you. He's taking care of you. No matter how pissed he might be at us, he loves us, and everything's going to be OK."
[mlbvideo content_id=37207377]
The full episode of The Glenn Beck Program, along with many other live-streaming shows and thousands of hours of on-demand content, is available on just about any digital device. Click here to watch every Glenn Beck episode from the past 30 days for just $1!