A Republican congressman said Tuesday that individuals who have come to the U.S. illegally may be responsible for the recent measles outbreak, contending they don't undergo the stringent health screening others do when they enter the country.
Rep. Mo Brooks (R-Ala.) made the claim during an interview with radio host Matt Murphy.
"I don't think there is any health care professional who has examined the facts who could honestly say that Americans have not died because the disease is brought into America by illegal aliens who are not properly health care screened as lawful immigrants are," Brooks said.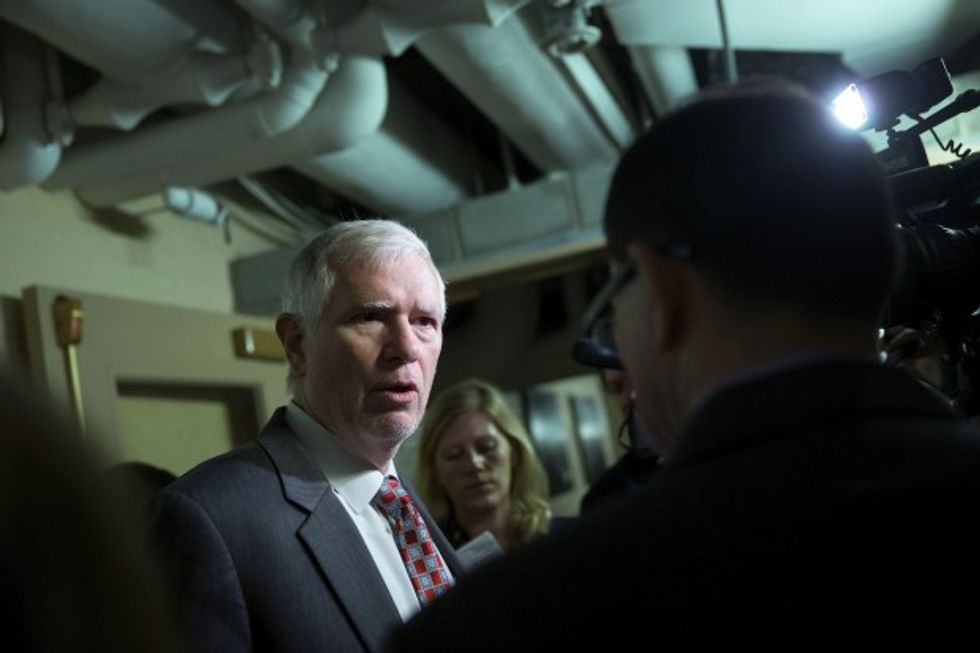 Representative Mo Brooks, a Republican from Alabama, speaks to reporters after a House Republican Conference meeting at the U.S. Capitol Building in Washington, D.C., U.S., on on Wednesday, Dec. 10, 2014. (Bloomberg/Bloomberg via Getty Images)
"It might be the Enterovirus that has a heavy presence in Central and South America that has caused deaths of American children over the past six to nine months. It might be this measles outbreak, um, there are any number of things," he added.
The congressman continued saying he did empathize with those stricken with the disease.
"You gotta have sympathy for the illegal alien child that is burdened with this disease, but you also have to do what you can to protect American kids from the suffering and sometimes death associated with this disease," the congressman, an immigration hardliner, continued.
102 cases of measles were reported in 14 states between Jan. 1 through Jan. 30, according to the Centers for Disease Control.
The outbreak has ignited a heated nationwide debate over vaccinations. A number of political figures have made comments in the past week which have generated some controversy.
(H/T: The Huffington Post)
—
Follow Oliver Darcy (@oliverdarcy) on Twitter