President Barack Obama reportedly talked to Muslim Americans about stopping the Islamic State and stopping anti-Muslim discrimination during a meeting at the White House Wednesday. He even apparently talked to them about Obamacare.
Citing privacy issues, the White House refused to identify the Muslim leaders who met with Obama in private. The meeting was closed to the press and did not include a list of participants.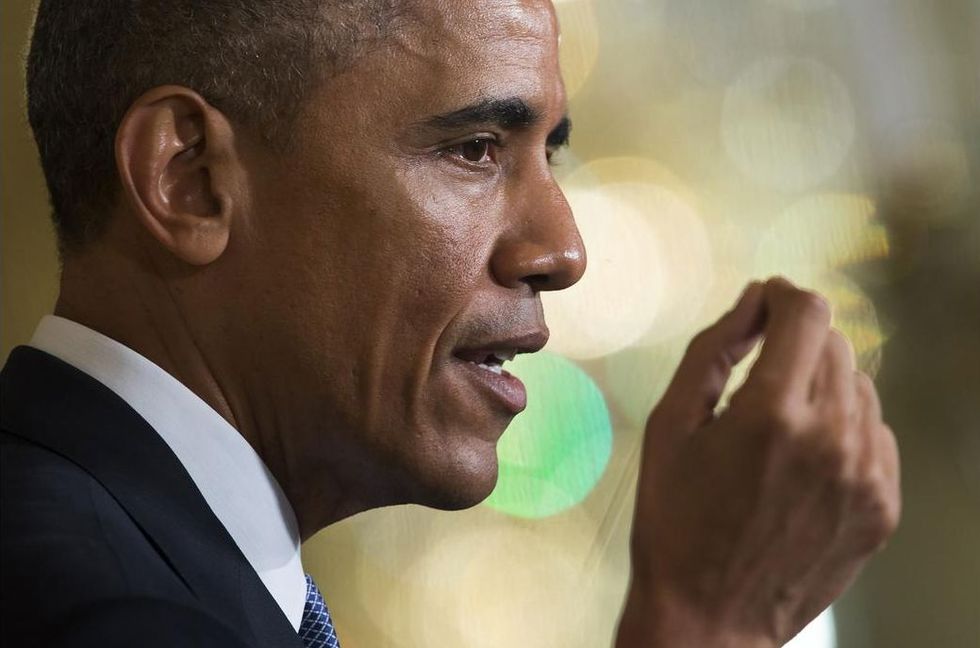 (AP Photo/Evan Vucci)
"The President discussed the need to continue countering ISIL and other groups that commit horrific acts of violence, purportedly in the name of Islam," according to the White House.
The meeting came one day after video surfaced from the Islamic State showing a Jordanian pilot being burned alive.
"The President reiterated his Administration's commitment to safeguarding civil rights through hate crimes prosecutions and civil enforcement actions," the White House release said.
The White House went on to say that the American Muslim community was working with the Muslim community "on a range of domestic issues such as the Affordable Care Act, issues of anti-Muslim violence and discrimination, the 21st Century Policing Task Force, and the upcoming White House Summit on Countering Violence Extremism."