American TV offends a lot of people — look no further than the long tradition of outraged complaints filed with the Federal Communications Commission after each year's Super Bowl halftime show for evidence.
TV programming, too, has grown raunchier and more violent in recent years, as studio executives readily admit.
The reason: competition.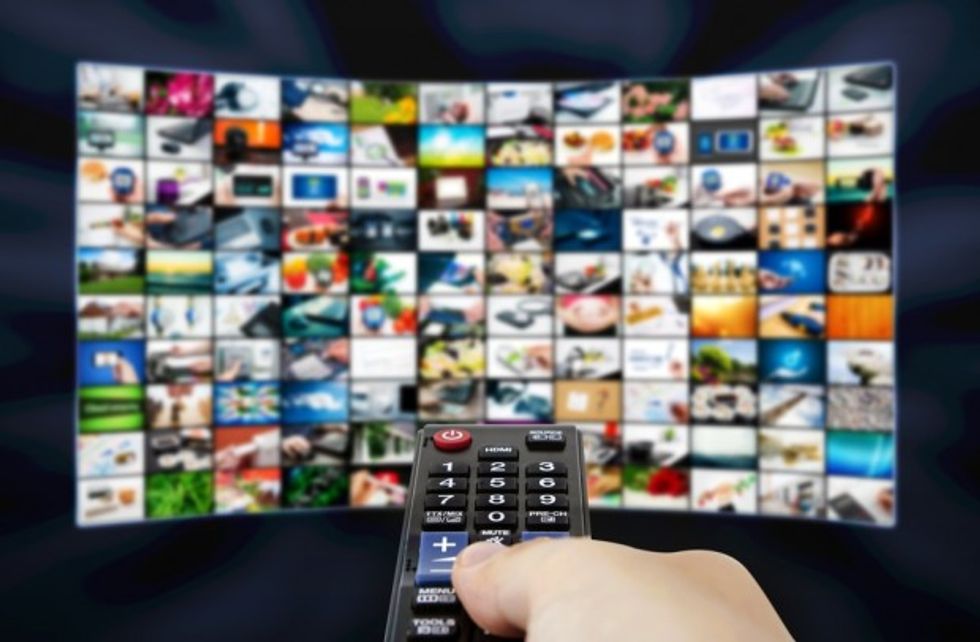 Image via Shutterstock
"The amount of competition [in television programming] is just literally insane," John Landgraf, FX chief executive, told the Associated Press.
In 1999, the AP reported that there were 26 original scripted series on cable in prime time and late night, but by 2014, that figure had ballooned to 199 — a 665 percent increase, which doesn't even count the 25 series shown on programming newcomers Netflix, Amazon and Hulu.
The competition has fundamentally changed the way networks pick shows.
"Least-objectionable television is dead," said ABC entertainment president Paul Lee last month. "We're at a world where passion rules, where social conversation is so important and where people can watch what they want to watch when they want to watch it. So they're only going to watch the shows that they really love, that they're really passionate about."
NBC vice-president Paul Klein argued in the 1970's that people don't watch any particular show on TV — they merely flip on the tube and search until they find the "least objectionable program," whether it's good or interesting or not.
But no longer.
New York Times columnist David Carr wrote early last year that the ever-expanding TV offerings were "threatening to consume my waking life," noting that Americans were steadily increasing the amount of time they spent watching TV as viewing options flooded their TVs, tablets, computers and phones.
In the modern age of too much TV, the old "least objectionable" wisdom has been thrown out and show-runners have turned to outlandish premises, dysfunctional relationships and lots and lots of sex and violence in order to snag viewers.
AMC, a channel once known for its reruns of "Three Stooges" skits and old movies, rocketed to new prominence on the backs of three sex- and violence-fueled shows:
"Breaking Bad," the tale of a high school chemistry who starts cooking crystal meth and winds up murdering dozens of people as he draws his cheating wife and former student into his scheme;

"Mad Men," a portrayal of 1960's advertising agencies rife with unfaithful husbands and wives;

and "The Walking Dead," a sporadically violent zombie saga.
This image released by AMC shows Jesse Pinkman, played by Aaron Paul, left, and Walter White, played by Bryan Cranston, cooking meth in a home being fumigated in the fifth season of "Breaking Bad." (AP Photo/AMC, Ursula Coyote)
Other networks have followed suit.
The FX program "The Americans" features a married couple working as Soviet spies in the U.S. — with sex and violence featuring heavily into the plot — and the network's "American Horror Story" frequently depicts graphic and bizarre psychosexual situations.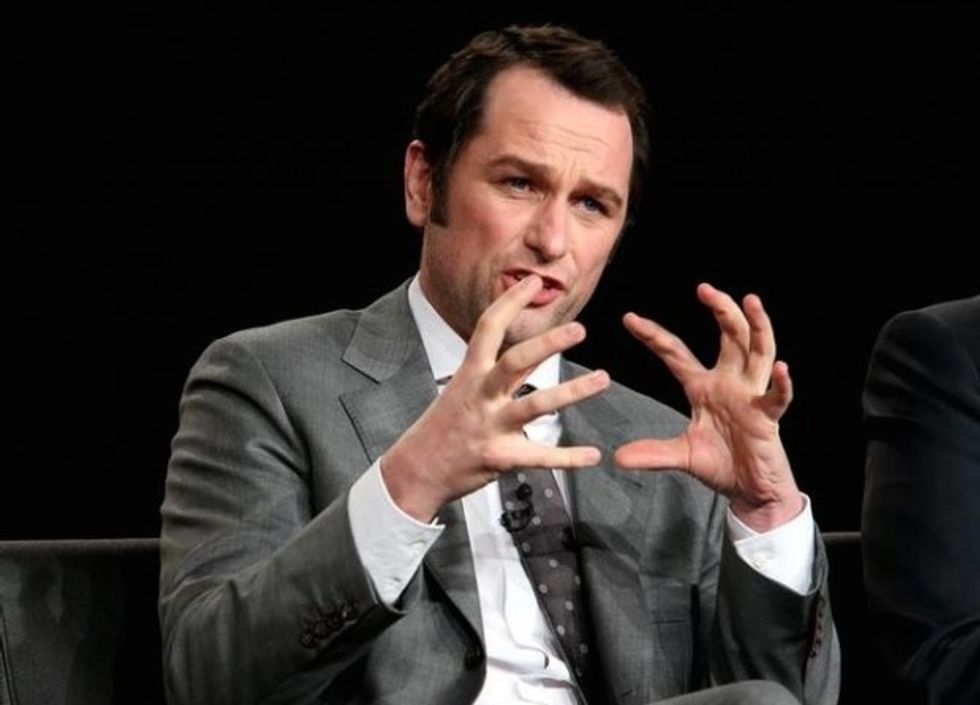 Actor Matthew Rhys speaks onstage during the 'The Americans' panel discussion at the FX Networks portion of the Television Critics Association press tour at Langham Hotel on January 18, 2015 in Pasadena, California. (Frederick M. Brown/Getty Images)
Even shows that rely on old-fashioned sitcom plots, such as Fox's "New Girl," include frank sex talk that would have likely shocked audiences two decades prior.
Of course, competition has its benefits, and many have heralded a new "Golden Age of Television" as critically acclaimed programming fills screens — but that programming often relies on questionable content to grab viewers.
Will new shows keep amping up the shocking content as they struggle to compete for eyeballs?
"[T]here are too many shows," FX executive Landgraf said, summing up the state of the entertainment marketplace. "Most of them aren't very good."
As the programming arms race rages, there's no telling how deeply "passion" will bury "least-objectionable television."
—
Follow Zach Noble (@thezachnoble) on Twitter