Senate Judiciary Committee Chairman Chuck Grassley (R-Iowa) said Thursday he would press to reform a controversial visa program that some say allows foreigners with criminal backgrounds to pay half a million dollars and get a valid U.S. visa.
Grassley spoke on the Senate floor just a few days after ABC News reported about this possible problem with the EB-5 visa program. That program is meant to be given out to entrepreneurs who invest $1 million in the United States in a way that creates at least 10 jobs.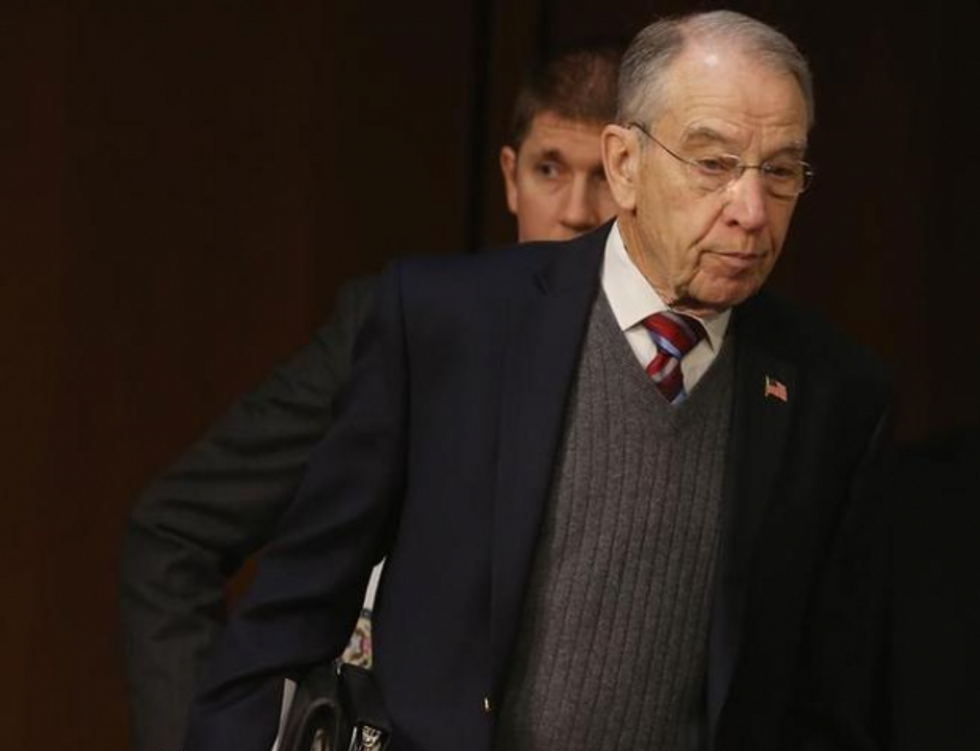 Senate Judiciary Committee Chairman Chuck Grassley (R-Iowa) said he wouldn't renew a broken immigrant visa program without major reforms. Image: Mark Wilson/Getty Images
But ABC News found that the program was being accessed by foreigners who couldn't enter the country in other ways, and that it was used to give visas to some people with ties to money laundering or child pornography. ABC News said these problems have raised concerns within the Department of Homeland Security — specifically, that terrorists might be able to use the program to enter the United States.
On the Senate floor Thursday, Grassley noted that foreigners with questionable backgrounds are using other shortcuts that make it even easier to get these EB-5 visas. For example, he said people can invest as little as $500,000 in the United States if that investment takes place in rural areas or other spots with slow job growth.
Grassley said the ABC News report showed the vulnerabilities of the program, which he said are undermining the intent of the law.
"Investors have exploited this loophole," he said. "I think it's time that Congress ask whether this program is worth the national security risk posed, and whether or not this program can be fixed to accomplish the goals that were set out in 1990."
Reports that the program is broken or at least flawed came at a perfect time for Grassley and anyone else who wants to fix it. The program expires at the end of the current fiscal year, and Grassley said he would not support an extension unless these problems are fixed.
"I want my colleagues to know that I will be demand reform before this is done, or in conjunction with any renewal," he said.