Police started following a driver after he allegedly cut off an unmarked Palm Beach County Sheriff's vehicle and nearly caused an accident.
The officers followed the West Palm Beach resident and monitored him as he allegedly took part in a drug deal, the Palm Beach Post reports. He then reportedly attempted to elude police by driving away at a "high rate of speed," according to the report.
Officers eventually arrested 25-year-old Richard Phillips and found 22 grams of heroin and $2,316 in cash on him as well as 5.3 grams of cocaine in the vehicle. They also discovered the car he was driving was stolen. He would later list his occupation as "drug dealer" on his arrest report.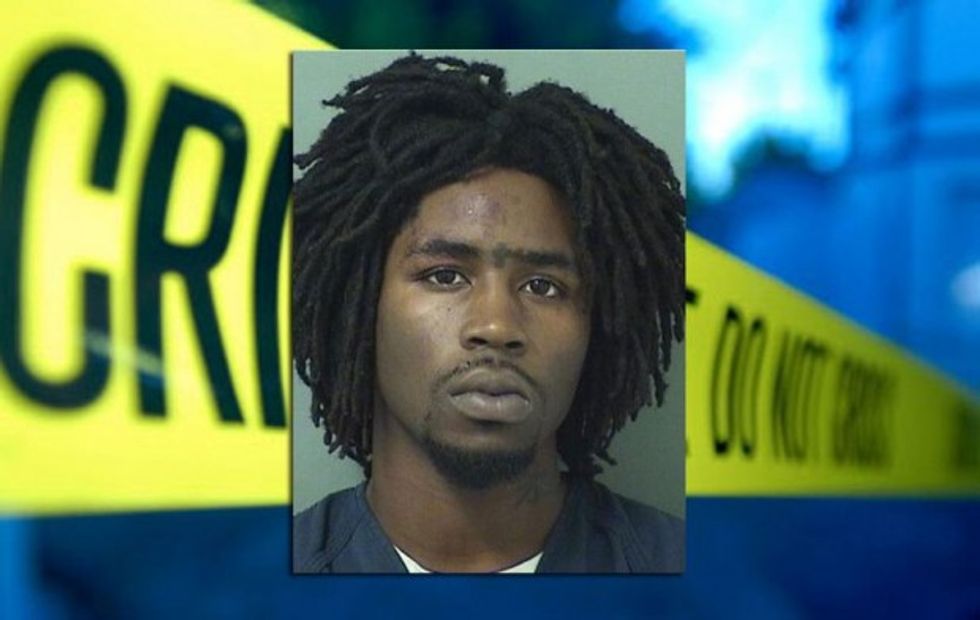 Source: Palm Beach Post
But the arrest didn't come easy. The Palm Beach Post outlines how officers were able to apprehend the suspect:
Phillips eventually pulled into a parking lot and ran into the Michaels art and hobby store at 2021 Okeechobee Boulevard. Once inside the store, Phillips barrelled into a female customer, knocking her down while dropping a loaded handgun, the report said.

Phillips ran out the back of the store where deputies were awaiting his exit. A police dog was deployed to apprehend Phillips, who was in possession of 22 grams of heroin and $2,316 in various denominations, the report said. A search of the stolen vehicle produced 5.3 grams of crack cocaine, a drug scale and hypodermic needles.

The arrest report notes that Phillips has been convicted of felonies that include carrying a concealed weapon, possession of cocaine, bringing contraband into a penal institution, possession of a weapon or ammunition by convicted felon and aggravated battery with a deadly weapon.
The arresting officers had to be stunned by what Phillips willingly listed as his occupation: "drug dealer."
He now faces "three counts of resisting arrest with violence, two counts of possession of drug equipment and one count each of heroin trafficking, possession of a weapon or ammunition by a career criminal, possession of cocaine with intent to sell, committing a first-degree felony with a weapon, fleeing and eluding law enforcement at a high rate of speed, striking a police animal, battery and driving with a suspended license," according to the report. He is currently sitting in jail on a $242,000 bond.