Zach Norris suspected the watch he purchased at a Goodwill in Phoenix may be a little more valuable than the $6 he paid for it, but was stunned to discover it was a Jaeger-LeCoultre Deep Sea Alarm worth thousands of dollars.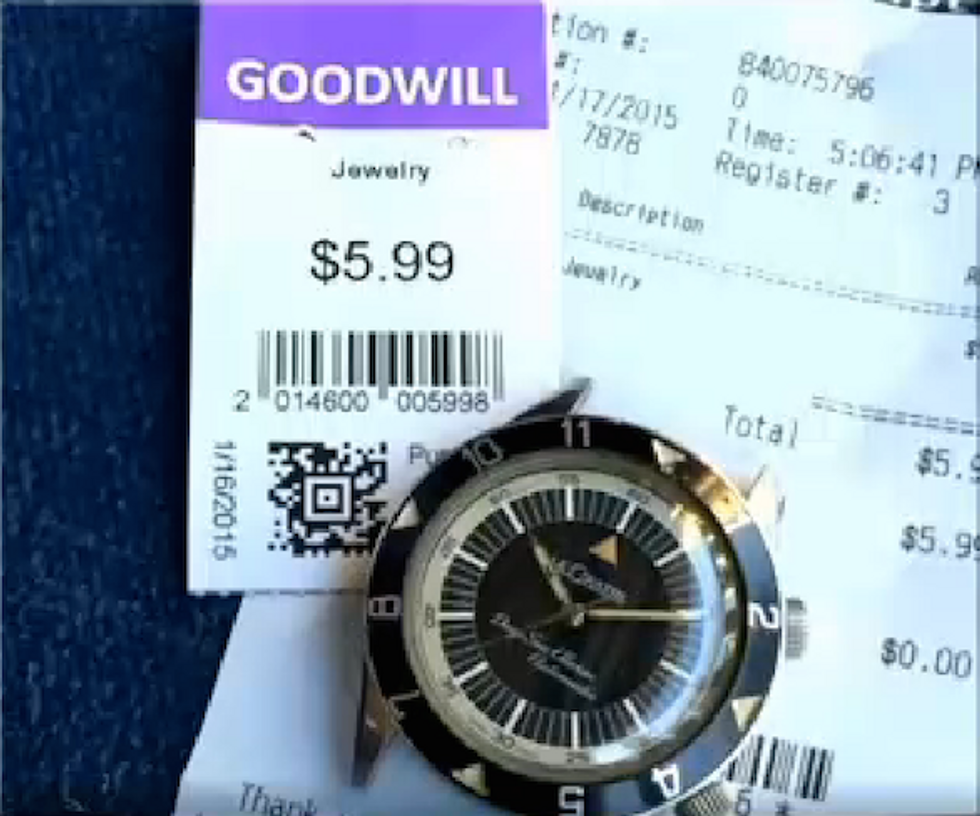 Zach Norris said he bought the watch at a Goodwill in Phoenix. (Image credit: FOX10-TV)
According to FOX 10, Norris contacted San Francisco watch specialist Eric Ku to determine what it was. He was shocked when Ku offered to buy the watch for a whopping $35,000, and even added an Omega Speedster Professional to the offer.
"[The watch] was made in 1959," Ku explained to FOX 10. "There were about 1,000 pieces made by the manufacturer called LeCoultre, and it's a diving watch with an alarm function in it, which is quite unusual."
He added that he likely won't be reselling the watch anytime soon.
"I'm a sucker for a good story, and this is certainly a really great story," Ku said. "I think this is something that will be in my collection for a long time."
Norris personally delivered the watch to Ku in San Francisco.
FOX 10 has the whole story, below:
FOX 10 News | fox10phoenix.com
--
Front page image via Shutterstock