According to a recent study from the nonprofit National Shooting Sports Foundation (NSSF), women comprise one of the fastest-growing demographic groups in the world of competitive shooting.

Image: NSSF.org screen grab
The NSSF study showed that since 2001 the number of women target shooters has grown from 3.3 million to 5.4 million – a staggering 60 percent increase.
The retail industry has noticed a significant uptick in sales to women as well. From 2012 to 2013, 73 percent of gun stores report seeing more women shopping in their establishments.
The study NSSF study, conducted in 2014, found also found that firearms retailers saw a 25 percent growth in sales to female customers.
Among the top three reasons more women have started buying guns are self defense, hunting and competitive shooting.

Image: NSSF.org screen grab
The interest in competitive shooting was noted by the entertainment industry and two years ago, "Ammo & Attitude" was born.
"Ammo & Attitude" is a competitive shooting program that features six rugged women competing in a series of mental and physical challenges to find out who has what it takes to survive in the wilderness.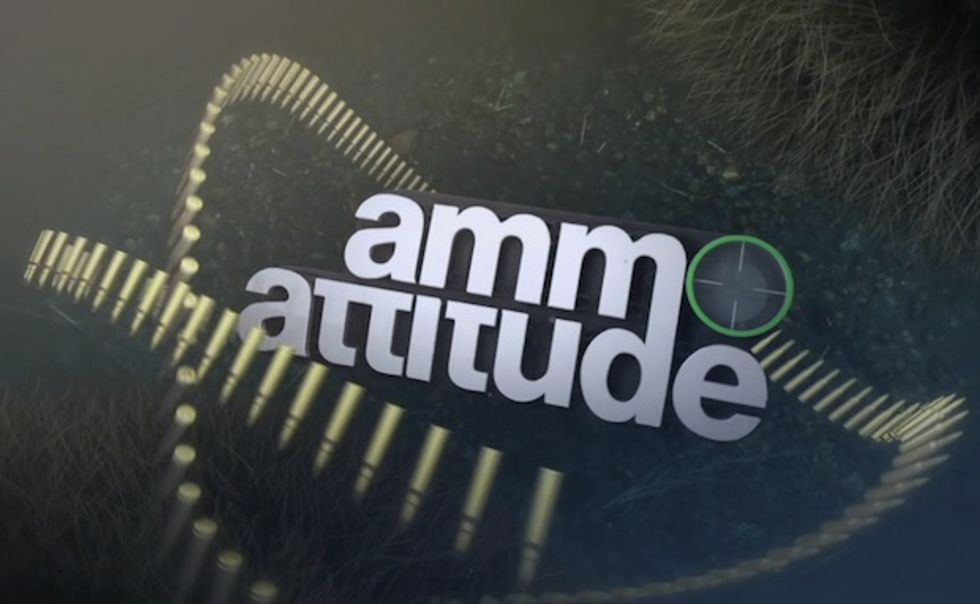 Image: TheBlazeTV
On this week's episode of TheBlaze radio's "Pure Opelka," I spoke with the show's host, Randi Rogers. A holder of 40 different world and national shooting titles, Rogers explained the show's background and even shared a little inside information on the upcoming season six.
(Spoiler alert: Season six will feature past champions competing in all new shooting challenges, with some CrossFit physical tests included as well.)
Listen to the segment featuring Randi Rogers, the host of "Ammo & Attitude." (Rogers appears at the 21-minute mark of the recording.)
Curious about what happens on Ammo and Attitude? Here's a glimpse of the action from last week's show.
Watch "Ammo and Attitude" on TheBlaze TV - Saturdays at 4pm.
__
Follow Mike Opelka (@Stuntbrain) on Twitter.