One day after British crooner Sam Smith scored four Grammy Awards, the pop singer saw a 149 percent spike in traffic for his music on streaming site Pandora.
His increase, however, paled in comparison to country music singer Brandy Clark: The day after Sunday's Grammy telecast, Clark's music saw a stunning 3,763 percent jump in traffic on Pandora.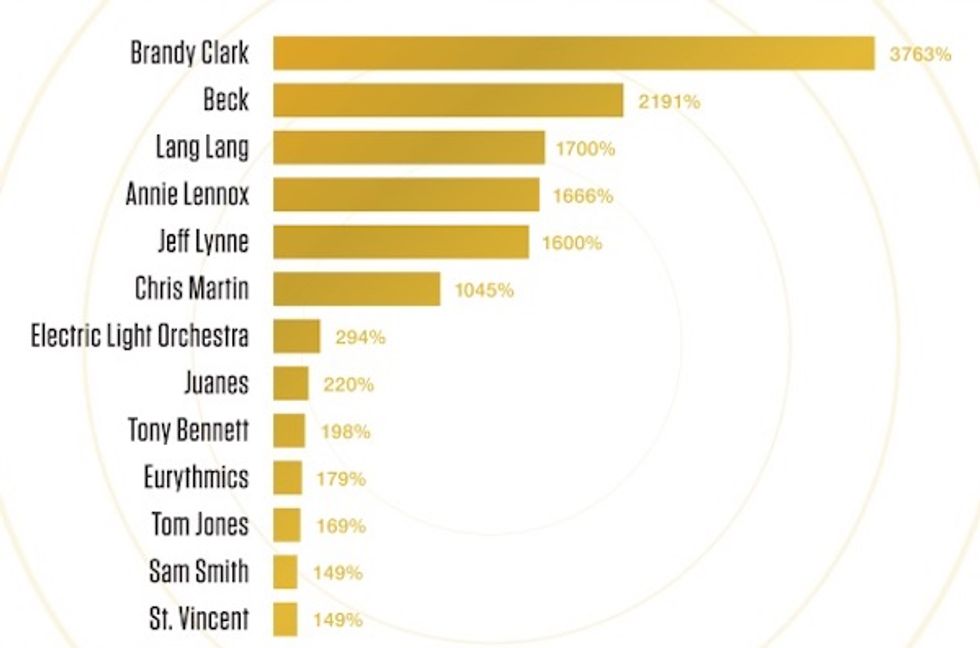 Image source: Pandora.com
Clark was nominated for two Grammys but lost both: Miranda Lambert took home the award for best country album, and she lost the award for best new artist Smith.
Clark performed her song "Hold My Hand" with Dwight Yoakam on Sunday night's show.
That performance, along with her two nominations, looks like the reason behind the tremendous attention boost to the singer Rolling Stone magazine called "Nashville's best-kept secret."
There are some additional items in Pandora's post-Grammys data worth noting: best album winner Beck's music jumped 2,191 percent on the streaming site and Annie Lennox received a 1,666-percent jump after she joined Hozier on stage for a duet on the smash, "Take Me to Church," and a stirring rendition of the Screamin' Jay Hawkins classic, "I Put a Spell on You."
—
Follow Mike Opelka (@Stuntbrain) on Twitter