The Twitter account belonging to Newsweek appeared to have been briefly hacked by Islamic State sympathizers on Tuesday.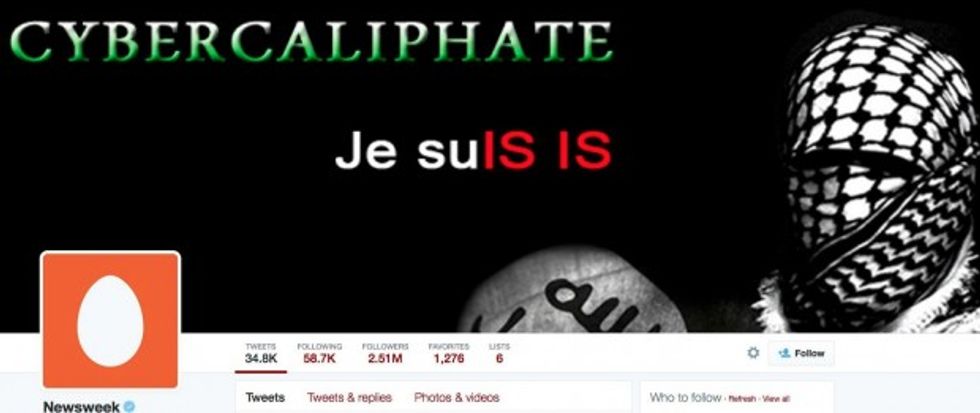 Image via Twitter @Newsweek
Hackers posted several tweets and changed the account's background to read "Cyber Caliphate" and "Je suIS IS." Control of the account was restored after 15 minutes, according to a statement from Newsweek. Hackers gained control of the account at 10:45 a.m. and Newsweek said it regained access at 10:59.
One tweet issued at 10:50 a.m. read as an ominous Valentine's Day message to President Barack Obama's family.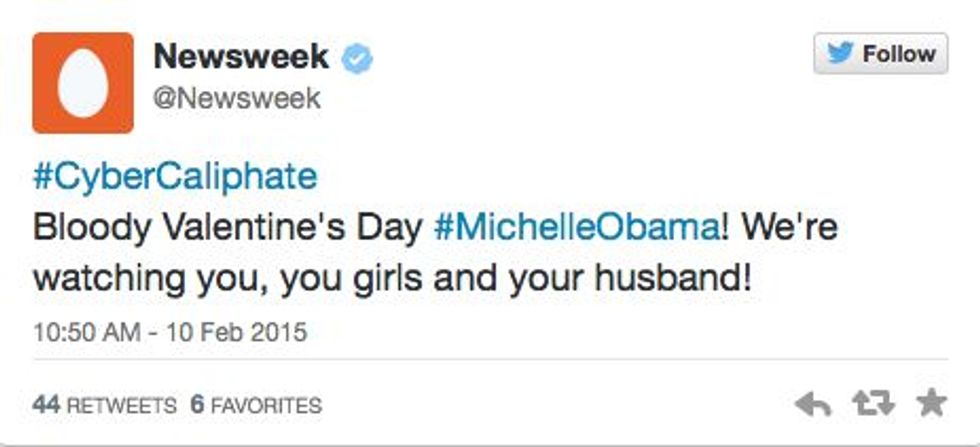 Image source via Twitter @Newsweek
"We apologize to our readers for anything offensive that might have been sent from our account during that period, and are working to strengthen our newsroom security measures going forward," Newsweek managing editor Kira Bindrim said.
The hackers purported to be in control of "confidential" U.S. cybersecurity documents.
"While the U.S. and its satellites are killing our brothers in Syria, Iraq and Afghanistan we are destroying your national cybersecurity system from inside," read text in the photo of another tweet issued moments later. "With Allah's permission we continue CyberJihad inside Pentagon's computer networks. Today we publish confidential documents from the U.S. National Cybersecurity Center (www.cyb3rc.com)."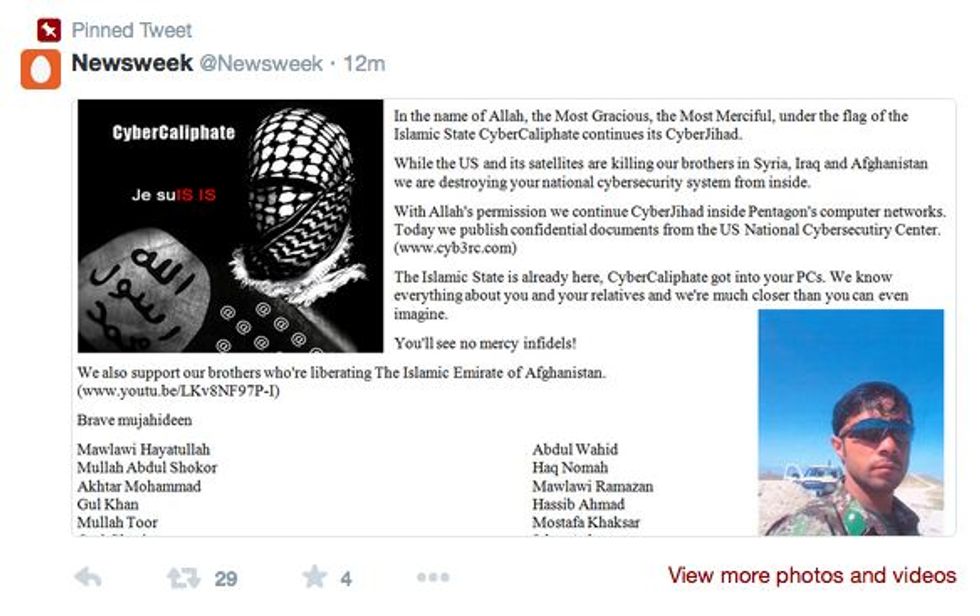 Image via Twitter @Newsweek
The groups issued the following series of tweets purporting to show the "confidential" documents: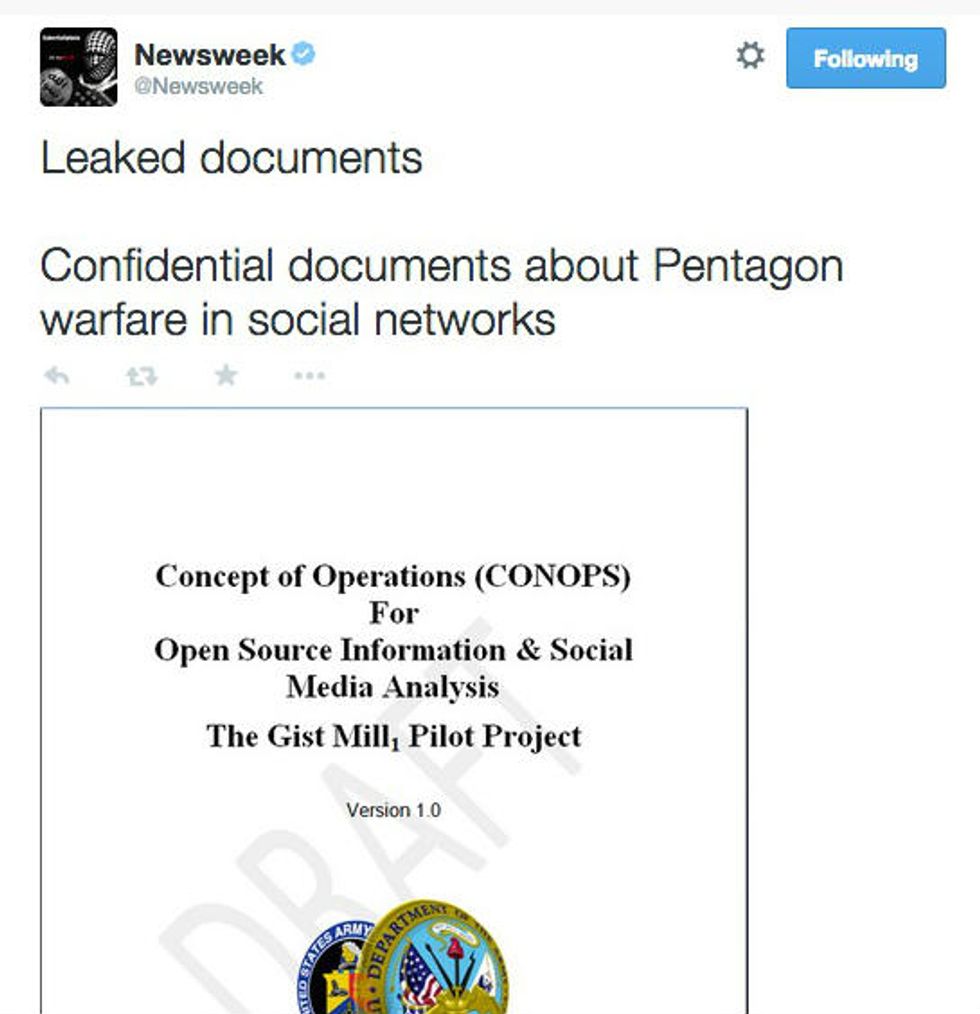 Image source: Twitter via Mediaite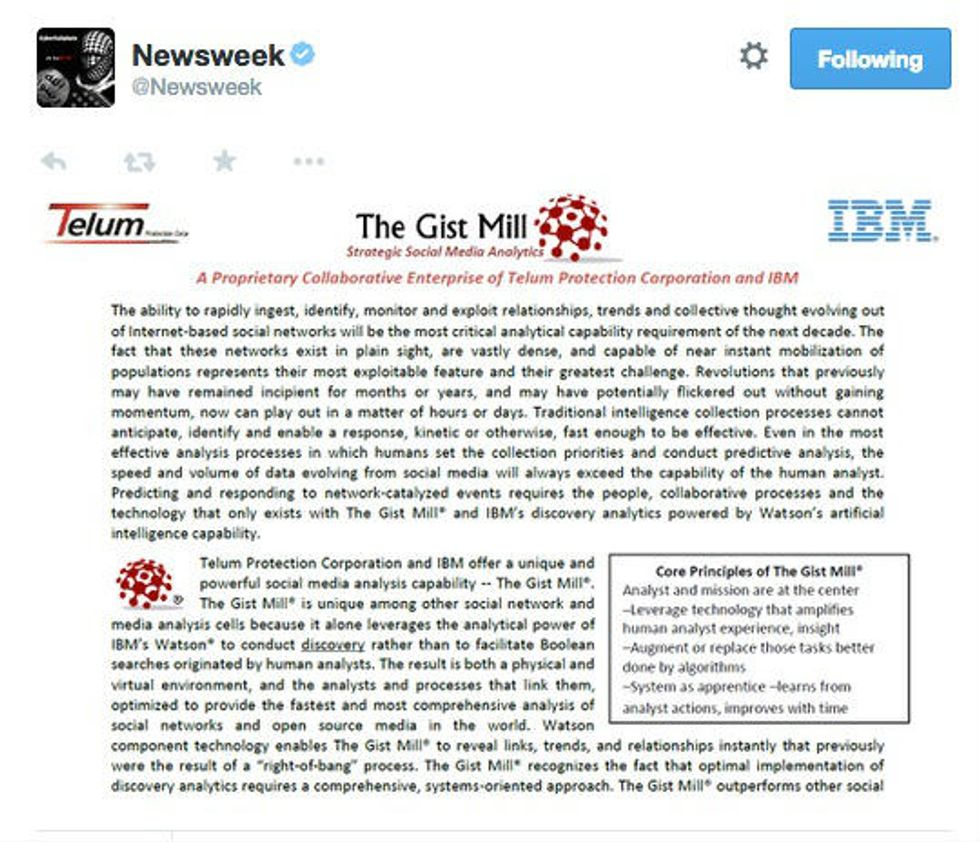 Image source: Twitter via Mediaite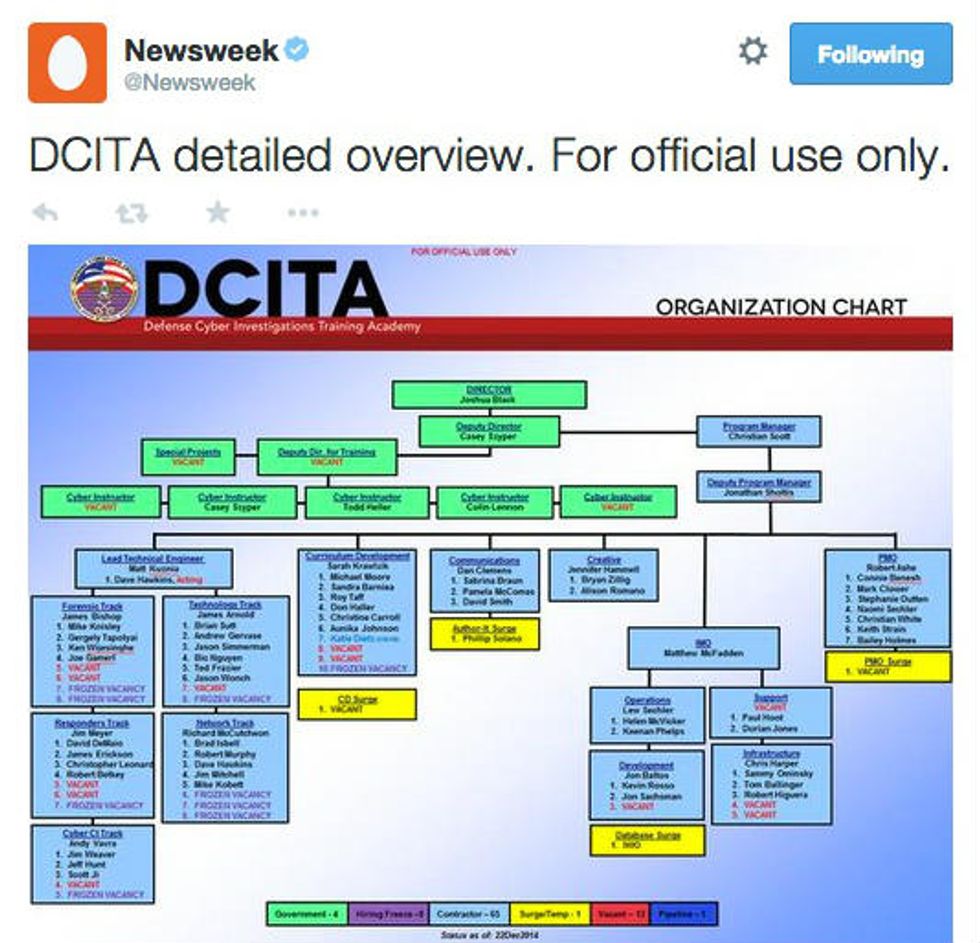 Image source: Twitter via Mediaite
A similar intrusion into U.S. Central Command's social media accounts took place last month. In both of the occurrences, Obama was scheduled to speak on cybersecurity issues. The president is expected to announce the creation of a cybersecurity agency later Tuesday.
–
Follow Jon Street (@JonStreet) on Twitter